Best Price new refrigerator fresh meat drawer works for GE Hotpoint Americana RCA BSS25GFPHCC GSH22JGDCCC GSS22KGPJWW GST25IFPACC GSS25IFPDWW HST25IFPDCC HSS22GFTEWW and more.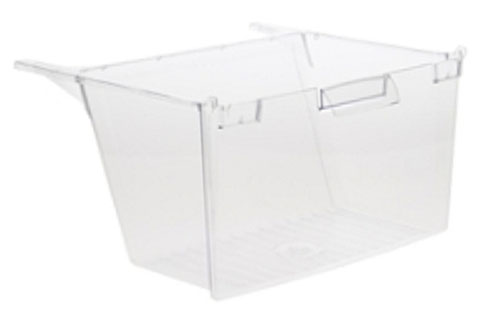 Refrigerator Meat Pan Drawer
Product: Refrigerator Fresh Meat Drawer Pan
Part Number: WR32X10835
Replace Parts: WR32X10131 1812381 AP4981597 PS3487933 EAP3487933
Fits Brands: GE Hotpoint Americana RCA
Fits Refrigerator Models
This refrigerator meat pan product works for the following GE Hotpoint Americana RCA models.
GSS25ETHCWW BSS25JFTAWW BSY25GFMCWW ESS22XGMABB GSA22KBMDFBB GSE22KETBFBB GSE22KETEFSS GSG22KBMDFBB GSG25IEMDFWW GSG25MIPDFWW GSH22JFREWW GSH22JFXMCC GSH22KGMAWW GSH25ISZCSS GSH25KGMCAA GSH25VGPCBB GSS22IBPCWW GSS22IFRECC GSS22JEMCCC GSS22JFPDCC GSS22KGPDWW GSS22QGPECC GSS22QGPJBB GSS22UFPHWW GSS22WGPECC GST22IFPDWW GST22KGMDWW GST25KGMACC DSS25PFMDWW GSH22KGREBB GSH25JFXNBB GSH25JSTBSS GSL25IGXJLS GSS25GFXABB GSS25JEPABB GSS25JERFBB GSS25JETHCC GSS25KGMBWW GSS25KGPECC GSS25QGMDBB GSS25SGPDSS GSS25VFPECC GSS25WGPJWW PSA22SIPAFSS PSG22SIMBFBS HSH25GFBBBB HSM22IFTASA HSS25GFTGCC HST22IFMAWW HST22IFPHCC RSG25IEMCFWW and more.
Compare Best Prices
Order Now! Your right part number is WR32X10835. See the refrigerator meat pan product details, shipping & checkout options, and buy the item on eBay here.