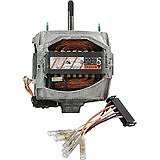 Maytag Washer Motor 12002353
Part Number: 12002353
Fits Brands: Maytag
Type: Washing Machine Clothes Washer Drive Motor
Price: Please compare the lowest prices below.
Fits Washer Models:
Washing machine drive motor for Maytag LAT9714AAM LAT9734AAE LAT9734AAL LAT9734AAM LAT9734ABE LAT9757AAE LAT9757AAM LAT9766AAE LAT9800AAL LAT9800AAW LAT9800ABL LAT9800ABW LAT9804AAE LAT9804AAL LAT9804AAM LAT9804ABE LAT9806AAE LAT9806AAM LAT9806ABE LAT9824AAE LAT9824AAL LAT9824AAM LAT9824ABE LAT9824ABL LAT9824ABM LAT9824DAM LAT9904AAE LAT9904AAL LAT9904AAM LAT9904ABE LAV3600AWW LAW2400AAE LAW2401AAE LAW9406AAE LAW9406ABE LAW9704AAE and more.
Compare Lowest Prices
See more product details, shipping information, return & warrant policy, payment details, and Check Price on eBay HERE!
Related Parts:
More Information
If you can not find the correct part for your appliance, please do not hesitate to contact us at any time. We will get back to you soon. Thank you very much.