Looking for Refrigerator PCB Control Board for Maytag MFI2266AEU11 MFI2067AEW13 MFI2269VEA1 MFI2269VEW1 MFI2568AES13 MFI2569VEM10 Free Shipping!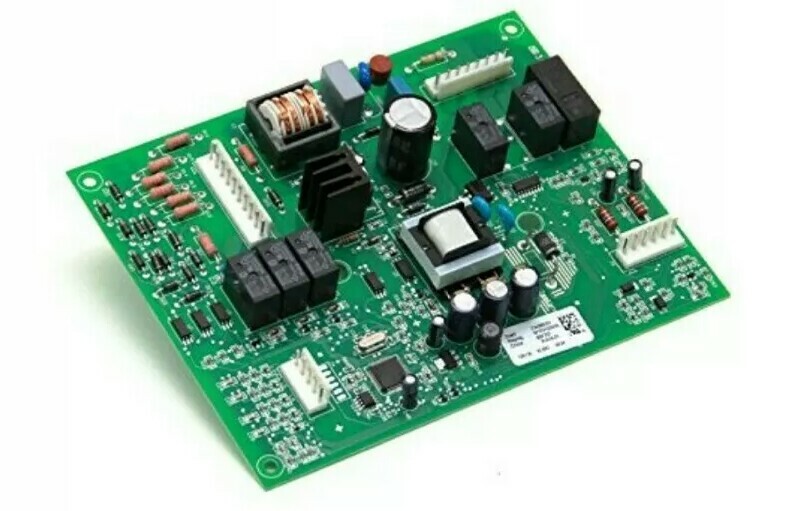 Whirlpool Refrigerator Main Control Board WPW10310240
Product: Refrigerator Main Control Board
Part Number: WPW10310240
Replace Parts: AP6019229 EAP11752535 12920724 W10164420 W10213583
Fits Brands: Maytag KitchenAid Kenmore Jenn-Air Amana Whirlpool
Location: Waldorf, Maryland, United States
Return Policy: Seller does not accept returns
Condition: New
Price: $145.00
Fits Maytag Refrigerator Models:
This part fits the following Maytag Refrigerator models. Use Ctrl+F to find your particular model listed below.
MFI2568AEQ12 MFI2568AEQ13 MFI2569VEW1 MFI2269VEM6 MFI2266AEU10 MFI2266AEU11 MFI2067AEB12 MFI2067AEB13 MFI2067AEB4 MFI2067AEB5 MFI2067AEQ12 MFI2067AEQ13 MFI2067AEQ4 MFI2067AEW12 MFI2067AEW13 MFI2067AEW4 MFI2269VEB1 MFI2569VEM0 MFI2269VEM8 7MI2569VEM2 MFI2067AES MFI2067AES12 MFI2067AES13 MFI2067AES6 MFI2266AEB10 MFI2266AEB11 MFI2266AEQ10 MFI2266AEQ11 MFI2266AES10 MFI2266AES11 MFI2266AEW10 MFI2266AEW11 MFI2269VEA1 MFI2269VEA10 MFI2269VEB10 MFI2269VEB2 MFI2269VEB5 MFI2269VEM1 MFI2269VEM10 MFI2269VEM2 MFI2269VEM3 MFI2269VEQ1 MFI2269VEQ10 MFI2269VEW1 MFI2269VEW4 MFI2568AEB MFI2568AEB12 MFI2568AEB13 MFI2568AES MFI2568AES12 MFI2568AES13 MFI2568AEW MFI2568AEW12 MFI2568AEW13 MFI2569VEA1 MFI2569VEA10 MFI2569VEB0 MFI2569VEB1 MFI2569VEB10 MFI2569VEB2 MFI2569VEM1 MFI2569VEM10 MFI2569VEM2 MFI2569VEQ10 and more.
Compare Lowest Price
Your correct part number is WPW10310240. Read more Maytag Refrigerator WPW10310240 Electronic Control Board item information, shipping & payment methods, return & refund policy, and ..
Check Latest Price on eBay HERE!