Find Refrigerator PCB Control Board for KitchenAid KSBS25INBL02 KSBS25IVSS00 KSCS23FTBT00 KSCS23INSS03 KSCS25INSS03 KSCS25FTBT02 Fast Shipping!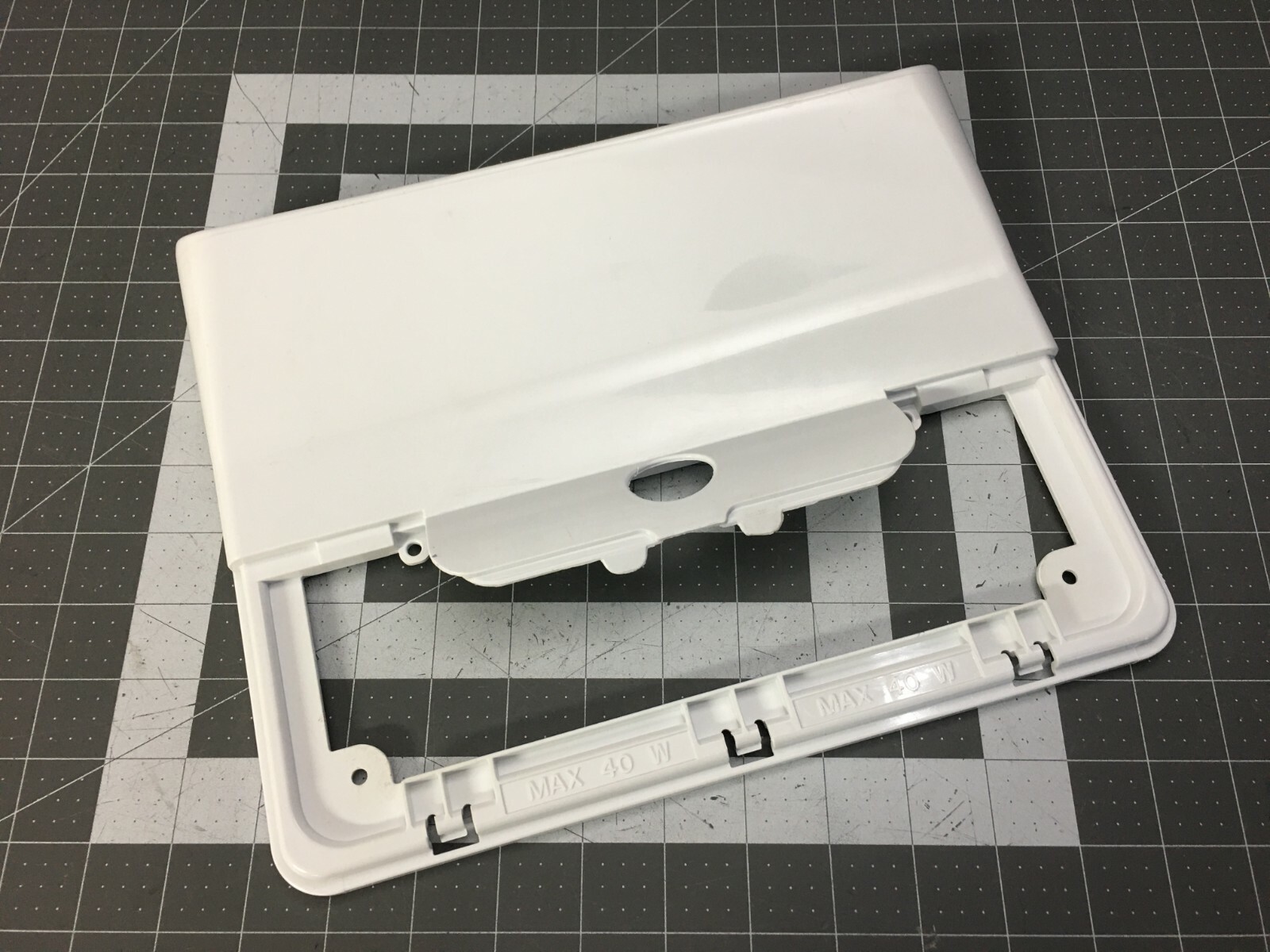 Kenmore Refrigerator User Control and Display Board P# 2319756 2307037 WP2307037
Product: Refrigerator Electronic Control Board
Part Number: WP2307037
Replace Parts: 2223445 2306988 2307027 2307037 2307037R
Fits Brands: Kitchen Aid Kenmore Jenn Air Whirlpool
Location: Las Vegas, Nevada, United States
Return Policy: 30 day returns. Buyer pays for return shipping
Condition: Used
Price: $85.50
Fits KitchenAid Refrigerator Models:
KSCS23INBL00 KSBP23INSS01 KSBP25IVSS00 KSBP25IVSS01 KSBS23INBL00 KSBS23INBL01 KSBS23INBT00 KSBS23INBT01 KSBS23INSS00 KSBS23INSS01 KSBS23INWH00 KSBS23INWH01 KSBS25INBL01 KSBS25INBL02 KSBS25INBL03 KSBS25INBT00 KSBS25INBT01 KSBS25INBT02 KSBS25INBT03 KSBS25INSS01 KSBS25INSS02 KSBS25INSS03 KSBS25INWH00 KSBS25INWH01 KSBS25INWH02 KSBS25INWH03 KSBS25IVSS00 KSBS25IVSS01 KSBS25IVWH00 KSBS25IVWH01 KSCS23FSBL00 KSCS23FSBL01 KSCS23FSBL02 KSCS23FSBL03 KSCS23FSBT00 KSCS23FSBT01 KSCS23FSBT02 KSCS23FSBT03 KSCS23FSMS00 KSCS23FSMS01 KSCS23FSMS02 KSCS23FSMS03 KSCS23FSSS02 KSCS23FSSS03 KSCS23FSWH00 KSCS23FSWH01 KSCS23FSWH02 KSCS23FSWH03 KSCS23FTBT00 KSCS23FTBT01 KSCS23FTBT02 KSCS23FTMS00 KSCS23FTMS01 KSCS23FTMS02 KSCS23FTSS00 KSCS23FTSS01 KSCS23FTSS02 KSCS23FTWH00 KSCS23FTWH01 KSCS23FTWH02 KSCS23FVBL00 KSCS23FVBL01 KSCS23FVBL02 KSCS23FVBL03 KSCS23FVMK00 KSCS23FVMK01 KSCS23FVMK02 KSCS23FVMK03 KSCS23FVMS00 KSCS23FVMS01 KSCS23FVMS02 KSCS23FVSS00 KSCS23FVSS01 KSCS23FVSS02 KSCS23FVSS03 KSCS23FVWH00 KSCS23FVWH01 KSCS23FVWH02 KSCS23FVWH03 KSCS23INBL01 KSCS23INBL02 KSCS23INBL03 KSCS23INBT01 KSCS23INBT02 KSCS23INBT03 KSCS23INMS00 KSCS23INMS01 KSCS23INMS02 KSCS23INMS03 KSCS23INSS02 KSCS23INSS03 KSCS23INWH00 KSCS23INWH01 KSCS23INWH02 KSCS23INWH03 KSCS23INSS01 KSCS25FVSS03 KSBS25INBL00 KSCS25FSBL01 KSCS25FTBL01 KSCS25INSS02 KSCS25MSMS00 KSCS25MSMS01 KSCS25MTMK00 KSCS25MTMK01 KSCS25MTMS00 KSCS25MTMS01 KSCS25MVMK00 KSCS25MVMS00 KSCS25INBL01 KSCS25INBL02 KSCS25INBL03 KSCS25INBT00 KSCS25INBT01 KSCS25INBT02 KSCS25INBT03 KSCS25INMS00 KSCS25INMS01 KSCS25INMS02 KSCS25INMS03 KSCS25INWH01 KSCS25INWH02 KSCS25INWH03 KSCS25FSBL00 KSCS25FSBL02 KSCS25FSBL03 KSCS25FSBT00 KSCS25FSBT01 KSCS25FSBT02 KSCS25FSBT03 KSCS25FSMS00 KSCS25FSMS02 KSCS25FSMS03 KSCS25FSSS01 KSCS25FSSS02 KSCS25FVMK01 KSBP25INSS00 KSBP25INSS01 KSBP25INSS02 KSBP25INSS03 KSBS25INSS00 KSBS25IVBL00 KSBS25IVBL01 KSCS23INBT00 KSCS23INSS00 KSCS25FSMS01 KSCS25FSSS03 KSCS25FSWH00 KSCS25FSWH01 KSCS25FSWH02 KSCS25FTBL00 KSCS25FTBT00 KSCS25FTBT01 KSCS25FTBT02 KSCS25FTMK00 KSCS25FTMK01 KSCS25FTMK02 KSCS25FTMS00 KSCS25FTMS01 KSCS25FTMS02 KSCS25FTSS00 KSCS25FTSS01 KSCS25FTSS02 KSCS25FTWH00 KSCS25FTWH02 KSCS25FVBL00 KSCS25FVBL02 KSCS25FVBL03 KSCS25FVBT00 KSCS25FVBT02 KSCS25FVBT03 KSCS25FVMK00 KSCS25FVMK02 KSCS25FVMK03 KSCS25FVMS00 KSCS25FVMS01 KSCS25FVMS02 KSCS25FVMS03 KSCS25FVSS00 KSCS25FVSS01 KSCS25FVSS02 KSCS25FVWH00 KSCS25FVWH01 KSCS25INSS00 and more.
Compare Lowest Price
Please Check! Your part number is WP2307037. Other replacement parts can also be used with your appliance. View more Refrigerator WP2307037 High Voltage Control Board product information, shipping & payment options, return & warranty services, and ..
Compare Latest Price on eBay HERE!