Looking for Refrigerator PCB Board for Jenn-Air JCD2595WEK00 JCD2595WEK02 JCD2595WES00 JCB2581WES00 JCB2585WES00 JCB2587WEF00 and more.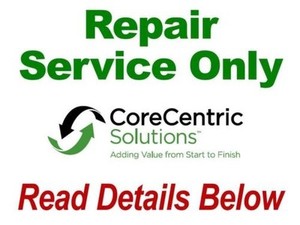 Whirlpool 2307037 Refrigeration Logic Board Control REPAIR SERVICE
Product: Refrigerator Display Control Board
Part Number: WP2307037
Replace Parts: 2223445 2306988 2307027 2307037 2307037R
Fits Brands: Jenn-Air Kenmore Kitchen Aid Whirlpool
Location: Carol Stream, Illinois, United States
Return Policy: Seller does not accept returns
Condition: —


not specified

Price: $150.00
Fits Jenn Air Refrigerator Models:
JCD2595WES02 JCD2595WEK01 JCD2595WEK02 JCD2595WEP00 JCD2595WEP01 JCD2595WEP02 JCD2595WES01 JCB2488MTR00 JCB2581WES00 JCB2582WEF00 JCB2582WEY00 JCB2585WEP00 JCB2585WEP01 JCB2585WES00 JCB2585WES01 JCB2588WER00 and more.
Compare Lowest Price
Read more Jenn-Air Refrigerator Main Control Board item details, and Compare Today Price on eBay HERE!