Great Price new Washing Machine Damper Suspension Rod fits Samsung WA40J3000AW/A2-00 WA45H7200AW/A2-02 WA456DRHDSU/AA-01 WA422PRHDWR/AA-01 WA40J3000AW/AA-13 WA45H7200AP/A2-02 and more.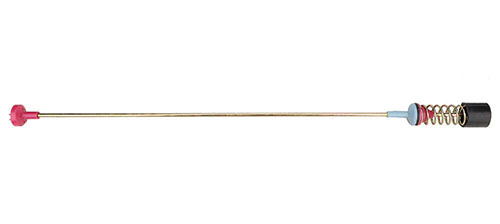 Washing Machine Suspension Rod
Product: Washing Machine Washer Damper Suspension Rod Kit Assembly
Part Number: DC97-05280W
Replace Parts: 3998024 AP5966911 EAP11719937 PS11719937
Fits Brands: Samsung
Fits Samsung Washer Models
This Washer Suspension Rod Kit item works for the following Samsung models.
WA40J3000AW/A2-00 WA40J3000AW/A2-11 WA40J3000AW/A2-13 WA40J3000AW/AA-12 WA45H7000AW/A2-04 WA45M7050AW/A4-01 WA456DRHDWR/AA-04 WA45H7000AP/A2-00 WA456DRHDSU/AA-00 WA456DRHDSU/AA-03 WA400PJHDWR/AA-01 WA400PJHDWR/AA-03 WA456DRHDWR/AA-02 WA45H7000AW/A2-01 WA45H7000AW/A2-10 WA45H7000AW/AA-11 WA45H7000AW/AA-16 WA40J3000AW/AA-13 WA45H7000AP/A2-12 WA45H7000AP/A2-13 and more.
Compare Best Prices
Your item number is DC97-05280W. See the Washer Suspension Rod part information, item location, delivery & checkout options, and compare best prices on eBay.
Other Appliance Parts
If you need any help, please leave your message in the comment below. We will be back soon. Thank you very much.