Best Price new refrigerator meat drawer pan works for GE Hotpoint Americana RCA GSG22KBMDFWW GSG22KEPCFBB GSS22JETJWW GSH22VGRECC GSS25KGMACC PSA22SIPHFBS HSS25IFMDWW and more.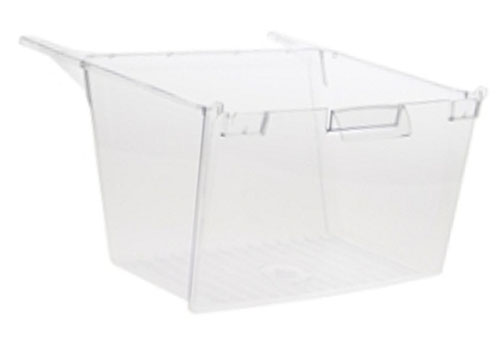 Refrigerator Meat Pan
Product: Refrigerator Fresh Meat Drawer Pan
Part Number: WR32X10835
Replace Parts: WR32X10131 1812381 AP4981597 PS3487933
Fits Brands: GE Hotpoint Americana RCA
Fits Refrigerator Models
This refrigerator meat pan product fits the following GE Hotpoint Americana RCA models.
GSS25ETHCBB BSS25GFPDCC BSS25JSTNSS DSS25PFMCCC GSA22KEPCFWW GSE22ETHDWW GSE22KEWAFSS GSF25IGZBBB GSG22KBPHFBB GSG25MIPHFBB GSH22JFREBB GSH22JFXLCC GSH22KGMBBB GSH22KGPDWW GSH25JFXLWW GSH25UFRFWW GSS22IBPDCC GSS22IFPJWW GSS22JEMDBB GSS22JETNBB GSS22KGPJCC GSS22QFMDCC GSS22QGPEWW GSS22VGMACC GSS22WGPBWW GST22IBPHCC GST22KGMDCC GST25KGMBWW GSL25IFRJBS GSH22JSTDSS GSH25JFRHBB GSH25SGPASS GSL25JFXNLB GSS22JERECC GSS25IFPHWW GSS25JERFCC GSS25JETJBB GSS25JFPHCC GSS25QFMBCC GSS25QGPDCC GSS25UFMCWW GSS25UFPCBB PSA22MIPCFWW PSA25MIPDFWW PSG22SIMCFBS HSH25IFTDCC HSM25IFTBSA HSS22IFMACC HSS25IFPCCC HST25IFPECC HSS25GFPJWW and more.
Compare Best Prices
The product number is WR32X10835. See the refrigerator meat pan drawer part description, and order this item on eBay below.