Best Deals new refrigerator fresh meat pan drawer works for GE Hotpoint Americana RCA GSH25JGDCCC GSH25JFXACC GSS22IBTJWW ESS22XGMCWW GSS25KGPDCC HSS25IFPEWW HSS25GFPAWW and more.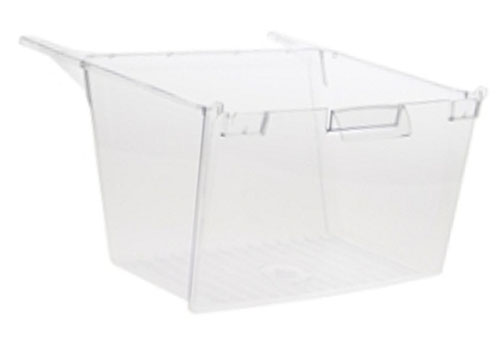 Refrigerator Meat Pan
Product: Refrigerator Fresh Meat Drawer Pan
Part Number: WR32X10835
Replace Parts: WR32X10131 1812381 AP4981597 PS3487933 EAP3487933
Fits Brands: GE Hotpoint Americana RCA
Fits Refrigerator Models
This refrigerator fresh meat pan product fits the following GE Hotpoint Americana RCA models.
GSH25JGDDCC GSH25JSCESS BSS25JFTHWW ESL22JFXALB ESS25XGMCCC GSE22ETHDBB GSE25ESHDSS GSF25JGDCBB GSG25IEPAFWW GSG25MIMBFWW GSH22JFXACC GSH22JGCEBB GSH22JSXKSS GSH25JFTECC GSH25KGMAAA GSL22JFPJBS GSP25ISBBSS GSS22IBTFCC GSS22JEMDCC GSS22JFMBWW GSS22KGMABB GSS22QGPBBB GSS22QGPJBB GSS22VFPJCC GSS22WGPEWW GST22IFPAWW GST22JEPDWW GST25KGMACC GSL25JFTBBS GSH22VGREWW GSH25JFREWW GSH25KGRBCC GSH25VGPDCC GSS22WGMDCC GSS25IFPJCC GSS25JEPDWW GSS25JFMCCC GSS25KGMBWW GSS25QFMABB GSS25QGPHBB GSS25SGMCBS GSS25VFPACC PSA22MIMCFWW PSA25MIPAFBB PSG22SIPCFSS SSS25SGPASS HSS22GFTGWW HSS25GFTBWW HSS25GFTHWW HST22IFPACC HSS25GFPHWW and more.
Compare Lowest Prices
Great Price! The correct product number is WR32X10835. View the refrigerator meat pan product information, item condition, shipping & payment options, return services & warranty policy, and shop this part on eBay here.