Best Deals refrigerator ice bucket auger assembly for Samsung RFG298HDBP/XAA RFG298HDWP/XAA-01 RF4287HAPN/XAA-00 RF267ABPN/XAA-00 RFG29PHDBP/XAA-02 RFG298HDWP/XAA-03 and more.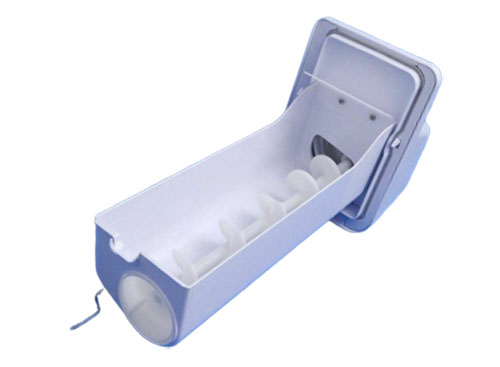 Refrigerator Ice Bucket
Product: Refrigerator Ice Bucket and Auger Assembly
Part Number: DA97-11117A
Replace Parts: 2003239 PS4176215 EAP4176215 AP5183285
Fits Brands: Samsung
Fits Samsung Refrigertor Models
This refrigerator ice bucket and auger assembly item works for the following Samsung models.
RFG29PHDWP/XAA RFG297AAPN/XAA RFG297AARS/XAA RFG297AARS/XAA-00 RF4287HARS/XAA-01 RF4289HARS/XAA-01 RF4267HARS/XAA-00 RF4267HARS/XAA-05 RF267ABRS/XAA-00 RFG298HDWP/XAA-00 RF4287HABP/XAA-03 RF4287HAPN/XAA-00 RF267AAWP/XAA-00 RFG296HDRS/XAA-01 RFG297HDPN/XAA-00 RFG297HDWP/XAA-03 RF4267HABP/XAA-00 RFG296HDWP/XAA-01 RFG29PHDBP/XAA-01 RFG298HDWP/XAA RFG297HDRS/XAA-03 RFG297HDWP/XAA and more.
Compare Lowest Prices
The right item number is DA97-11117A. View the refrigerator ice bucket auger assembly item information, item condition, delivery & payment methods, and buy this part on eBay.