Get Best Price GE WR55X26038 Refrigerator Inverter Control Board Replacement Parts. Replaces PS12345457 AP6332922 WR55X11138 WR55X20326 WR55X10855 EAP12345457 4864662 WR55X26038 WR55X11099 WR55X24143 WR55X20752 repair parts and others. Fast Delivery.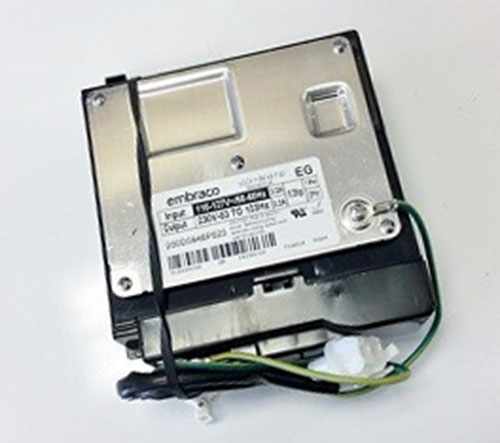 GE WR55X26038 Refrigerator Inverter Control Board
Part Number: GE WR55X26038
Replacement Parts: WR55X20326 4864662 WR55X20752 EAP12345457 WR55X11138 WR55X11099 WR55X24143 PS12345457 AP6332922 WR55X10855 WR55X26038
Compatible Brands: GE, General Electric
Product or Service Type: Fridge Replacement Parts, Refrigerator Compressor Mounted Inverter Control Board Assembly
Price: View more product details and Compare the Lowest Prices Below.
==> Click Here to Check the Lowest Prices! <==
Fits Models:
The GE WR55X26038 Refrigerator Inverter Control Board can be used for the following models. Press Ctrl-F to check your specific model listed as follows.
ZWE23PSHHSS PSS28KSHGCSS CWE23SSHHSS GSE23GGKJCWW ZISB360DXC ZISS42GDXASS GSE23GSKECSS ZISP480DKBSS ZIRS360NHARH ZISS420NKCSS GSL25JGCELS CWE23SSHFSS PYE23PSDCSS PSB42YSKBSS PYE23PSDASS GZS22DMJBFES ZISS360DKBSS PFE29PSDCSS GSH25JGCEWW ZISP420DXCSS ZWE23ESHHSS CFE29TSDASS GSE23GGKECCC PSS28KSHBCSS ZISS420NXCSS ZIC360NHCLH ZIRP360NHALH ZISB360DKB ZISP420DKCSS ZICP360NHDRH PWE23KSKBSS ZIFS360NHBRH ZIS420NKC PWE23KMDGES ZIS480NXC ZICS360NHBRH PWE23KGDGWW PZS25KSECFSS CWE23SSHKSS GZS22DSJBFSS ZISS480NXCSS ZWE23PSHISS ZIR360NHBRH ZIRP360NHARH ZIRS360NHALH CFE29TSDCSS GSH25JGCEBB ZISB480DKC PFH28PSHBSS CWE23SSHESS GSH22JGCEBB ZICS360NHDRH GSE23GSKJCSS PFE29PSDBSS GZS22DGJBFWW ZIR360NNBRH ZISS480NXDSS GSH25GGCEWW
ZISS420NKBSS ZIRS360NHBLH ZWE23PSHKSS ZIP360NHC ZIR360NHCLH ZISB420DKB PWE23KMKCES ZICS360NHBLH PSCS5RGDBFSS PWE23KSDGSS ZISS420DXDSS CSB42WSKCSS PWE23KSDHSS CFE29TSDBSS ZISB420DXC ZISS360DXDSS ZIS420NXD PSB48YSKBSS ZICP360NHDLH PYE23KSDCSS ZIS480NKB CYE23TSDBSS PWE23KMKEES ZWE23PSHESS CYE23TSDCSS ZISB480DXC ZIS360NXD PYE23PSDBSS PWE23KMKBES ZWE23ESHFSS GFE29HSDASS GSH22JGCECC PWE23KSKESS ZIFP360NHARH ZIC360NHDLH ZISB360DXD CSB48WSKBSS ZIS480NKC GSH22JSCESS ZWE23PSHFSS PSB42YSKCSS ZIFP360NHBLH PWE23KMDHES GSH25JSCCSS ZISP420DXDSS ZWE23ESHKSS ZISS480NKBSS ZIR360NHARH CSB48WSKCSS ZIC360NHDRH PYE23KSDASS CSB42WSKBSS PSS28KSHECSS ZIPS360NHCSS PSB48YSKCSS
ZIFS360NHALH ZISB420DKC ZIS360NXC GSE23GGKECWW ZIC360NXBRH CYE23TSDASS GSH25JGCECC GSE23GGKJCBB ZISB420DXD ZWE23ESHESS ZICP360NXBRH ZIFP360NHBRH ZIFP360NHALH ZICP360NXDRH ZIC360NHCRH ZICP360NXCRH ZISS420DKBSS ZIPP360NHCSS ZISS360NXDSS CWE23SSHISS PYE23KSDBSS PFCF1NFCBBB ZIS480NXD PSS28KSHCCSS GSL22JGCELS PWE23KSKCSS PFCF1NFCABB ZISS360DKCSS ZISP480DKCSS PFCS1NFCBSS GSL25JGCBLS ZISS480DKBSS ZISP420DKBSS ZISS360DXCSS ZIRS360NNBRH PFE29PSDASS GZS22DGJBFBB ZISB480DKB PFH28PSHCSS ZISS480NKCSS PFH28PSHDSS ZIS420NKB ZIRP360NHBLH ZIF360NHBLH ZIF360NHCRH GSH22JGCEWW ZISS420DXCSS ZISP480DXCSS ZISS480DXDSS GSE23GGKJCCC GSE23GGKECBB ZISP480DXDSS ZICP360NXBLH ZICP360NHBRH PWE23KGDABB PZS25KSEBFSS ZISS420NXDSS GSH25GGCEBB ZISS480DXCSS ZISS420DKCSS ZIRP360NHBRH
ZWE23ESHISS GSF25JGCEWW ZICP360NHBLH ZIF360NHCLH ZISB480DXD ZIR360NHCRH ZIRS360NHBRH ZISS360NXCSS ZISS480DKCSS ZIFS360NHBLH ZISB360DKC PWE23KGDGBB ZIF360NHALH ZIS420NXC CZS25TSEBFSS ZIFS360NHARH GSF25JGCEBB ZICS360NHDLH GSH25JSCESS
Compare Best Deals
Get the Best Price! Read more product descriptions, customer reviews, terms & conditions (new brand, pre-owned, or refurbished), shipping & handling options, parts warranty, and payment available options. Many sellers offer this part online. You can see the prices below.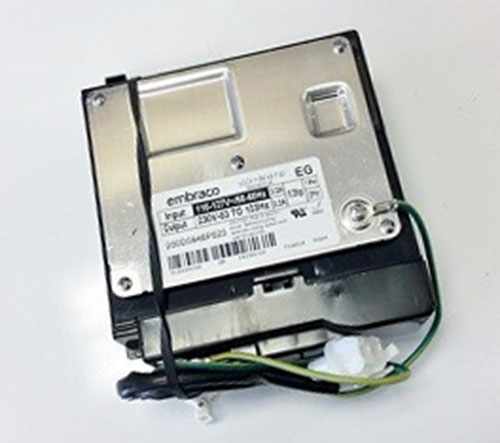 ==> Click Here to Compare the Latest Prices on eBay! <==
More Appliance Information
On the Internet, there are many sellers offering a wide range of appliance replacement parts, for instance, GE Washing Machine Control Board Replacement, Kenmore Washer Transmission Troubleshooting, Dishwasher Pump Replacement, and Kenmore Elite Refrigerator Electronic Control Board, also including the GE WR55X26038 Refrigerator Inverter Control Board. For other main home appliance brands, for instance, Samsung, you can view its products, accessories, and services on the store online.
More Home Appliance Parts:
Don't give up! If you need any help with finding the right part for your appliance model, please notify us by writing your message in the comment box down below. We will find the part and respond to you ASAP. Fix-It Today!