Shop Best Price GE WR02X11448 Refrigerator Water Filter Housing and Tube Replacement Assembly Parts. Suits for WR17X22065 ZISS360DMA ZISS360NRHSS ZISW420DRE ZISB360DRJ ZISS360NRJSS ZISW360DRK ZISS360NRASS ZISS420DMA assembly parts and more. Order Here!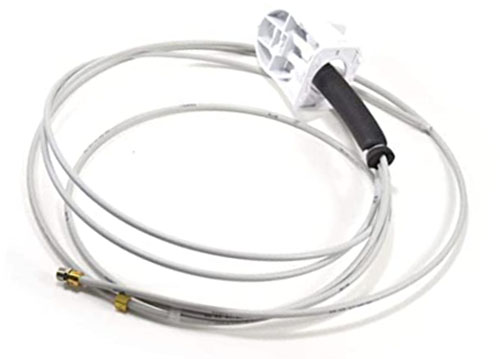 GE WR02X11448 Refrigerator Water Filter Housing and Tube
Part Number: WR02X11448
Replaces Parts: WR17X22065
Fits Brands: GE, General Electric
Product Type: Fridge Replacement Parts, Refrigerator Water Filter Housing and Tube Assembly Parts
Product Price: View more item information and Compare Prices Below.
==> Click Here to Check the Latest Prices on eBay Today! <==
Fits Models:
Find the right replace product. The GE WR02X11448 Refrigerator Water Filter Housing and Tube suits the following models. Press Ctrl-F to find your specific model as shown.
ZISS420DMC ZISB480DRJ ZISS360NMD ZISS480NRASS ZIS480NRB ZISS480NMB ZISS360DRGSS ZIS360NRA ZISW420DRJ ZISB480DRI ZISS420DRASS ZISS360NMC ZISW480DMB ZISS360DRHSS ZISW420DMD ZIS360NRE ZISB420DRI ZISS480NRCSS ZISS360NRFSS ZISS360DRBSS ZIS420NRA ZISS420NRESS ZISB480DMD ZISS360NRASS ZIS480NRJ ZISW360DMA ZISS420NRDSS ZISW360DRA ZISB360DRG ZISB420DRC ZISS360DRKSS ZISB480DRH ZIS420NRC ZISS360DRISS ZISW420DRA ZISS420DMD ZISB480DMB ZISW420DRF ZISS360DRFSS ZISB420DMB ZISS480DRHSS ZISB480DRC ZISB360DRB ZIS420NMB ZISB480DRD ZISW480DRB ZIS420NRG ZISB360DRA ZISW480DRC ZISS420DRHSS ZISS480DMB ZIS480NMA ZISB480DRG ZIS480NRC ZISS420NRCSS ZISW480DRH ZISB480DRB ZISB360DMA ZIS480NRK ZISW360DRF ZISW480DRA
ZISB480DMA ZISS420NRFSS ZISP480DTASS ZISS480NMD ZIS480NRE ZISS420NXASS ZISS360DMD ZISS480NMA ZISB420DRE ZISS360NRESS ZISS480DRFSS ZSGB420DMD ZIS420NRF ZIS360NRC ZISS360DRDSS ZISS360NRDSS ZISW420DRH ZISS420DRBSS ZISS480DRDSS ZISS420NRASS ZISW420DMA ZISW420DRC ZSGS420DMESS ZISS360NRBSS ZISS360NRCSS ZISS480DMD ZIS420NRE ZIS360NRK ZISB420DRB ZSGW420DME ZISB360DRJ ZISS480NRJSS ZISS480DRBSS ZIS480NMC ZISB420DRH ZIS360NRG ZISS360NRKSS ZISS480DRISS ZISS480NRHSS ZISW480DRE ZIS360NRH ZISW360DRD ZISB360DRH ZISS420NRJSS ZISS480DMC ZISS420NMA ZSGB420DMA ZISB420DRD ZISS480DRKSS ZISB420DMD ZISS420NRBSS ZSGW420DMB ZISW420DMB ZISW480DRK ZISW360DRB ZISS360NMB ZISS420NMD ZIS480NMB ZISW420DRE ZISW360DRC
ZISB360DRK ZISB420DMC ZISS420DRJSS ZISB420DRJ ZISS360NRJSS ZISS480DRGSS ZSGS420DMASS ZISW420DRK ZISS360DRCSS ZISB360DRC ZISS420DRCSS ZISS420NRHSS ZISB420DRA ZISS420DMB ZIS480NRD ZSGW420DMC ZISS420DRFSS ZISS420NMC ZIS420NRJ ZISW360DMD ZISW480DRJ ZISS480DRJSS ZISW420DRB ZSGS420DMCSS ZISW480DMC ZIS480NRA ZISB480DRA ZISS360NMA ZISS420NMB ZIS420NMC ZISS360DMB ZISB420DRF ZSGS420DMDSS ZSGB420DMC ZISW360DMC ZSGB420DME ZISS480DRASS ZISS420DRISS ZISS480NRKSS ZIS360NRD ZIS360NRB ZISB360DMD ZISS420NRKSS ZISS480NRFSS ZISS420DRESS ZIS480NRG ZIS480NRF ZISW360DRJ ZISB420DMA ZISS360DMC ZISW360DMB ZISS480DMA ZISW420DRD ZSGS420DMBSS ZISP480DTBSS ZIS420NMA ZISS480DRESS ZSGW420DMD ZISB360DRF ZISW420DMC ZISW360DRH ZISW480DRF ZISB360DMC ZIS360NMB ZISS360DMA ZISB360DXA
ZISS360DXASS ZISW480DRI ZISS420NRGSS ZISW360DRI ZISS420DRGSS ZISW480DMD ZISB420DRK ZISW480DRD ZIS420NRB ZIS360NRF ZIS480NMD ZIS360NMD ZISS480NRGSS ZISB360DMB ZISS480DRCSS ZIS480NRH ZIS360NMC ZISS360DRASS ZISS420DMA ZIS420NMD ZISS480NRESS ZISB360DRI ZISW360DXA ZIS420NRK ZISW360DRK ZISP420DTASS ZISB420DRG ZIS420NRD ZIS360NMA ZISS480NMC ZISS360NRGSS ZISP420DTBSS ZSGW420DMA ZISW360DRG ZISW420DRG ZISS360DRJSS ZISB480DRE ZISB480DMC ZIS420NRH ZISB360DRE ZISB480DRF ZISB360DRD ZISS420DRDSS ZISS480NRDSS ZISB480DRK ZISW480DMA ZISW420DRI ZIS360NRJ ZISS360DRESS ZISW360DRE ZISS480NRBSS ZISW480DRG ZSGB420DMB ZIS420NRI ZISS360NRHSS
Compare Best Deals
Find out more product descriptions, customer reviews, item conditions (new, used, or refurbished), delivery information, return and customer satisfaction policy, and other details. There are a number of sellers promoting this part at the store online. Please see the best prices below.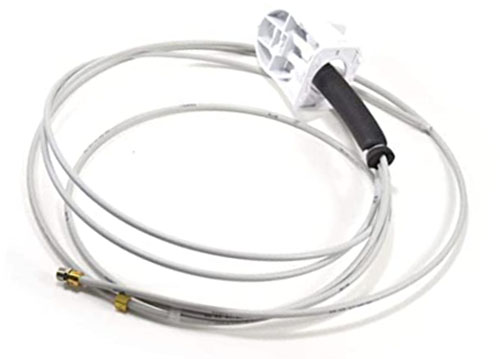 ==> Click Here to Check Best Prices! <==
More Home Appliance Information
In the stores online, there are many sellers offering a wide range of home appliance replacement parts, including Oven Door Handle, Bosch Dishwasher Circulation Pump, Maytag Oven Control Panel Replacement, and Bosch Dishwasher Repair Parts, also covering the GE WR02X11448 Refrigerator Water Filter Housing and Tube replacement parts.
For other famous home appliance brands, for example, GE, you can find its products, parts, and services on the store online.
Other Replacement Parts:
Don't give up! Please feel free to contact us if you have any problems with looking at the compatible item for your appliance model. We will check the part and give some advice to you very soon. Thank you.