Best Deals for GE WD35X20599 Dishwasher Pump Motor replacement parts. Replaces PS8769910 WD26X20213 3280607 EAP8769910 AP5805158. Fast Shipping!
GE WD35X20599 Dishwasher Pump Motor
Part Number: GE WD35X20599
Replacement Parts: 3280607 AP5805158 PS8769910 WD26X20213 EAP8769910
Type: Variable Speed Circulation Pump Kit, Dishwasher Replacement Parts
Price: Compare the lowest prices below.
==> Click HERE to Compare the Lowest Prices <==
Fits Dishwasher Models:
ZDT870SMF5GS ZDT870SPF5SS GDT740SSF2SS PDT750SMFAES ZDT800SSF7SS PDT750SSF4SS ZDT870SMF7GS PDT750SSF5SS ZDT800SIF5II ZDT870SPF7SS PDT760SSF7SS PDT760SIF0II PDT750SMF7ES GDT740SIF4II PDT760SIF5II CDT765SSF1SS PDT750SSF1SS ZDT800SPF5SS ZDT870SSF1SS ZDT800SPF1SS GDT740SIF0II PDT750SSF8SS PDT750SMF4ES PDT760SSF5SS GDT740SSF0SS ZDT870SPF1SS ZDT800SIF7II ZDT870SIF0II ZDT870SSF5SS PDT750SSF2SS ZDT870SIF1II ZDT870SPF0SS ZDT800SIF1II ZDT870SSF0SS
PDT750SSF0SS PDT750SSFASS GDT740SIF8II GDT740SIF2II PDT750SMF2ES ZDT870SIF5II PDT760SIF1II ZDT800SSF5SS ZDT870SSF7SS ZDT800SSF1SS PDT760SIF7II GDT740SIFAII PDT750SSF7SS GDT740SIF7II PDT760SSF1SS PDT760SIJ7II PDT750SMF8ES PDT760SSJ7SS ZDT800SPF0SS ZDT800SSF0SS ZDT870SIF7II PDT750SMF5ES PDT750SSF1ES ZDT800SIF0II PDT760SSF0SS CDT765SSF7SS PDT750SMF1ES ZDT800SPF7SS and more.
Compare Best Prices
Check your appliance model number, find the correct replacement part, view more product details, check shipping information, payment options, return and warranty policies, and compare the lowest prices below.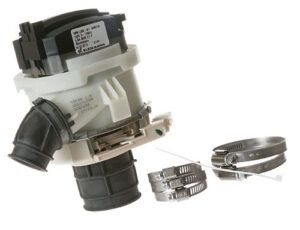 ==> Click HERE to Compare the Lowest Prices <==
More Appliance Parts:
View more parts, including GE Dishwasher Drain Pump, Whirlpool Refrigerator Control Board Replacement, Refrigerator Ice Level Control Board, Frigidaire Refrigerator Electronic Control Board, and Whirlpool Duet Washer Drive Motor Replacement assembly parts.
If you can not find the right part for your appliance, please leave your message in the comment box below. We will get back to you as soon as possible. Thank you very much.