This is a new refrigerator replacement part, GE Refrigerator Inverter Control Board WR49X10283. Common symptoms are compressor is not running and the fridge is not cooling. This part fits GE Bottom-mount Refrigerator, Profile French Door Refrigerator, B Series, C Series, R Series, S Series, T Series, W Series, X Series, Y Series, and Z Series. Check your model and compare the lowest price here!
GE Refrigerator Inverter Control Board WR49X10283
Product: Compressor Inverter Control Board for Refrigerator
Appliance Part: GE Replacement Part
Part Number: WR49X10283
Compatible Brands: GE
Compatible Part Numbers: 2677747 AP5669522 PS6883663 AH6883663 EAP6883663 WR55X10490 WR55X10979 WR55X10685
Fits GE Refrigerator Models:
This part fits GE Bottom-mount Refrigerator, Profile French Door Refrigerator, Refrigerator B Series, C Series, R Series, S Series, T Series, W Series, X Series, Y Series, and Z Series. Use Ctrol+F to find your model.
CFCP1NIXASS CFCP1NIXBSS CFCP1NIXCSS CFCP1NIZDSS CFCP1RKBA SS CFCP1RKBASS CFCP1RKBDSS CFCP1ZIYASS CFCP1ZIYCSS CFSP5RKBBSS CFSP5RKBCSS CFSP5RKBDSS CFSP5RKBESS CSCP5UGXAFSS CSCP5UGXCFSS CSCP5UGXDFSS DSHF9NGYACBB DSHF9NGYACWW DSHS9NGYACSS
GSF25IGXLBB GSF25IGXLWW GSF25JGCBBB GSF25JGCBWW GSF25JGCCBB GSF25JGCCWW GSH22JFXLBB GSH22JFXLCC GSH22JFXLWW GSH22JFXMBB GSH22JFXMCC GSH22JFXMWW GSH22JGCBBB GSH22JGCBCC GSH22JGCBWW GSH22JSCBSS GSH22JSXLSS GSH22JSXMSS GSH25GGCBBB GSH25GGCBWW GSH25ISXLSS GSH25JFXLBB GSH25JFXLCC GSH25JFXLWW GSH25JGCBBB GSH25JGCBCC GSH25JGCBWW GSH25JSCBSS GSH25JSXLSS GSHF9NGYACBB GSHF9NGYACWW GSHS9NGYACSS GSHS9NGYBCSS GSHS9NGYCCSS GSHS9NGYDCSS GSL22JFXLLB GSL22JFXMLB GSL22JGCBLB GSL25IGXLLS GSL25JFXLLB GSL25JGCBLB GSL25JGCCLS GSS20GEZABB GSS20GEZACC GSS20GEZAWW GSS20IEZABB GSS20IEZAWW
PCF23PGWABB PCF23PGWAWW PCF23PGWCBB PCF23PGWCWW PCF23RGWABB PCF23RGWAWW PCF23RGWCBB PCF23RGWCWW PCF25MGWABB PCF25MGWACC PCF25MGWAWW PCF25MGWCBB PCF25MGWCCC PCF25MGWCWW PCF25NGWCBB PCF25NGWCWW PCF25PGSABB PCF25PGSACC PCF25PGSAWW PCF25PGSBBB PCF25PGSBCC PCF25PGSBWW PCF25PGSCBB PCF25PGSCCC PCF25PGSCWW PCF25PGTABB PCF25PGTAWW PCF25PGTBBB PCF25PGTBWW PCF25PGWABB PCF25PGWAWW PCF25PGWCBB PCF25PGWCWW
PDCF1NBWABB PDCF1NBWAWW PDCF1NBXABB PDCF1NBXAWW PDCF1NBXBBB PDCF1NBXBWW PDCF1NBXCBB PDCF1NBXCWW PDCS1NBWALSS PDCS1NBWARSS PDCS1NBXALSS PDCS1NBXARSS PDCS1NBXBLSS PDCS1NBXBRSS PDCS1NBXCLSS PDCS1NBXCRSS PDCS1NCYALSS PDCS1NCYARSS PDCS1NCYCLSS PDCS1NCYCRSS PDCS1NCZALSS PDCS1NCZARSS PDCS1NCZBLSS PDCS1NCZBRSS PDCS1NCZCLSS PDCS1NCZCRSS PDCS1NCZHLSS PDCS1NCZHRSS PDSF5NBWABB PDSF5NBWAWW PDSF5NBXABB PDSF5NBXAWW PDSF5NBXBBB PDSF5NBXBWW PDSF5NBXCBB PDSF5NBXCWW PDSS5NBWALSS PDSS5NBWARSS PDSS5NBXALSS PDSS5NBXARSS PDSS5NBXBLSS PDSS5NBXBRSS PDSS5NBXCLSS PDSS5NBXCRSS
PFCF1NFCBWW PFCF1NFWABB PFCF1NFWAWW PFCF1NFXABB PFCF1NFXAWW PFCF1NFXBBB PFCF1NFXBWW PFCF1NFXCBB PFCF1NFXCWW PFCF1NFYABB PFCF1NFYAWW PFCF1NFYCBB PFCF1NFYCWW PFCF1NFZABB PFCF1NFZAWW PFCF1NFZBBB PFCF1NFZBWW PFCF1NFZCBB PFCF1NFZCWW PFCF1NJWABB PFCF1NJWACC PFCF1NJWAWW PFCF1NJXABB PFCF1NJXACC PFCF1NJXAWW PFCF1NJXBBB PFCF1NJXBCC PFCF1NJXBWW PFCF1NJXCBB PFCF1NJXCCC PFCF1NJXCWW PFCF1PJXABB PFCF1PJXAWW PFCF1PJXBBB PFCF1PJXBWW PFCF1PJXCBB PFCF1PJXCWW PFCF1PJYABB PFCF1PJYAWW PFCF1PJYCBB PFCF1PJYCWW PFCF1PJZABB PFCF1PJZAWW PFCF1PJZBBB PFCF1PJZBWW PFCF1PJZCBB PFCF1PJZCWW PFCF1RKZABB PFCF1RKZAWW
PFCS1NFWASS PFCS1NFXASS PFCS1NFXBSS PFCS1NFXCSS PFCS1NFYASS PFCS1NFYCSS PFCS1NFZASS PFCS1NFZBSS PFCS1NFZCSS PFCS1NFZHSS PFCS1NJWASS PFCS1NJXASS PFCS1NJXBSS PFCS1NJXCSS PFCS1PJXASS PFCS1PJXBSS PFCS1PJXCSS PFCS1PJYASS PFCS1PJYCSS PFCS1PJZASS PFCS1PJZBSS PFCS1PJZCSS PFCS1PJZDSS PFCS1PJZHSS PFCS1RKZASS PFCS1RKZHSS PFIC1NFWABV PFIC1NFWAWV PFIC1NFWBBV PFIC1NFWBWV PFIC1NFWCBV PFIC1NFWCWV PFIC1NFZDBV PFIC1NFZDWV
PFQS5PJZASS PFQS5PJZCSS PFQS5PJZHSS PFQS5RKBCSS PFQS5RKBDSS PFSF5NFCABB PFSF5NFCACC PFSF5NFCAWW PFSF5NFWABB PFSF5NFWAWW PFSF5NFXABB PFSF5NFXAWW PFSF5NFXBBB PFSF5NFXBWW PFSF5NFXCBB PFSF5NFXCWW PFSF5NFYABB PFSF5NFYACC PFSF5NFYAWW PFSF5NFYCBB PFSF5NFYCCC PFSF5NFYCWW PFSF5NFZABB PFSF5NFZACC PFSF5NFZAWW PFSF5NFZBBB PFSF5NFZBCC PFSF5NFZBWW PFSF5NFZCBB PFSF5NFZCCC PFSF5NFZCWW PFSF5NJWABB PFSF5NJWACC PFSF5NJWAWW PFSF5NJXABB PFSF5NJXACC PFSF5NJXAWW PFSF5NJXBBB PFSF5NJXBCC PFSF5NJXBWW PFSF5NJXCBB PFSF5NJXCCC PFSF5NJXCWW PFSF5PJXABB PFSF5PJXAWW PFSF5PJXBBB PFSF5PJXCBB PFSF5PJYABB PFSF5PJYAWW PFSF5PJYCBB PFSF5PJYCWW PFSF5PJZABB PFSF5PJZAWW PFSF5RKZABB PFSF5RKZAWW PFSF5RKZCBB PFSF5RKZCWW
PFSS5NFCASS PFSS5NFWASS PFSS5NFXASS PFSS5NFXBSS PFSS5NFXCSS PFSS5NFYASS PFSS5NFYCSS PFSS5NFZASS PFSS5NFZBSS PFSS5NFZCSS PFSS5NFZHSS PFSS5NJWASS PFSS5NJXASS PFSS5NJXBSS PFSS5NJXCSS PFSS5PJXASS PFSS5PJXBSS PFSS5PJXCSS PFSS5PJYASS PFSS5PJYCSS PFSS5PJZASS PFSS5PJZCSS PFSS5RKZASS PFSS5RKZCSS PFSS5RKZHSS
PGCS1NFXASS PGCS1NFXBSS PGCS1NFXCSS PGCS1NFYASS PGCS1NFZASS PGCS1NFZBSS PGCS1NFZCSS PGCS1NFZHSS PGCS1PJXASS PGCS1PJXBSS PGCS1PJXCSS PGCS1PJYASS PGCS1PJZASS PGCS1PJZBSS PGCS1PJZCSS PGCS1PJZHSS PGCS1RKZASS PGCS1RKZHSS PGCS1RKZJSS PGS25KSEAFSS PGSS5NFXASS PGSS5NFXBSS PGSS5NFXCSS PGSS5NFYASS PGSS5NFZASS PGSS5NFZBSS PGSS5NFZCSS PGSS5NFZHSS PGSS5PJXBSS PGSS5PJXCSS PGSS5PJYASS PGSS5PJZASS PGSS5PJZCSS PGSS5RKZASS PGSS5RKZCSS PGSS5RKZHSS PGSS5RKZJSS
PSC23PSSASS PSC23PSSBSS PSC23PSSCSS PSC23PSSDSS PSC23PSTASS PSC23PSTBSS PSC23PSWASS PSC23PSWCSS PSC25MGSAWW PSC25MGSBBB PSC25MGSBWW PSC25MGTABB PSC25MGTAWW PSC25MGTBBB PSC25MGTBWW PSC25MSSASS PSC25MSSBSS PSC25MSTASS PSC25MSTBSS PSC25MSWASS PSC25MSWCSS PSC25NGSBBB PSC25NGSBCC PSC25NGSBWW PSC25NSTASS PSC25NSTBSS PSC25NSWASS PSC25NSWCSS PSC25PSSASS PSC25PSSBSS PSC25PSTASS PSC25PSTBSS PSC25PSWASS PSC25PSWCSS PSC25SGSASS PSC25SGSBSS PSC25SGSCSS
PSCF5RGXAFBB PSCF5RGXAFCC PSCF5RGXAFWW PSCF5RGXCFBB PSCF5RGXCFCC PSCF5RGXCFWW PSCF5TGXAFBB PSCF5TGXAFWW PSCF5TGXCFBB PSCF5TGXCFWW PSCF5VGXAFBB PSCF5VGXAFWW PSCF5VGXCFBB PSCF5VGXCFWW PSCS5RGXAFSS PSCS5RGXCFSS PSCS5TGXAFSS PSCS5TGXCFSS PSCS5VGXAFSS PSCS5VGXCFSS PSDF3YGXBFBB PSDF3YGXBFWW PSDF3YGXCFBB PSDF3YGXCFWW PSDF3YGXGFBB PSDF3YGXGFWW PSDF5RGXCFBB PSDF5RGXCFCC PSDF5RGXCFWW PSDF5YGXBFBB PSDF5YGXBFWW PSDF5YGXCFBB PSDF5YGXCFWW PSDS3YGXBFSS PSDS3YGXCFSS PSDS3YGXGFSS PSDS5RGXCFSS PSDS5YGXBFSS PSDS5YGXCFSS PSDW3YGXBFSS PSDW3YGXCFSS PSDW3YGXGFSS PSE29KSEBCSS PSE29KSECCSS
PSF26PGSABB PSF26PGSAWS PSF26PGSAWW PSFW3YGXBGSS PSFW3YGXCGSS PSH23PGSBBV PSH23PGSBCV PSH23PGSBWV PSH23PGTABV PSH23PGTAWV PSH23PGTBBV PSH23PGTBWV PSH23PGWABV PSH23PGWAWV PSH23PSRCSV PSH23PSSASV PSH23PSSBSV PSH23PSSDSV PSH23PSTASV PSH23PSTBSV PSH23PSWASS PSH23PSWASV PSH23PSWCSS PSH25MGSBBV PSH25MGTABV PSH25MGTBBV PSH25MGWABV PSH25MGWACV PSH25MGWAWV PSH25MGWCBV PSH25MGWCCV PSH25MGWCWV PSH25MSSASV PSH25MSSBSV PSH25MSTASV PSH25MSTBSV PSH25MSWASV PSH25NGSABV PSH25NGSACV PSH25NGSAWV PSH25NGSBBV PSH25NGSBCV PSH25NGSBWV PSH25PGSABV PSH25PGSACV PSH25PGSAWV PSH25PGSBBV PSH25PGSBCV PSH25PGSBWV PSH25PGWABV PSH25PGWAWV PSH25PGWCBV PSH25PGWCWV PSH25PSSASV PSH25PSSBSV PSH25PSTASV PSH25PSTBSS PSH25PSTBSV PSH25PSWASS PSH25PSWASV PSH25PSWCSS PSH25SGSASV PSH25SGSBSV
PSHF6YGXBDBB PSHF6YGXBDWW PSHF6YGXCDBB PSHF6YGXCDWW PSHF6YGZBEBB PSHF6YGZBEWW PSHF9PGZBCBB PSHF9PGZBCWW PSHS6YGXBDSS PSHS6YGXCDSS PSHS6YGZBESS PSHS9PGZBCSS PSHW6YGXBDSS PSHW6YGXCDSS PSHW6YGZBESS PSIC5RGXAFBV PSIC5RGXAFCV PSIC5RGXAFWV PSIC5RGXCFBV PSIC5RGXCFCV PSIC5RGXCFWV PSJC5YGXBFBV PSJC5YGXBFWV PSJC5YGXCFBV PSJC5YGXCFWV PSLS3YGXBFSS PSLS5YGXBFSS PSQS6YGYADSS PSQS6YGYCDSS PSQS6YGZBESS PSS26PSSASS PSTW6YGXBGSS PSTW6YGXCGSS PSW23PSRCKSS PSW23PSSBKSS PSW23PSSCSS PSW23PSTASS PSW23PSTBSS PSW23PSWASS PSW23PSWCSS PSW23RSWASS PSW23RSWCSS PSW26PSSAKSS PSW26PSSBSS PVS21KSEAFSS PVS21KSEBFSS
ZFGB21HXASS ZFGB21HXCSS ZFGB21HYASS ZFGB21HZASS ZFGB21HZBSS ZFGB21HZCSS ZFGB21HZJSS ZFGP21HXASS ZFGP21HXCSS ZFGP21HYASS ZFGP21HZASS ZFGP21HZBSS ZFGP21HZCSS ZFGP21HZJSS ZFSB23DRBSS ZFSB23DRCSS ZFSB23DRFSS ZFSB23DRGSS ZFSB23DRHSS ZFSB23DRKSS ZFSB23DXASS ZFSB23DXCSS ZFSB25DTASS ZFSB25DTBSS ZFSB25DTGSS ZFSB25DXASS ZFSB25DXCSS
ZIC360NRGLH ZIC360NRGRH ZIC360NRJLH ZIC360NRJRH ZIC360NXALH ZIC360NXARH ZIC360NXBLH ZICP360NXALH ZICP360NXARH ZICP360SLASS ZICP360SLBSS ZICP360SLCSS ZICP360SLDSS ZICP360SLESS ZICP360SLFSS ZICP360SRASS ZICP360SRBSS ZICP360SRCSS ZICP360SRDSS ZICP360SRESS ZICP360SRFSS ZICP720ASBSS ZICP720ASCSS ZICP720ASDSS ZICP720ASESS ZICP720AXASS ZICP720BSBSS ZICP720BSCSS ZICP720BSDSS ZICP720BSESS ZICP720BXASS
ZICS360NRGLH ZICS360NRGRH ZICS360NRJLH ZICS360NRJRH ZICS360NXALH ZICS360NXARH ZICS360NXBLH ZICS360NXBRH ZIF360NXALH ZIF360NXARH ZIFP360NXALH ZIFP360NXARH ZIFS360NXALH ZIFS360NXARH ZIR360NXALH ZIR360NXARH ZIRP360NXALH ZIRP360NXARH ZIRS360NXALH ZIRS360NXARH ZIS360NRF ZIS360NRG ZIS360NRH ZIS360NRJ ZIS360NRK ZIS360NXA ZIS360NXB
ZIS420NRF ZIS420NRG ZIS420NRH ZIS420NRI ZIS420NRJ ZIS420NRK ZIS420NXA ZIS420NXB ZIS480NRF ZIS480NRG ZIS480NRH ZIS480NRJ ZIS480NRK ZIS480NXA ZIS480NXB ZISB360DRF ZISB360DRG ZISB360DRH ZISB360DRI ZISB360DRJ ZISB360DRK ZISB360DXA ZISB360DXB ZISB420DRF ZISB420DRH ZISB420DRI ZISB420DRJ ZISB420DRK ZISB420DXA ZISB420DXB ZISB480DRF ZISB480DRG ZISB480DRH ZISB480DRI ZISB480DRJ ZISB480DRK ZISB480DXA ZISB480DXB
ZISP420DTASS ZISP420DTBSS ZISP420DXASS ZISP420DXBSS ZISP480DTASS ZISP480DTBSS ZISP480DXASS ZISP480DXBSS ZISS360DRFSS ZISS360DRGSS ZISS360DRHSS ZISS360DRISS ZISS360DRJSS ZISS360DRKSS ZISS360DXASS ZISS360DXBSS ZISS360NRFSS ZISS360NRKSS ZISS360NXASS ZISS360NXBSS ZISS420DRFSS ZISS420DRGSS ZISS420DRHSS ZISS420DRISS ZISS420DRJSS ZISS420DRKSS ZISS420DXASS ZISS420DXBSS ZISS420NRFSS ZISS420NRGSS ZISS420NRHSS ZISS420NRJSS ZISS420NRKSS ZISS420NXASS ZISS420NXBSS
ZISS480DRFSS ZISS480DRGSS ZISS480DRHSS ZISS480DRISS ZISS480DRJSS ZISS480DRKSS ZISS480DXASS ZISS480DXBSS ZISS480NRFSS ZISS480NRGSS ZISS480NRHSS ZISS480NRJSS ZISS480NRKSS ZISS480NXASS ZISS480NXBSS ZISW360DRF ZISW360DRG ZISW360DRH ZISW360DRI ZISW360DRJ ZISW360DRK ZISW360DXA ZISW360DXB ZISW420DRF ZISW420DRG ZISW420DRH ZISW420DRI ZISW420DRJ ZISW420DRK ZISW420DXA ZISW420DXB ZISW480DRF ZISW480DRG ZISW480DRH ZISW480DRI ZISW480DRJ ZISW480DRK ZISW480DXA ZISW480DXB ZSEP420DYASS ZSEP480DYASS
How To Replace The Refrigerator Inverter Control Board
Watch this video, created by AppliancePartsPros. This shows you easy and simple step-by-step instructions to replace the Inverter Board WR49X10283.
Tools needed:
5/16″ nut driver
1/4″ nut driver
Phillips screwdriver
Flathead screwdriver
Compare Lowest Price
Read more product details of WR49X10283 inverter control board, shipping information, return & warranty policy, and compare lowest price on eBay here!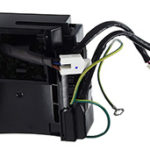 More Information
In addition to GE Refrigerator Inverter Control Board WR49X10283, find more refrigerator parts for GE, control boards for refrigerator, and GE control boards. Please contact us if you need help.