Low Price refrigerator crisper pan for GE Hotpoint RCA ESF25LGREWW GSE25METACWW GSHL5MGXCELS GSS25CSHKCSS GSS27RGPACC HSK27MGWICCC
and more.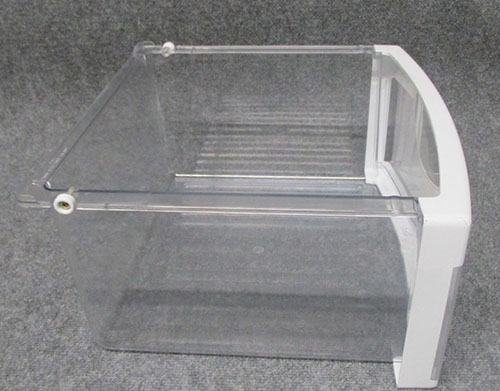 Refrigerator Crisper Pan
Product: Refrigerator Vegetable Middle Crisper Drawer Pan
Part Number: WR32X22927
Replace Parts: WR32X10343 WR32X10370 WR32X10574 4454554 EAP11759183
Fits Brands: GE Hotpoint RCA
Fits Refrigerator Models
This refrigerator crisper pan drawer product fits the following GE Hotpoint RCA models.
DSE25JGHECWW DSE26JSEDCSS DSS25KGRBBB DSS25KGTBWW ESF25LGRCCC ESHS6PGYAESS ESS23XGSAWW ESS25XGSCBB GCG21YESBFNS GCG23YHSBFBB GSE23GGKKCCC GSE25GGHJCWW GSE25HSHEHSS GSE25MGTICWW GSE26GSEBCSS GSF25TGWABB GSHF3KGXCCBB GSHF3KGZBCBB GSHF5PGXCEBB GSHF6NGBCHWW GSHL6PHXIELS GSHS5KGXDCSS GSK25LHTACCC GSS23GGKKCWW GSS23GSKKCSS GSS23KGSBBB GSS23WGSAWW GSS23WGTJBB GSS25GGHFCWW GSS25GSHGCSS GSS25KGSCWW GSS25PGMFWW GSS25QGTBCC GSS25QSWCSS GSS25VGSACC GSS25WGTBCC GSS25WSWJSS GSS25XGNAWW LSHF5MGXBEWW PSE25KGHEHBB PSHF6MGZBEWW PSHF6RGXCDCC PSR26LGPEBB PSR26MSPESS PSR26UHRDSS PSS25MGNACC PSS29MGNABB PSSF3RGXACC PSW26MSRBSS HSK29MGMFCCC HSK29MGWACCC
and more.
Compare Lowest Prices
Your item number is WR32X22927. See the refrigerator crisper drawer pan product description, and compare prices on eBay here.