Find new refrigerator crisper pan drawer for Whirlpool 8ET18ZKXDG03 ET8FTEXSB01 ET8WTEXMQ00 GT9SHKXMS03 GR2SHTXMB01 and more.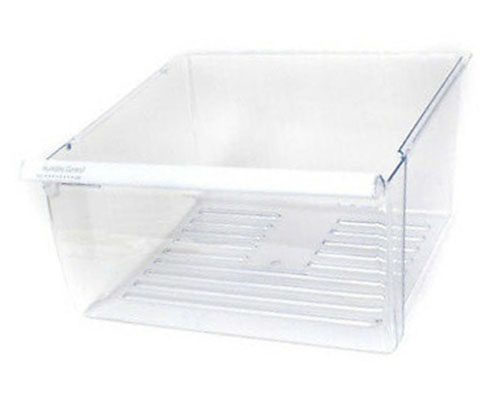 Refrigerator Crisper Drawer Pan
Product: Refrigerator Vegetable Crisper Drawer Pan
Part Number: W10854037
Replace Parts: 2166256 2166931 2166941 2173311 2173320 2175878 2176395 2176399 2179701 2190529 2190601 2193243 2193246 2198960 2200658 2201023 2201025 2201027 2218124 2218124K 2218130 2218139 2218141 2218142 WP2218124 4378074 PS11731260 EAP11731260
Fits Brands: Whirlpool Kenmore Amana Estate Kitchen Aid Maytag Roper
Fits Whirlpool Refrigerator Models
This refrigerator crisper pan product fits the following Whirlpool models.
7ET18PKXFN00 8ET18GKXFN00 8ET19DKXDG01 9ET16NKXDN03 G2IXEFMWB02 W9RXXMFWQ00 W9TXNMFWT00 ET8CHEXVT00 ET8CHKXKB04 ET8FTEXKT00 ET8FTKXKT04 ET8MHKXMQ01 ET8MTEXKT02 ET8WTEXKT00 ET8WTKXKB01 ET8WTMXKQ09 ET9FHTXMT00 GT1NHWXPQ00 GT1SHTXMT04 GT22DKXGW01 GT9MHTXRT01 GT9SHKXMS01 GR2SHKXKB02 GR2SHTXKL03 GR2SHTXMB01 GR9FHTXVS01 and more.
Compare Lowest Prices
Best Price! Your part number is W10854037. See the refrigerator crisper drawer pan part details, delivery & checkout methods, and shop the part on eBay here.