Best Deals genuine refrigerator crisper drawer pan works for GE Hotpoint RCA ESS25LSPABS GSE25HMHKHES GSHF3KGXGCWW GSS23QGSAWW GSS25TSRASS PSS26MGSBCC
and more.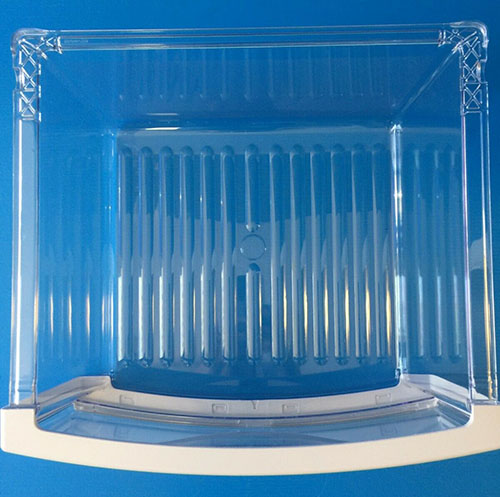 Refrigerator Crisper Drawer
Product: Refrigerator Vegetable Middle Crisper Drawer Pan
Part Number: WR32X22927
Replace Parts: WR32X10343 WR32X10370 WR32X10574 4454554 AP6027007 PS11759183 EAP11759183
Fits Brands: GE Hotpoint RCA
Fits Refrigerator Models
This refrigerator crisper drawer pan item works for the following GE Hotpoint RCA models.
DSE25JBLJCTS DSHF6VGBBCBB DSHF6VGBCCWW DSS25KGREBB ESF25LGRCWW ESHS5MGXGESS ESS25LSPABS ESS25LSRDSS GCG21YESAFNS GCG23YHSAFSS GSE23GGKKCBB GSE25GGHKCBB GSE25HGHKHBB GSE25MGYCCSS GSE26HSEBHSS GSF25XGRDWW GSHF3KGXBCWW GSHF3KGXHCWW GSHF6HGDBCCC GSHF6KGZBCCC GSHS3KGXHCSS GSHS5PGXCESS GSK25LHWHCCC GSL25WGSABS GSS23HSHBCSS GSS23KGSBBB GSS23SGSBSS GSS23WGSCBB GSS25CGHBCBB GSS25GGHGCWW GSS25KGSAWW GSS25PGMFBB GSS25QSSASS GSS25QSWHSS GSS25TSTASS GSS25WGSCWW GSS25WSWJSS GSS25XGPEWW LSS25XGTABB PSE25KBLKHTS PSE26KGEGEBB PSHS6MGZBESS PSR26LGPDWW PSR26MSPCSS PSR26UHPCCC PSS26MGPBBB PSS27NGPACC PSSF3RGZBCC PSW26MSTASS HSK27MGMKCCC RSK25MGSECCC
and more.
Compare Best Prices
Order Here! Your right part number is WR32X22927. View the refrigerator crisper pan drawer product information, return services & warranty services, and compare lowest prices on eBay here.