Looking for new refrigerator crisper pan drawer for GE Hotpoint RCA ESS25KSTASS GSE25GSHECSS GSHS3KGXHCSS GSS25KSTESS LSS25XGTEWW PSR26UHRBSS
and more.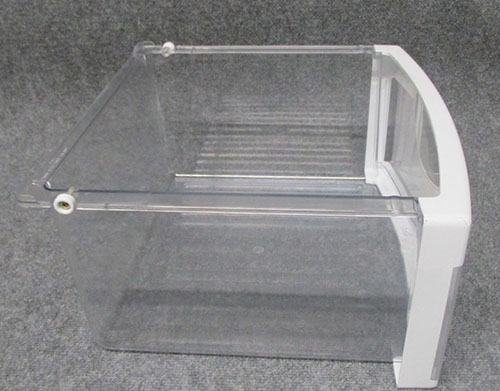 Refrigerator Crisper Drawer
Product: Refrigerator Vegetable Middle Crisper Drawer Pan
Part Number: WR32X22927
Replace Parts: WR32X10343 WR32X10370 WR32X10574 4454554 EAP11759183
Fits Brands: GE Hotpoint RCA
Fits Refrigerator Models
This refrigerator crisper drawer part fits the following GE Hotpoint RCA models.
DSE25JEMKCDS DSF26DHWCBB DSHS9NGYACSS DSS25KGTBWW ESF25LGREBB ESHF5MGXCEBB ESS25LGPACC ESS25LSRBSS GCG23MISBFBB GIG21IESAFWW GSE23GGKKCCC GSE25GGHJCCC GSE25HGHKHWW GSE25MGTJCWW GSE26HMEBHES GSF25XGRDCC GSF25XGRECC GSHF5KGXCCWW GSHF5MGXBEWW GSHF6LGBBHWW GSHF9NGYACBB GSHS6HGDBCSS GSK25LCWJCCC GSS23GGKGCWW GSS23HSHBCSS GSS23KGSBCC GSS23QSTLSS GSS23WGSBWW GSS25GGHFCBB GSS25GMHFCES GSS25KGSCCC GSS25LSLKCSS GSS25QGTABB GSS25TGPABB GSS25TSTASS GSS25WGTGBB GSS25WGTGCC GSS25XGPEBB LSS25XGTEBB PSE26KGEBEWW PSE26KSEGESS PSK25MGSDCCC PSK27MHWHCCC PSR26UHPASS PSR26UHPDBB PSS26MGSACC PSS27NGSBCC PSS29NHSAWW PSW26MSRCKSS XSS25GGHBCBB RSK25LAPCCCC
and more.
Compare Best Prices
Great Deals! Your right item number is WR32X22927. See the refrigerator crisper drawer pan part description, return & refund services, and order this part on eBay.