Looking for new refrigerator meat drawer pan works for GE Hotpoint Americana RCA DSS25JFPMCC GSH22JGCCBB GSS22JEPABB GSH22JFZBWW GSS25JEPEBB HSS22IFPDWW HSS25GFPCWW and more.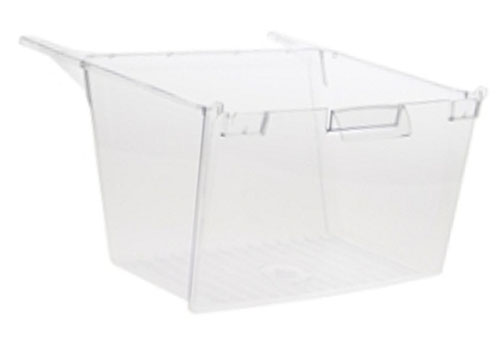 Refrigerator Meat Pan Drawer
Product: Refrigerator Fresh Meat Drawer Pan
Part Number: WR32X10835
Replace Parts: WR32X10131 1812381 AP4981597 PS3487933 EAP3487933
Fits Brands: GE Hotpoint Americana RCA
Fits Refrigerator Models
This refrigerator meat drawer item works for the following GE Hotpoint Americana RCA models.
GSS25GFXPBB BSS25JFTCWW GSH25KGPCWW ESL22JFXJLB GSA22KEMDFBB GSE22KETAFWW GSE22KETGFWW GSG22KBPAFBB GSG22KEMDFWW GSG25MISAFWW GSH22JFTDWW GSH22JFZCWW GSH22KGMBAA GSH22KGPCWW GSH25KGPDBB GSL22JGBBLB GSS22IBMCWW GSS22IBTFWW GSS22JEPHWW GSS22JFPCWW GSS22KGMBBB GSS22QGPBCC GSS22SGMFBS GSS22UFPDBB GSS22WGMCBB GST22IFPHWW GST22KGMDWW GST25IFPDWW GSG25MIPCFBB GSH22JSTDSS GSH25JFTAWW GSH25JSXNSS GSS22JEPCWW GSS22WGPJWW GSS25IFPDWW GSS25JETAWW GSS25JETHBB GSS25JFPDBB GSS25KGPJCC GSS25QGPECC GSS25UFMBCC GSS25UFPHCC GSS25VGMDCC PSA25MIMDFWW PSG22SIPDFSS SSS25SGPESS HSM22IFTESA HSS22IFMBCC HSS25GFTJCC HST25IFPDWW RSG25KEMBFWW and more.
Compare Best Prices
The correct product number is WR32X10835. Read the refrigerator fresh meat drawer product details, return & warranty policy, and order the product on eBay below.