Best Deals genuine refrigerator meat drawer pan fits GE Hotpoint Americana RCA GSF25IGXBWW GSH22IFTBWW GSS22JEPJBB GST22IBPCCC GSS25UFPABB GSS25WGMBCC HSS25GFPEWW and more.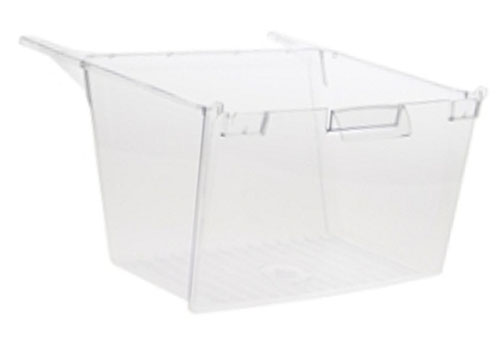 Refrigerator Meat Pan
Product: Refrigerator Fresh Meat Drawer Pan
Part Number: WR32X10835
Replace Parts: WR32X10131 1812381 AP4981597 PS3487933
Fits Brands: GE Hotpoint Americana RCA
Fits Refrigerator Models
This refrigerator meat pan drawer part works for the following GE Hotpoint Americana RCA models.
GSH25JGDCWW BSS25GFPDCC GSL22JFTEBS ESL22JFWABS ESS25XGMBBB GSE22KEBCFSS GSE22KEWPFWW GSF25JGDDBB GSG22KBPAFWW GSH22JFPAWW GSH22JFRIBB GSH22JGDCBB GSH22JSXJSS GSH22KGRBBB GSH25UFRFCC GSL22JFXALB GSL22WGPDBS GSS22JEBBBB GSS22JEPJWW GSS22JFMBCC GSS22JFPJWW GSS22QGMCWW GSS22QGPHCC GSS22UFPJWW GSS22WGPCBB GST22IFPCCC GST25IFPCCC GST25KGMBCC ESL25JFWDBS GSH22KGMCCC GSH25JFXNCC GSH25SGPASS GSS22JEMABB GSS25GFXJBB GSS25IFPJCC GSS25JETBWW GSS25JETIBB GSS25KGMBCC GSS25KGPECC GSS25QGPACC GSS25UFMCBB GSS25VFPHCC GSS25VGMDWW PSA22SIPDFBS PSG22MIPDFWW HSS25IFMBCC HSM25IFTESA HSS22IFPCWW HSS25GFTJBB HST22IFPHWW RSG22IBPHFWW and more.
Compare Lowest Prices
Order Now! Your right item number is WR32X10835. View the refrigerator meat pan drawer product description, item condition, delivery & payment methods, return services & refund policy, and order the part on eBay.