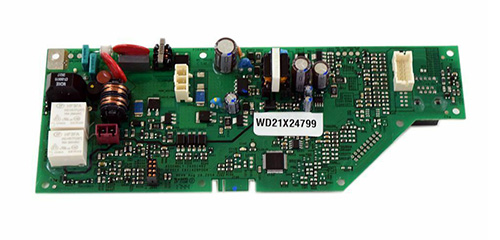 The is a new genuine dishwasher replacement part, GE Dishwasher Electronic Control Board WD21X24799. The most common reason for replacing this main control board is if the dishwasher won't start and none of the control panel buttons work. Check your model and compare the lowest price here!
GE Dishwasher Electronic Control Board WD21X24799
Product: Electronic Main Control Board for Dishwasher
Appliance Part: GE Electronic Replacement Parts
Part Number: WD21X24799
Compatible Brands: GE
Compatible Part Numbers: 4814073 PS12582731 AP6784017 EAP6784017
Fits GE Dishwasher Models:
Note: Use Ctrol+F to find your model.
CDT706P2M4S1 DDT595SBL2TS DDT595SBL3TS DDT595SBL4TS DDT595SFL3DS DDT595SFL4DS DDT595SGJ2BB DDT595SGJ2WW DDT595SGJ4BB DDT595SGJ4WW DDT595SMJ2ES DDT595SMJ4ES DDT595SSJ2SS DDT595SSJ4SS
GDF520PGJ5BB GDF520PGJ5CC GDF520PGJ5WW GDF520PMJ5ES GDF520PSJ5SS GDF570SGJ2BB GDF570SGJ2CC GDF570SGJ2WW GDF570SGJ4BB GDF570SGJ4CC GDF570SGJ4WW GDF570SSJ2SS GDF570SSJ4SS GDF610PGJ5BB GDF610PGJ5WW GDF610PMJ5ES GDF610PSJ5SS GDF620HGJ5BB GDF620HGJ5WW GDF620HMJ5ES GDF620HSJ5SS GDF650SFJ2DS GDF650SFJ4DS GDF650SGJ2BB GDF650SGJ2WW GDF650SGJ4BB GDF650SGJ4WW GDF650SMJ2ES GDF650SMJ4ES GDF650SSJ2SS GDF650SSJ4SS GDP695SBM4TS GDP695SSM4SS
GDT545PGJ5BB GDT545PGJ5WW GDT545PSJ5SS GDT625PGJ5BB GDT625PGJ5WW GDT625PSJ5SS GDT635HGJ5BB GDT635HGJ5WW GDT635HMJ5ES GDT635HSJ5SS GDT655SBL2TS GDT655SBL3TS GDT655SBL4TS GDT655SFL3DS GDT655SFL4DS GDT655SGJ0BB GDT655SGJ0WW GDT655SGJ2BB GDT655SGJ2WW GDT655SGJ4BB GDT655SGJ4WW GDT655SMJ2ES GDT655SMJ4ES GDT655SSJ2SS GDT655SSJ4SS GDT695SBL2TS GDT695SBL3TS GDT695SBL4TS GDT695SFL3DS GDT695SFL4DS GDT695SGJ0BB GDT695SGJ0WW GDT695SGJ2BB GDT695SGJ2WW GDT695SGJ4BB GDT695SGJ4WW GDT695SMJ0ES GDT695SMJ2ES GDT695SMJ4ES GDT695SSJ2SS GDT695SSJ4SS GDT695SSJ5SS
How To GE Dishwasher Electronic Control Board
Watch this video, created by RepairClinic.com. It shows easy and simple step-by-step instructions on how to replace the control board for GE dishwasher.
Compare Lowest Price
Read more details of the Electronic Control Board WD21X24799 for GE dishwasher. View it's shipping information, warranty & return policy, and compare the lowest price on eBay here!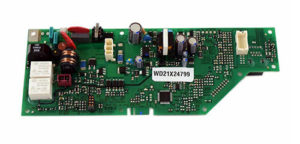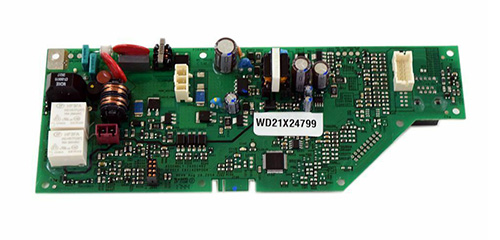 More Information
In addition to the GE Dishwasher Electronic Control Board WD21X24799, find more dishwasher parts for GE, control boards for GE dishwashers, and other GE replacement parts. Please feel free to contact us if you need help.