Get Cheap Price Whirlpool W10219462 KitchenAid Refrigerator Control Board Parts. Suitable for JS48CXDBDB01 JS48CXDUDB00 JS48CXFXDB00 JS48CXFXDB01 JS48PPDUDB00 JS48PPDUDB01 home appliance parts and more. Order Today.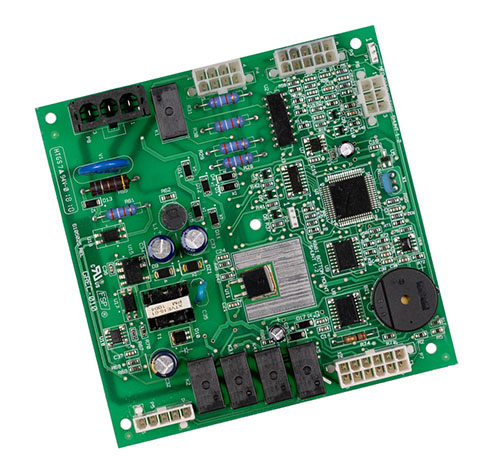 Whirlpool W10219462 KitchenAid Refrigerator Control Board
Part No: W10219462
Replacement Parts: n/a
Fits Brands: Whirlpool, Jenn-Air, KitchenAid
Product Type: Fridge Replacement Parts, Refrigerator Electronic Circuit Control Board Assembly Parts, Board Repair Service
Item Price: Read more part information and Get the Lowest Price Below.
==> Click Here to Check the Lowest Prices on eBay Today! <==
Fits Models:
The Whirlpool W10219462 KitchenAid Refrigerator Control Board suits the following models. Press Ctrl-F to find your specific model as indicated.
KBFC42FTS04 KBFO42FTX00 KBFO42FTX02 KBFO42FTX03 KBFO42FTX04 KBLC36FTS02 KBLC36FTS03 KSSO48QTB03 KSSO48QTB04 KSSO48QTX02 KSSO48QTX03 KSSO48QTX04 KSSP36QTS02 KSSP42QTS00 KSSS48QTW03 KSSS48QTW04 KSSS48QTX00 KSSS48QTX02 KSSC36FTS00 KSSC36FTS02 KSSC36QTS02 KSSC36QTS03 KSSC36QTS04 KSSC42FTS00 KSSC42FTS02 KSSS36QTB03 KSSS36QTW00 KSSS36QTW02 KSSS36QTW03 KSSS36QTX02 KSSS36QTX03 KSSS42FTX00 KSSC42FTS03 KSSC42FTS04 KSSC42QTS03 KSSC42QVS00 KSSC42QVS01 KSSC42QVS02 KSSC42QVS03 KSSP42QTS02 KSSP48QTS00 KSSS36FTX00 KSSS36FTX02 KSSS36FTX03 KSSS36QTB00 KSSS36QTB02 JS48SEDUDB00 JS48SEDUDB01 JS48SEDUDW00 JS48SEDUEA01 JS48SEFXDB00 KBFC42FTS00 KBFC42FTS03
KSSC42QTS00 KBRC36FTS00 KSSC48QTS00 KSSC48QTS02 KSSC42QTS02 KSSC36QTS00 KSSO42QTB00 KBRC36FTS03 KBRC36FTS04 KBRO36FTX02 KBRO36FTX03 KBRO36FTX04 KBRS36FTX00 KBRS36FTX02 KSSS48FTX00 KSSS48FTX02 KSSS48FTX03 KSSS48QTB02 KSSS48QTB03 KSSS48QTW00 KSSS48QTW02 KSSO36QTB03 KSSO36QTB04 KSSO36QTX00 KSSO36QTX02 KSSO36QTX03 KSSO36QTX04 KSSO42FTX00 KSSC48QVS02 KSSO36FTX00 KSSO36FTX02 KSSO36FTX03 KSSO36FTX04 KSSO36QTB00 KSSO36QTB02 KSSO42FTX02 KSSO42FTX03 KSSO42FTX04 KSSO42QTB02 KSSO42QTB03 KSSO42QTB04 KSSO42QTX00 KSSO42QTX02 KSSO42QTX03 KSSO42QTX04 KSSO48FTX02 KSSO48FTX03 KSSO48FTX04 KSSO48QTB02 KBLC36FTS04 KBLO36FTX00 KBLO36FTX02 KBLO36FTX03 KBLO36FTX04 KBLS36FTX00 KBLS36FTX02 JF42PPFXDB00 JF42PPFXDB01 JF42SEFXDB00
JF42SEFXDB01 JS42CXDBDB00 JS42CXDUDB00 JS42CXFXDB00 JS48CXDBDB01 JS48CXDUDB00 JS48CXFXDB00 JS48CXFXDB01 JS48PPDUDB00 JS48PPDUDB01 JS48PPFXDB00 KSSS42FTX02 KSSS42FTX03 KSSS42FTX04 KSSS42QTB00 KSSS42QTB02 KSSS42QTB03 KSSS42QTB04 JS42PPDUDB00 JS42PPDUDB01 JS42PPFXDB00 JS42SEDUDB00 JS42SEDUDB01 JS42SEFXDB00 JS48CXDBDB00 KSSO48QTB00
KSSO48QTX00 KSSP36QTS00 KSSP48QTS02 KSSS36QTX00 KSSS48QTB00 JB36CXFXLB00 KSSS42QTW00 KSSS42QTW02 KSSS42QTW03 KSSS42QTX00 KSSS42QTX02 KSSS42QTX03 KSSS42QTX04 KBFC42FSS00 KBFO42FSX00 KBFC42FTS02 KBLC36FTS00 KBRC36FTS02 KBRO36FTX00 KSSO48FTX00 KSSC48FTS00 KSSC48FTS02 KSSC48FTS03 KSSC48FTS04 KSSC48QTS03 KSSC48QVS00 KSSC48QVS01 JB36CXFXRB00 JB36PPFXLB00 JB36PPFXRB00 JB36SEFXLB00 JB36SEFXRB00 JF42CXFXDB00 JF42CXFXDB01
Compare Best Deals
Study how to test and fix a replacement part for your appliance. Learn more product details, customer reviews, item conditions, shipping information, returns & money-back guarantee policy, and payment available options. Many sellers promote this pre-owned part at the store online. Please view the lowest prices below.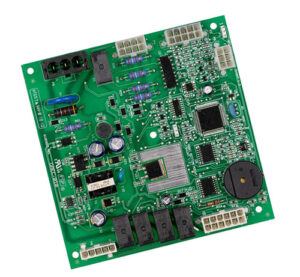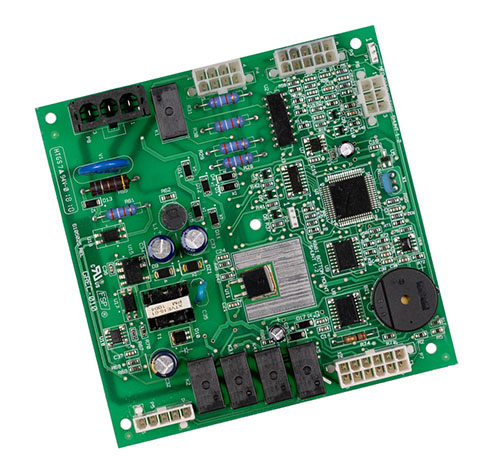 ==> Click Here to Check Prices on eBay! <==
More Home Appliance Information
Moreover the Whirlpool W10219462 KitchenAid Refrigerator Control Board, there are other home appliance parts offered on the market, like Maytag Refrigerator Control Panel, Jenn-Air Wall Oven Control Board Replacement, Washing Machine Transmission Troubleshooting, and Electrolux Refrigerator Circuit Board.
For more main appliance brands, such as Frigidaire, you are able to find its products, parts, accessories, and services on the store online.
Other Appliance Parts:
Do you need help? Please do not hesitate to write your message in the comment box if you have any problems with searching for the correct part for your model. We will search for the part and respond to you ASAP. Thank you very much.