Fast and Free Shipping! Home Appliance Parts Maytag Refrigerator Main Control Board 4388932. Suits for MSD2258KEU00 MSD2269KEY02 MSD2574VEQ00 MSD2553WEB00 MSD2554VEA00 MSD2254VEW00 MSD2254VEB00 MSD2553WEM01 models and more. Buy and Save!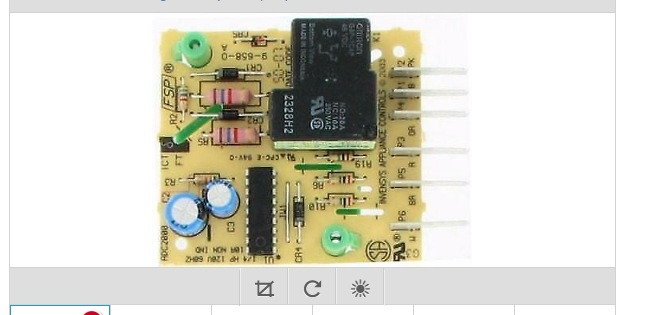 Maytag Refrigerator Defrost Control Board 4388932
Part No: 4388932
Replacement Parts: 483187 844415 2154958 2154985 2169267 2169269 2188159 2303824 4388932R AP3109394 EAP372261 PS372261
Type: Refrigerator Fridge Electronic Main Control Board Assembly Parts
Item Location: San Diego, California, United States
Ship To: United States
Policy: Seller does not accept returns
Condition: Manufacturer refurbished
Price: US $129.00
See more item details and Get the Lowest Price Below.
Fits Maytag Refrigerator Models:
This replacement part fits the following Maytag refrigerator models. Use Ctrl-F to find your specific model following.
8MSF25N4BW00 8MSF25N4BW02 MSD2254VEA00 MSD2254VEA01 MSD2254VEB00 MSD2254VEB01 MSD2254VEQ00 MSD2254VEQ01 MSD2254VEW00 MSD2254VEW01 MSD2254VEY00 MSD2254VEY01 MSD2254VEY03 MSD2258KES00 MSD2258KES01 MSD2258KEU00 MSD2258KEU01 MSD2258KGB00 MSD2258KGB01 MSD2258KGW00 MSD2258KGW01 MSD2269KEA00 MSD2269KEA01 MSD2269KEA02 MSD2269KEB00 MSD2269KEB01 MSD2269KEB02 MSD2269KEW00 MSD2269KEW01 MSD2269KEW02 MSD2269KEY00 MSD2269KEY01 MSD2269KEY02 MSD2552VEA00 MSD2552VEA01 MSD2552VEB00 MSD2552VEB01 MSD2552VEW00 MSD2552VEW01 MSD2552VEY00 MSD2552VEY01 MSD2553WEB00 MSD2553WEB01 MSD2553WEM00 MSD2553WEM01 MSD2553WEW00 MSD2553WEW01 MSD2554VEA00 MSD2554VEB00 MSD2554VEB01 MSD2554VEQ00 MSD2554VEQ01 MSD2554VEW00 MSD2554VEW01 MSD2554VEY00 MSD2554VEY01 MSD2574VEA00 MSD2574VEA10 MSD2574VEB00 MSD2574VEB10 MSD2574VEB11 MSD2574VEM00 MSD2574VEM10 MSD2574VEM11 MSD2574VEM12 MSD2574VEM13 MSD2574VEQ00 MSD2574VEQ10 MSD2574VEQ11 MSD2574VEW00 MSD2574VEW10 MSD2574VEW11 MSD2576VEA00 MSD2576VEB00 MSD2576VEM01 MSD2576VEW00 MSD2658KES00 MSD2658KES01 MSD2658KES02 MSD2658KEU00 MSD2658KEU02 MSD2658KGB00 MSD2658KGB01 MSD2658KGB02 MSD2658KGW00 MSD2658KGW01 MSD2658KGW02 MSD2669KEA01 MSD2669KEB00 MSD2669KEB01 MSD2669KEW00 MSD2669KEW01 MSD2669KEY00 MSD2669KEY01
Compare Lowest Prices
View features more 4388932 product details, item conditions, shipping options, return and customer satisfaction policy, and Buy Now This Item on eBay. There are a number of sellers selling this part at stores online. You are able to Compare the Lowest Prices Here!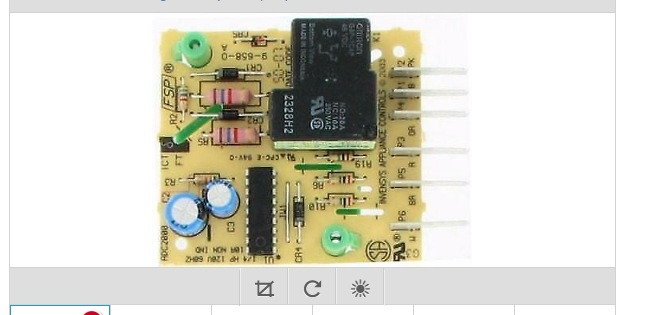 More Information
Further the Maytag Fridge Main Control Board 4388932, you can view more appliances and parts on the website.
If you can not find the right part for your specific appliance model, please leave a message in the comment box below. We will find the part and get back to you soon. Thank you so much.
>> Compare Latest Prices on eBay Here! <<
Related Parts: