Compare the Best Price – Samsung DC97-18682A Washer Drain Hose. For WA48J7700AW/A2-02 WA48J7770AW/A2-01 WA48J7700AW/A2-01 WA456DRHDSU/AA-05 WA56H9000AP/A2-01 WA52J8700AW/A2-02 WA45H7000AP/A2-00 WA45H7000AW/A2-03 models and more. Shop Here on eBay!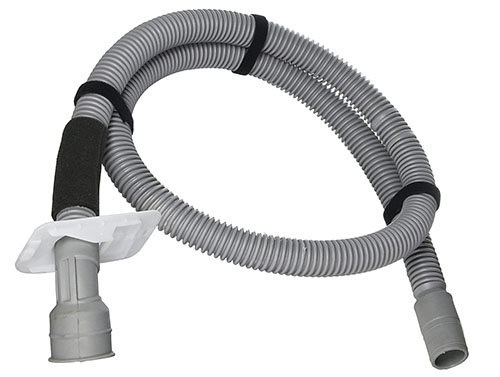 Samsung DC97-18682A Washer Drain Hose
Item: ForeverPRO DC97-18682A Hose Drain for Samsung Appliance PS11720269
Part Number: DC97-18682A
Replaces Parts: PS11720269 4000770 AP5967243 EAP1720269
Fits Brands: Samsung
Type: Washing Machine Washer Drain Hose Assembly Replacement Parts
Item Location: Los Angeles, California, United States
Ship To: United States
Policy: 30-day returns. Buyer pays for return shipping
Condition: New
Price: US $85.29
View more item information and Compare the Best Prices Below.
Fits Washer Models:
This part suits for the 27 Inch 5.2 Cu. Ft. Top Load Washers, 30 Inch 5.6 Cu. Ft. Top Load Washer, 4.8 Cu. Ft. Top Load Washer With Activewash, 4.8-Cu Ft High-Efficiency Top-Load Washer, and the 5.2 Cu. Ft. Top Load Washing Machine With Activewash types.
The DC97-18682A can be used for the following Samsung models. Hit Ctrl-F to check your specific model as follows.
WA456DRHDSU/AA-05 WA56H9000AP/A2-01 WA456DRHDSU/AA-04 WA48H7400AW/A2-00 WA45H7000AW/A2-04 WA56H9000AW/A2-02 WA48J7770AP/A2-02 WA456DRHDWR/AA-04 WA45K7600AW/A2-00 WA48J7700AW/A2-01 WA52J8060AW/A2-01 WA52J8700AP/A2-02 WA48J7770AW/A2-02 WA400PJHDWR/AA-04 WA50K8600AV/A2-00 WA52J8700AP/A2-00 WA48H7400AP/A2-02 WA48J7770AW/A2-01 WA48J7770AW/A2-00 WA50K8600AW/A2-00 WA56H9000AW/A2-01 WA40J3000AW/A2-01 WA52J8060AW/A2-02
WA52J8700AW/A2-00 WA45H7200AP/A2-03 WA40J3000AW/A2-00 WA45H7200AW/A2-03 WA40J3000AW/A2-11 WA45H7200AP/A2-02 WA52J8700AW/A2-01 WA45H7200AW/A2-02 WA48H7400AW/A2-02 WA48J7700AW/A2-02 WA52J8700AW/A2-02 WA456DRHDWR/AA-05 WA45H7000AP/A2-00 WA48J7770AP/A2-01 WA48H7400AW/A2-01 WA52J8700AP/A2-01 WA48H7400AP/A2-01 WA52J8060AW/A2-00 WA50K8600AV/A2-11 WA45H7000AW/A2-03 WA48J7770AP/A2-00 WA45H7000AW/A2-02 WA56H9000AP/A2-02 WA48J7700AW/A2-00
Compare Best Deals
Get more DC97-18682A product details, item conditions, delivery information, exchange, return & customer satisfaction policy, and other important information. There are a number of sellers offering this new part on the market. You are able to view the best prices below.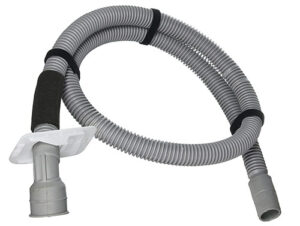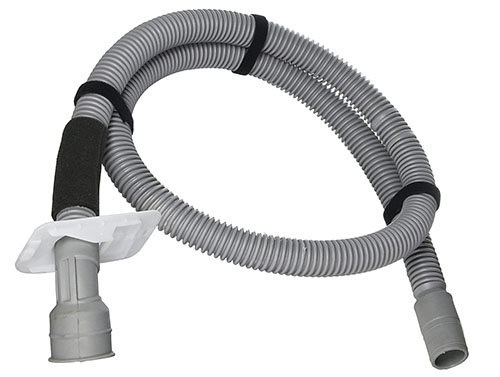 ==> Click Here to Compare Prices! <==
More Information
Besides the Samsung DC97-18682A Washer Drain Hose, you are able to see more appliances and accessories on the Samsung website. Please do not hesitate to contact us if you have any problems with looking at the correct item for your appliance model. We will search for the part and get back to you soon. Many Thanks.
Other Parts: