Comparing prices for the DC97-16350K Samsung Washer Suspension Rod can help you find the best deal available online. Take a look at the prices listed below to find the most cost-effective option for your needs.
DC97-16350K Samsung Washer Suspension Rod Assembly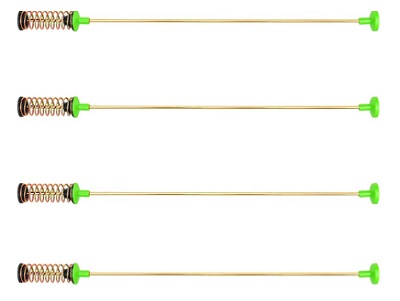 The DC97-16350K Samsung Washer Suspension Rod is an essential part of your washing machine's suspension system. If you're experiencing excessive shaking or vibration during the wash cycle, it may be time to check and replace this part.
Descriptions:
Part Number: DC97-16350K
Replacement Parts: AP5653052, PS5576568, EAP5576568, 3999442
Part Types: Damper Rod Assembly, Washer Suspension Rod
Compatible Brands: Samsung
Fits Appliance Models: Please see the list below.
Price: Check price on eBay.
Fits Appliance Models
Samsung WA45M3100AW/A4-00 Washer
Samsung WA476DSHAWR/A1-01 Washer
Samsung WA484DSHASU/A1-01 Washer
Samsung WA484DSHAWR/A1-01 Washer
Samsung WA5451ANP/XAA-01 Washer
Samsung WA5451ANP/XAA-02 Washer
Samsung WA5451ANW/XAA-03 Washer
Samsung WA5471ABP/XAA-02 Washer
Samsung WA5471ABW/XAA-02 Washer
and more.
Functions
The DC97-16350K Samsung Washer Suspension Rod has the following functions:
Provides support to the washer tub during the wash cycle, preventing excessive movement and reducing vibration.
Helps to evenly distribute the weight of the load to prevent unbalanced loads, which can cause damage to the washer and shorten its lifespan.
Absorbs shock and reduces noise during the spin cycle, providing a more quiet and stable washing experience.
Allows for smoother and more efficient operation of the washer, resulting in improved cleaning performance and better overall results.
Common Symptoms
Here are some common symptoms that may indicate a problem with the DC97-16350K Samsung Washer Suspension Rod:
Excessive shaking and vibrating during the wash cycle
Unusual or loud banging noises coming from the washer
The washer drum is tilted or leans to one side
The washer bounces around or moves during the spin cycle
Clothes come out of the washer still wet due to insufficient spin cycle
Error messages or fault codes may appear on the washer's control panel.
Compare Prices on eBay
Discover how to troubleshoot and repair a replacement part for your appliance. Explore product details, including descriptions, conditions (new, pre-owned, or refurbished), delivery options, return policies, and customer satisfaction ratings. Many online sellers offer this part, both new and used. Check out the best deals available below.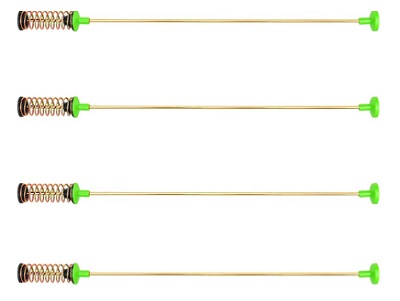 Other Home Appliance Parts:
More Information
If you're having trouble finding the right part for your appliance model, please don't hesitate to contact us. We're here to help and will do our best to locate the compatible part and get back to you promptly. Thank you for considering our services.