Cheap Price Bosch 00241108 Washer Drum Spider Arm Replacement Assembly Parts. Suits for 00241108 00245703 243085 241108 00241098 241097 00243085 245703 241098 00241097 repair parts and others. 100% Satisfaction Guarantee.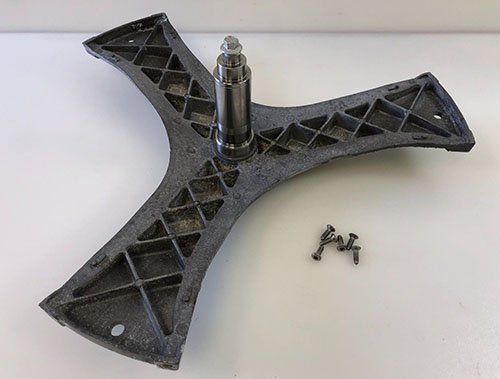 Bosch 00241108 Washer Drum Spider Arm
Part Number: Bosch 00241108
Replaces Part Number: 241108 241097 00241097 00243085 00241108 241098 00245703 243085 00241098 245703
Fits Brands: Bosch
Item Type: Washing Machine Replacement Parts, Washer Spider Arm Assembly Parts
Product Price: See more product information and Compare the Best Prices Below.
==> Click Here to Check the Latest Prices! <==
Fits Models:
Find the right appliance replace part. This Bosch 00241108 Washer Drum Spider Arm suits the following models. Use Ctrl-F to search your appliance model as indicated.
Fits Models: WFMC544SUC15 WFMC530SUC/13 WFMC5301UC/04 WFMC1001UC02 WFMC4301UC/13 WFMC2201UC02 WFMC4301UC/03 WFMC5301UC13 WFMC6401UC/04 WFMC3301UC/01 WFMC530SUC/07 WFMC5801UC/13 WFMC6401UC/06 WFMC3200UC/01 WFMC3301UC/12 WFMC530CUC13 WFMC3301UC/11 WFMC5301UC/07 WFMC6400UC/01 WFMC2201UC/13 WFMC1001UC/02 WFMC220RUC/13 WFMC8401UC/10 WFMC5301UC/13 WFMC4300UC/01 WFMC8401UC/14 WFMC544SUC-15 WFMC220BUC/13 WFMC2201UC/15 WFMC4301UC/09 WFMC8440UC13 WFMC4301UC/12 WFMC3301UC/15 WFMC530SUC-07 WFMC6401UC/02 WFMC2100UC01 WFMC8400UC13 WFMC5440UC13 WFMC5301UC04 WFMC4301UC/10 WFMC6401UC-02 WFMC8400UC/09 WFMC8401UC/07 WFMC5301UC10 WFMC640SUC/07 WFMC2201UC13 WFMC2100UC/01 WFMC8401UC/09 WFMC3301UC/13 WFMC8400UC/10 WFMC640SUC/03 WFMC5301UC15 WFMC5301UC/15 WFMC530SUC13 WFMC220RUC13 WFMC5440UC-13 WFMC4301UC/06 WFMC6401UC/07 WFMC5301UC/03 WFMC544SUC/15 WFMC8400UC/07 WFMC4301UC/02 WFMC4301UC/05 WFMC6400UC-01 WFMC1001UC-02 WFMC530SUC-13 WFMC3301UC/09 WFMC8401UC13 WFMC5801UC/15 WFMC5301UC03 WFMC3301UC/02 WFXD8400UC/01 WFMC5301UC/12 WFMC640SUC/01 WFMC6401UC02 WFMC8400UC-13 WFMC640SUC/04 WFMC530SUC07 WFMC4300UC01 WFMC5301UC09 WFMC2100UC/02 WFMC8401UC/13 WFMC5301UC12 WFMC3301UC/06 WFMC2100UC02 WFMC8400UC/14 WFMC8400UC/13 WFMC3301UC/10 WFMC4301UC/04 WFMC3301UC/03 WFMC220BUC13 WFMC6400UC01 WFMC3301UC02 WFMC220RUC/15 WFMC3301UC/04 WFMC5301UC/09 WFMC6401UC/03 WFMC5301UC/10 WFMC220BUC15 WFMC5301UC07 WFMC530CUC/13 WFMC640SUC01 WFMC3301UC-02 WFMC8440UC/13 WFMC5440UC/13 WFMC220BUC/15 WFMC4301UC/07 WFMC640SUC/06 WFMC2201UC/02 and more.
Replaces 243085 00243085 00241098 00241108 241108 00241097 00245703 241097 241098 245703
Compare Lowest Prices
View more product details, terms and conditions, delivery options, parts warranty, and other useful information. Many sellers offer this pre-owned part online. Please check the prices below.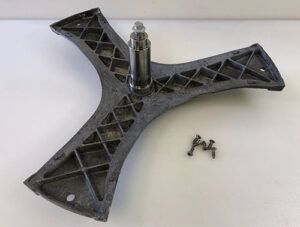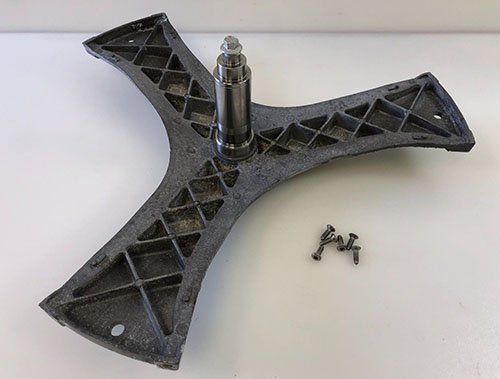 ==> Click Here to Check Best Prices on eBay! <==
More Information
On the Internet, there are many sellers promoting a number of home appliance replacement parts, such as Viking Range Control Board, How to Replace Dacor Oven Relay Board, Dacor Oven Control Board Replacement, and Samsung Dishwasher Control Board Replacement, also including the Bosch 00241108 Washer Drum Spider Arm.
For more top home appliance brands, for example, Kenmore, you are able to see its products, and services on the store online.
More Replacement Parts:
Don't wait! Please feel free to contact us if you can not find the compatible item for your model. We will check the part and respond to you ASAP. Fix-It Today!