Compare Lowest Prices Whirlpool WPW10542001 Washing Machine Control Board Replacement Assembly Parts. For PS11756115 AP6022778 2685028 W10542001 EAP11756115 repair parts and others. Fast Delivery.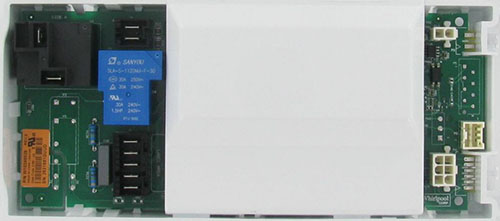 Whirlpool WPW10542001 Washing Machine Control Board
Part No: Whirlpool WPW10542001
Replaces Part No: AP6022778 W10542001 EAP11756115 PS11756115 2685028
Fits Brands: Whirlpool, Maytag, Amana
Product Type: Washer/Dryer Replacement Parts, Dryer Main Control Board
Price: See more part descriptions and Get the Best Price Below.
==> Click Here to Compare the Lowest Prices Today! <==
Fits Models:
Recheck the right appliance product. This Whirlpool WPW10542001 Washing Machine Control Board suits the following Whirlpool, Maytag, and Amana washer/dryer models. Use Ctrl-F to check your specific model listed below.
WGD86HEBC0 WED80HEBW0 YMED6000AG0 WGD94HEAW2 WED80HEBC0 YMED4200BW0 WGD96HEAW2 WGD94HEAC2 YWED86HEBC0 MGD6000AG1 MED8000AG0 WGD96HEAC1 YMED7000AW0 YMED7000AG0 WGD94HEAW1 MGD4200BG1 YMED8000AW0 WGD96HEAU2 NED5700BW0 WGD96HEAW0 WED86HEBW0 WGD96HEAU1 WED71HEBW0 WGD70HEBW1 MGD3000BW1 BSG17CCANA0 WGD88HEAC1 WGD96HEAC0 YMED4200BG0 MGD3000BW0 WGD88HEAW2 WGD88HEAC2 MED6000AW0 MGD8000AW1 MGD4200BG0 WGD96HEAU0 WGD96HEAC2 YMED8000AG0 YWED80HEBC0 WGD80HEBW0 WGD80HEBW1 MED8000AW0 MGD8000AG0
WGD94HEAW0 WGD96HEAW1 MED7000AW0 WGD71HEBW0 MED4200BW0 MGD8000AG1 YNED5700BW0 MED4200BG0 YMED3000BG0 WGD80HEBC0 YWED80HEBW0 WED86HEBC0 WGD88HEAW1 WGD86HEBW0 YWED86HEBW0 MED7000AG0 WGD70HEBW0 MGD8000AW0 MGD4200BW1 WGD94HEAC1 NGD5700BW0 WED70HEBW0 YWED70HEBW0 YMED3000BW0 MGD4000BW1 WGD94HEAC0 YMED6000AW0 MED6000AG0
Compare Lowest Prices
View features more product details, item conditions, shipping information, parts warranty, and other important information. Many sellers offer this used part online. Please compare the best prices below.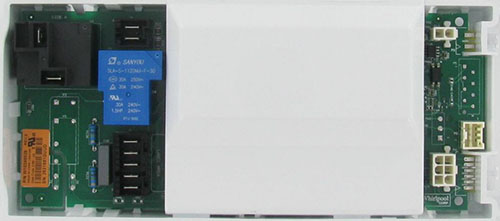 ==> Click Here to Compare the Latest Prices on eBay! <==
Other Information
Furthermore the Whirlpool WPW10542001 Washing Machine Control Board, there are other appliance replacement parts offered on the market, e.g. Maytag Refrigerator Control Panel, Refrigerator Ice Maker Parts, Maytag Bravos Washer Control Board Replacement, and Refrigerator Compressor Inverter Control Board.
For other leading home appliance brands, e.g. Crosley, you are able to find its products, accessories, and services on the store online.
Other Appliance Parts:
Contact Us! If you have any problem with searching for the right part for your appliance model, please feel free to contact us at any time. We will find the part and respond to you as soon as possible. Good Luck!