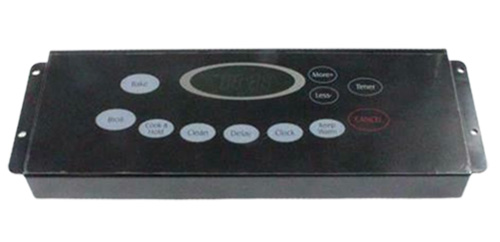 This is a new clock control board replacement part, Amana Range Clock Control Board WP74009217. It fits gas free-standing cooking oven models.
Amana Range Clock Control Board WP74009217
Product: Main Clock Control Board
Appliance Part: Range Oven Electronic Replacement Part
Part Number: WP74009217
Compatible Brands: Amana Maytag
Compatible Part Numbers: 74008669 5701M725-60 74009217 1035458 AP6011106 EAP11744300 PS11744300
Fits Amana Range Oven Models:
Use Ctrl+F to find the specific rang oven models listed below.
AGR5715QDB AGR5715QDQ AGR5715QDS AGR5715QDW AGR5725RDB AGR5725RDB12 AGR5725RDB13 AGR5725RDB14 AGR5725RDB15 AGR5725RDB16 AGR5725RDQ AGR5725RDQ12 AGR5725RDQ13 AGR5725RDQ14 AGR5725RDQ15 AGR5725RDQ16 AGR5725RDS AGR5725RDW AGR5725RDW12 AGR5725RDW13 AGR5725RDW14 AGR5725RDW15 AGR5725RDW16 ALR5715QDS ALR5715QDW
Compare Lowest Prices
Read more product details, customer service information, shipping options, warranty & return policy, and compare lowest price on eBay here!

More Information
In addition to the Amana Range Clock Control Board WP74009217, you can search other home appliance replacement parts, including washing machine control board, dryer electronic boards, dishwasher main circuit boards, range oven control boards, and ice machine replacement parts.
If you can not find the correct part for your appliance, please do not hesitate to contact us at any time.