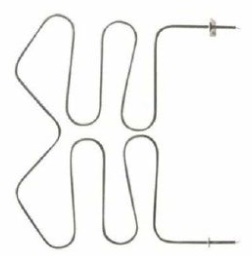 Upgrade your kitchen effortlessly with the 73001571 Jenn-Air Whirlpool Range Bake Element, now available at an unbeatable price. Elevate your baking game today – order now and enjoy the convenience of a high-quality replacement for your range.
73001571 Jenn-Air Whirlpool Range Bake Element
Descriptions:
Part Number: 73001571
Replacement Parts: n/a
Part Types: 73001571 bake element, Jenn-Air Whirlpool oven bake element, Range oven heating element, Replacement oven bake element, Affordable oven element upgrade
Compatible Brands: Whirlpool, Jenn-Air
---
Functions of 73001571 Jenn-Air Whirlpool Range Bake Element
The main functions of the 73001571 Jenn-Air Whirlpool Range Bake Element include:
Heating: The bake element is responsible for generating the necessary heat within the oven to cook and bake food effectively.
Even Cooking: This element distributes heat evenly throughout the oven cavity, ensuring consistent and uniform cooking results for your dishes.
Baking and Roasting: The bake element is essential for baking pastries, bread, casseroles, and roasting meats, providing the necessary heat for thorough and precise cooking.
Food Browning: It aids in browning the top of dishes like casseroles, gratins, and baked goods, giving them an appealing and appetizing appearance.
Temperature Regulation: The element works in conjunction with the oven's temperature control system to maintain the desired cooking temperature for various recipes.
Cooking Versatility: The bake element contributes to the versatility of your oven by enabling you to prepare a wide range of dishes that require baking at different temperatures.
Food Safety: By ensuring proper and consistent cooking temperatures, the element helps to eliminate the risk of undercooked food, promoting food safety.
Energy Efficiency: The element is designed to work efficiently, utilizing energy effectively to achieve the desired cooking temperatures while minimizing energy wastage.
Replacement Capability: The 73001571 Jenn-Air Whirlpool Range Bake Element is a replacement part, allowing you to restore your oven's functionality if the original element becomes faulty.
Enhanced Culinary Results: With a properly functioning bake element, you can achieve superior culinary results, whether you're baking delicate pastries or roasting hearty meals.
---
Common Problems
Common problems associated with the 73001571 Jenn-Air Whirlpool Range Bake Element include:
No Heat: The bake element might not heat up at all, leading to uneven cooking or baking results.
Uneven Heating: If only parts of the element are heating, it can result in uneven cooking and baking.
Burned Out Element: The element might become visibly damaged or show signs of burning, which affects its performance.
Broken or Damaged Wiring: Wiring connected to the bake element could become frayed, loose, or damaged, affecting its ability to function.
Inconsistent Temperature: If the bake element isn't functioning properly, the oven may struggle to maintain a consistent temperature, leading to unreliable cooking outcomes.
Delayed Preheating: If the bake element takes longer than usual to heat up, it could prolong preheating times.
Strange Smells or Smoke: A malfunctioning element may emit unusual odors or even smoke, indicating a need for replacement.
Visible Element Damage: Cracks, warping, or visible damage to the element can impact its heating performance and safety.
If you encounter any of these issues with your 73001571 Jenn-Air Whirlpool Range Bake Element, it's recommended to address them promptly to ensure optimal oven performance and cooking results.
---
Compare Prices on eBay – 73001571 Jenn-Air Whirlpool Range Bake Element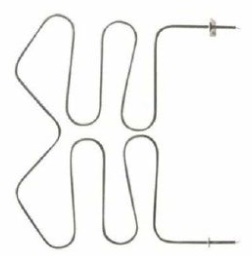 Explore the best deals for the 73001571 Jenn-Air Whirlpool Range Bake Element on eBay and find the perfect price for your kitchen upgrade. Compare now to seize incredible savings and elevate your baking experience!
---
More Information
Do you need help? If you require different home appliance parts, share your needs with us below. We're here to help!
Other Appliance Parts: