Get the Best Deals on 175D5131P001 WH01X10302 GE Washer Drive Belt Replacement Parts. Suits for 175D5131P001 175D5131P003 WH01X10353 1264395 AP3968432 EAP1482278 PS1482278 assembly parts and others. Order Today!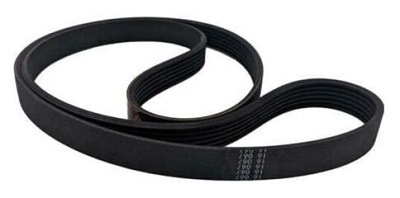 175D5131P001 WH01X10302 GE Washer Drive Belt
Part Number: WH01X10302
Replaces Part Number: 175D5131P001 175D5131P003 WH01X10353 1264395 AP3968432 EAP1482278 PS1482278
Compatible Brands: GE, Hotpoint, General Electric
Product Type: GE Washer Replacement Parts, Hotpoint Washing Machine Parts
Price: Read more item information and Get the Best Price Below.
Fits Washing Machine Models:
Check the right replacement part. The 175D5131P001 WH01X10302 GE Washer Drive Belt suits the following models. Hit Ctrl-F to search your specific model listed as follows.
WDSR2080DCWW WPRE8150H0WT WJRE5500G3WW WHRE5550K2WW WCCN2050F0WC VWSR4150DCWW GCWN2800D2WW GWRE6270H0WW WHDSR316G2WW GPRE8350K2WT GTWN4250D1WS WBSR3140G3CC WBB4500G2WW WCRE6270H2WW WCSR4170G0CC GTWN5050M0WS GHWP1000M2WW GTWN5650D1WW WCSR4170G1WW WHRE5550H1WW GCWN4950D1WS GLWN5050M0WS GFSR3110H3WW WJRE5550H0WW WBSR3000G4WS WMCD2050H1WC GSRE5600K3WW WCRE6270H0CC WJSR4160G3WW GTWN5750D0WW GMAN3000M2WS WHDRR418G2WW GTAN4250D0WW WPRE6100G1WT GJSR4160H2WW WPRE8350H2WT WCCD2050H0WC WSERE526F2WW WKRE6280DCWW WCSR2090G1CC EWA5600G0WW GTWN5250D1WW WCRE6270H0WW HTAP1200D1WW GTAN5250D1WW GTWN5850D0WW GSSR4170H5WW GNSR3150H0WW WLSR3000G6WW WHRE5550K1WW GLWN2800D2WS GHWN4250D2WW WJSR4160DCWW EWA5600K1WW GTWN5650F2WS WCSR2090G4CC WHDRR418G1WW VBSR3100G4WW WLRR4500G0WW GTWN5650F1WS GFSR3110H2WW WSERR417F2WW GTWN4250M0WS GTWN4950L0WS GCWN5050M1WS WISR309DGCWW
GWSE5240H1WW GTWP2005M2CC WHDRR418G3WW WCSR4170G4WW WCSR4170G4CC WBB4500E6WW WCSR4170DCCC GKSR3140H0WW WCRD2050F3WC WKSE5260E6WW GWSE5240H2WW GMAN2800D1WS GTWP2000M2WW EWA5600G3WW WHDSR316G4WW WCRD2050J1WC GTAN4250M1WS GFSR3110H6WW GMAN5650D0WW GTAN5550D0WW WPRE8320H2WT WCRE6270G0CC WCSR4170G6WW WJSR4160G6WW GTWP1800H0WS WJRR4170E6CC WCCD2050H6WC WLSR3000G1WW GJSR4160H3WW GJRE5500K0WW WISR409DGCWW GWSE5240H3WW GCWN3000M2WS GCAP1800D1WW GHDRE527H2WW GCWN2800D1WW WJSR4160G2WW GJRR4170H4WW HTWP1200D1WW WHDSR316G0WW WVSR1060DCWW PTWN6050M0WT GTAN5050M0WS GTAP2000M2WW S3700G5WW WCCB1030H5WC WPRE6150H0WT GIWP1000M0WW 57751H3WW WCSR2090DCWW GJRR4170H1WW GCAP1000M2WW VBSR3100G3WW
WWSE5240G2WW WPRB9220DCWW S2100E6WW WPRE8350H0WT GJSR4160H0WW GBSR3140H7WW GTWP1800D2WW VWSR4160G4WW GRWN5550D1WS WPRE6150K3WT GKSR3140H6WW GPRE8350K0WT WNCK2050H2WC GTWN3000M2WS GSSR4170H1WW WCRE6270K0WW WBB4500G3WW GTAP1000M2WW WLDSR416F2WC WCRD2050J0WC WPRE6150K2WT GCWN4950D2WS GTAP1800D1WW WCRD2050H1WC GTW180SCJ0WW WCRD2050H2WC WJRE5500G1WW WHSE5240DCWW WWRE5240DCWW VWSR4160G2WW WLSR3000G3WW GTAN5250D2WW WNRD2050G0WC WCCB1030J0WC WCCB1030H2WC WLRR5000G1WW GHDSR316H1WW S3700G2WW GTWN5450D2WW GMAN2800D0WS GJSR4160H5WW WMCD2050H2WC WWSE5240G1WW WCSR4170G7WW WCCD2050F3WC GSSR4170H3WW WJSR4160G5WW WHDSR209DCWW WCCD2050H2WC WCRE6270DCCC GTWN4450M0WS GWRE6270K3WW
GIWN3000M0WW WWSE5240DCWW WISR309DGDWW GLWN5250D0WW GWRE6270K2WW WJSR4160G1WW S3700G4WW WPRE8100G1WT GRWN5550D0WS GWSE5240H0WW GTAN5250D0WW GHDSR316H4WW WPRE6100G3WT WHDSR316G3WW WCCD2050J1WC GTWP1800D0WW WPRE8150K1WT GWRE6270K0WW GTWN3000M1WS WCSR2090G4WW GHDSR316H2WW MTAP1100F0WW GTWN4250M1WS WZRE5260F2GG GMAN4250F1WS GTAN2800D2WW GHWN4250D1WW WJRE5550K1WW HSWP1000M4WW HSWP1000M2WW WCRE6270H2CC WPRE6150H1WT HTAP1200D0WW GTWN2800D2WW GLWP2000M2WW MTAP1200D1WW WCSR2090DGWW WCCB1030H3WC GTWN5350D1WW WPRE6150K1WT WCCD2050H1WC GTAN4250M0WS GTAN5550D1WW WCRE6270G1CC GHRE5550K0WW WCRE6270G1WW GCAP1800D0WW WJRR4170G2WW GTWP2000F0WW WCSR4170G0WW GJSR4160H4WW WCCB1030H4WC WJSR4160G4WW
GJRR4170H6WW WBSR3140G5WW WHRE5550H2WW GJRE5500K2WW WBSR3000G5WS WCSR4170G2WW GBSR3140H4WW S3700E6WW WMCN2050F0WC WPRB8350H0WT GTAP2250D1WW S3700G0WW WBSR3140G1WW WNRD2050G3WC GTAN4450M0WS GKSR3140H2WW GTWN4950F0WW WJRR4170G5WW WNCK2050H0WC WPRE8150K2WT MTAP1100F1WW GTWP1800D1WW WJRE5500G2WW WARE5260DCWW GNSR3150H5WW HTWP1000M2WW WCCD2050H3WC GSRE5600K2WW GRWN5150M0WS WISR106DGDWW WNRD2050G2WC WHRE5550K0WW WLSR3000G5WW WHDSR316G5WW GNSR3150H6WW WCRD2050H5WC WPRE8350H1WT GHRE5550K3WW WHDRE526E6WW GLWN5050M1WS WBSR3140G2CC WPRE6100G0WT GJSR4160H1WW WJRR4170G1WW WWRE6260DCWW WBSR3000G3WS WBSR3140G4CC GHWN5250D1WS WHRE5550H0WW WSRE5260DCWW WBSR3140G0WW GTW180SSJ0WW
WMCD2050H6WC EWA5600G1WW WPRE6100G2WT HTWP1200D0WW WMCD2050J2WC WCSR2090G1WW WBSR3000G0WS GHDRE527H3WW GFSR3110H0WW WJRR4170G6WW WCCB1030H0WC GJRR4170H2WW GTWN4250D0WS MTAP1000M2WW WISR409DGBWW WBSR3140G5CC GMAN2800D2WS GSRE5600K0WW GTWN2800D0WW VWSR4160G5WW GTWN5350D0WW GLWN5550D1WW WNRD2050DCWC WPRE8150H1WT WCRE6270DCWW GBSR3140H8WW WJSR4160DCCC GTAN5050M1WS GJRR4170H5WW HTAP1000M2WW WKRE5550K0WW GTWN5450D0WW GTWN5550D1WW WNRD2050E0WC GLWN2800D1WS GTAN2800D1WW GKSR3140H3WW S3700G3WW WLSE4000G0WW WPRE6280DCWW WBSR3000G1WS GNSR3150H3WW GTWN5550D0WW WHDSR315DCWW GJSR4160H6WW WCCB1030F3WC WNCK2050H1WC GTWN5050M10WS WLRE4500G0WW WPRE8150H2WT WCSR4170DCWW
GHDSR316H6WW GJSR4160H8WW WJRR4170G3WW VBSR3100DCWW WMCD2050J1WC WPRE6150H2WT HTWP1400F0WW WHDRR418E6WW WCRD2050H4WC GJRR4170H3WW WBB4500G1WW VBSR3100G5WW GTWN4000M0WS WLRR5000G0WW VVSR1070DCWW GKSR3140H5WW GTAP2250D0WW GTWN4950L1WS WWSE5240G0WW GHDSR316H7WW WJRE5550K0WW WMCD2050H0WC GHWN5250D0WS VBSR3100G2WW GTAN4250D2WW WISR106DGCWW GTWN4040M0WW GCWN5050M0WS WJRR4170E6WW PTWN6250M0WT GCWP1805D0CC WBSR3140G1CC WBB4500K1WW EWA5600K2WW GBSR3140H5WW WCSR4170G6CC GTWN2800D1WW WCSR4170G7CC WHDSR316G1WW HTWP1400F2WW EWA5600G2WW GIWP2000M0WW WHDSR316G6WW GTAN4250D1WW GFSR3110H5WW WCCB1030H1WC GSSR4170H6WW WISR106DGBWW GHDSR316H3WW WCCB1030J2WC WJRR4170G4WW GTWN5250D0WW WBB6700F2GG WHRE5550K3WW WBB2090F2WW WCCB1030H6WC WPRE8100G0WT WCSR4170G1CC WJRE5500K0WW GNSR3150H1WW GTAP1800D0WW WCSR2090DCCC GCWP1005M2CC S3700G6WW WPRE6150K0WT GLWN5250D1WW VWSR4160G3WW GNSR3150H4WW WLSR3000G4WW WCRE6270H1CC GHDRE527H0WW WISR409DGDWW WWSE5240DCCC HSWP1000M3WW WCRE6270K2WW GTWP2250D1WW
GWRE6270H2WW GSSR4170H0WW GJSR4160H7WW GHDSR316H5WW WJRE5550K3WW WCRD2050H3WC S3700G1WW WLSR3000G2WW WJSR4160G0WW GTWN5450D1WW WMCD2050H5WC GCWP1800D1WW WBSR3000G2WS GWRE6270H1WW WJRR4170G0WW WHDRR418G4WW GBAN2800F0WW GCWP1800D0WW GNSR3150H2WW WCRD2050H0WC WCRE6270K3WW WPRB9220DCCC GPRE8350K3WT WMCD2050H4WC GMAN5650D1WW WMCD2050G0WC WCCD2050H4WC HTAP1100F0WW WLRE4500G1WW GHRE5550K2WW GCWP1805D1CC WHDRR418G0WW WBSR3140DCWW VBSR3100G0WW GSSR4170H2WW GMAN4250F2WS GJRR4170H0WW WCSR4170G5WW WBSR3000G6WS GCWN4950D0WS MTAP1200D0WW WCRE6270G0WW WCSR4170G2CC WHRE5260E6CC GKSR3140H1WW GTWP1000M2WW WMCD2050J0WC GFSR3110H1WW WPRE8150K3WT WBSR3140G6CC GRWN5150M1WS GTWP2250D0WW WBSR3140G6WW WWSE5240G3WW GKSR3140H4WW WISR309DGBWW WJRE5550H2WW WWRE5240DCCC GBSR3140H6WW
WBB4500G0WW WJRE5500K1WW WPRE8320H3WT GTWN5650F0WS WHDRR418G6WW GTWN5950D0WW GTWN4250D2WS GTWP2000F1WW GTAN4450M1WS WCRD2050H6WC GJRE5500K3WW GMAN4250F0WS WLDSR416F2W GRWN5550D0WW GCWN3000M1WS WHSE5240DCCC WKRE5500K0WW S5200E6WW GTWN4450M1WS GHDRE527H1WW WCCD2050H5WC GHDSR316H0WW WLSR3000G0WW WHDRR418G5WW EWA5600K3WW VWSR4160G1WW GLWN2800D0WS GTWN4950D0WS WBSR3140G2WW GTWN4950D1WS WCSR2090DGCC WCSR4170G3CC WCCB1030J1WC WHRE5260E6WW GTAN2800D0WW
WJRE5550H1WW EWA5600K0WW WMCD2050H3WC WBSR3140G4WW WCRE6270K0CC GCWP1000M2WW GHWN4250D0WW GHDSR316H8WW GCWN5550D0WW WCRE6270K1WW WCRE6270K1CC WTRE6260F2GG GFSR3110H4WW GTWN5650D0WW WJRE5550K2WW HTWP1400F1WW GCWN2800D0WW GSSR4170H4WW MTAP1100F2WW WBSR3140G3WW WCSR4170G3WW VWSR4160G0WW WNRD2050G1WC VBSR3100G1WW GTWN5850D1WW WPRE8150K0WT HNSR3110H0WW WCSR4170G5CC and more.
Popular 175D5131P001 WH01X10302 GE Washer Drive Belt on eBay
Below are list of top 175D5131P001 WH01X10302 GE Washer Drive Belt washing machine replacement parts and related parts on eBay market. Currently there are many sellers offering this part on the market online. Check the part that fits with your appliance, and compare the lowest prices below.
Brand new GE WASHING MACHINE DRIVE BELT WH01X10302 / WH01X10353
Drive Belt Compatible with GE Washer AP3968432 PS1482278 WH01X10302
OEM GE WH01X10302 Clothes Washer Drive Belt 175D5131P003
WH01X10302 Washer Drive Belt for GE AP3968432, PS1482278, 175D5131P003
Washing Machine Drive Belt for GE AP3968432, PS1482278, WH01X10302
WH01X10302 Washer Drive Belt for GE AP3968432, 175D5131P003, WH01X10353
GE WH01X10302 Clothes Washer Drive Belt 175D5131P001
New Genuine OEM GE Washer Washing Machine Drive Belt WH01X10302
Used WH01X10302 GE OEM WASHER DRIVE BELT
GE Washing Machine Drive Belt WH01X10302 – NEW IN PACKAGE
GE Washer Drive Belt WH01X10353 WH01X10302 175D5131P003
NEW IN BOX OEM GE WASHING MACHINE DRIVE BELT WH01X10302
NEW OEM GE WH01X10302 Washer Drive Belt 175D5131P003
New Genuine OEM GE Washer Washing Machine Drive Belt WH01X20436
GE Washer Drive Belt WH01X27538 for GTW465ASN3WW FREE SHIPPING
Pre-Owned GE WH01X27538 Washer Drive Belt NEW OEM
GE Washing Machine Clothes Washer Drive Belt WH01X24697
Washer Drive Belt fits General Electric, AP6328256, PS12299369, WH01X27538
GE Washer Drive Belt (SET OF 2) WH01X24697 290D1101P003 ASMN
and more.
GE Top Load Washer Won't Spin? Replace Drive Belt
Watch this video, showing how to replace the washing machine drive belt on GE models.
(Video Credit: RepairClinic)
Compare Lowest Prices – 175D5131P001 WH01X10302 GE Washer Drive Belt
Check the Best Deals! View features more product descriptions, customer reviews, item conditions, shipping & handling information, exchange, returns and money-back policy, and other useful information. There are a number of sellers offering this new or used part on the market. Please compare the prices below.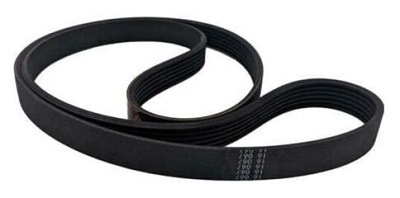 ==> Click Here to Compare Prices on eBay Today! <==
Other Information
As well as the 175D5131P001 WH01X10302 GE Washer Drive Belt, there are more home appliance replacement parts offered on the market, e.g. Maytag Neptune Washer Control Board Problems, Hotpoint Washer Transmission Replacement, Kenmore Front Load Washer Drive Motor, and Defrost Control Board for Refrigerator.
For other popular appliance brands, e.g. Inglis, you are able to search for its products, parts, and services on the Internet.
More Home Appliance Parts:
Don't wait! In addition to the 175D5131P001 WH01X10302 GE Washer Drive Belt part, if you have any problem with looking at the correct part for your specific new or used appliance model or electronic control board repair service or have any information, please leave your note in the comment section below. We will search for the part and get back to you soon. Many Thanks.