Compare Best Prices 00266746 Bosch Dishwasher Control Board Module Parts. For 00263832 820940 AP2802870 EAP3448454 263832 264093 PS3448454 264877 00264093 266746 replacement parts and others. Shop Today!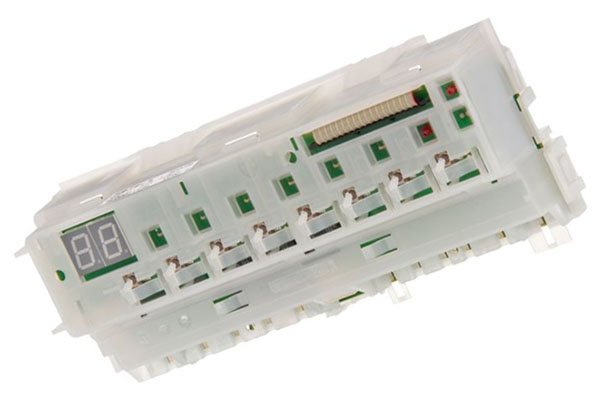 00266746 Bosch Dishwasher Control Board Module
Part No: 00266746
Replacement Part No: 263832 264877 AP2802870 264093 PS3448454 00264093 266746 EAP3448454 820940 00263832
Fits Brands: Bosch
Product Type: Dishwasher Replacement Parts, Dishwasher control module
Item Price: See more item descriptions and Get the Best Price Below.
==> Click Here to Check the Latest Prices! <==
Fits Models:
The 00266746 Bosch Dishwasher Control Board Module suits the following models. Hit Ctrl-F to check your specific model following.
SHU6805UC14 SHI6802 SHI6805UC/06 SHU5312UC-06 SHU5302UC/14 SHU6806UC SHU5307UC-12 SHI6806UC/11 SHU6806UC-12 SHU5315UC/12 SHU5305UC/06 SHI6806UC-12 SHU5314UC/12 SHU5312UC/11 SHU5315UC-12 SHU5314UC-11 SHU6805UC-12 SHU5302UC/12 SHU5302UC/06 SHU6805UC-14 SHI6802UC-11 SHI6802UC-06 SHU5314UC/11 SHU5317UC/12 SHU6805UC-06 SHU5315UC-11 SHU5314UC-12 SHU5304UC/12 (FD 8003) SHU5306UC/12 SHI6806UC/12 SHI6806 SHU5316UC/06 SHU5312UC-12 SHU6802UC/06 SHU6805UC/14 SHU5305UC-06 SHU5306UC/11 SHU5304UC/11 (FD 8001-8003) SHI6802UC/06 SHU6806UC/11 SHU5302UC/11 SHI6805UC/12 SHU5315
SHU5316UC/12 SHU5312UC/12 SHU6802UC/11 SHU5305UC-11 SHU6806UC/12 SHI6806UC-06 SHU6802UC/12 SHU6805UC06 SHU5307UC/12 SHU5314UC-06 SHU5304UC/06 (FD 7705-7912) SHU5314UC/06 SHU5315UC-06 SHU6805UC/06 SHU6806UC-11 SHI6806UC/06 SHU6805UC11 SHU5312 SHU6802UC-11 SHU5316UC/11 SHU5315UC/11 SHU5305UC/11 SHU5316UC-06 SHU6802UC-12 SHI6805UC-12 SHU5305UC-12 SHU6805UC-11 SHU6805UC12 SHI6802UC/12 SHI6806UC-11 SHU6805UC/12 SHU5316UC-11 SHI6805UC-06 SHU5317UC-12 SHI6805UC/11 SHU5314 SHI6802UC-12 SHU6806UC-06 SHU6806UC/06 SHU5316 SHU5312UC/06 SHI6802UC/11 SHU5306UC/06 SHU5305UC/12 SHI6805 SHU6802UC-06 SHU5316UC-12 SHU5315UC/06 SHU5312UC-11 SHU6805UC/11 SHI6805UC-11
Compare Best Prices
Check the Best Deals! See deals more product details, customer reviews, terms and conditions (new brand, used, or refurbished), delivery information, returns and money-back policy, and other useful details. There are a number of sellers promoting this new part online. Please compare the lowest prices below.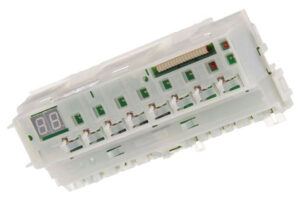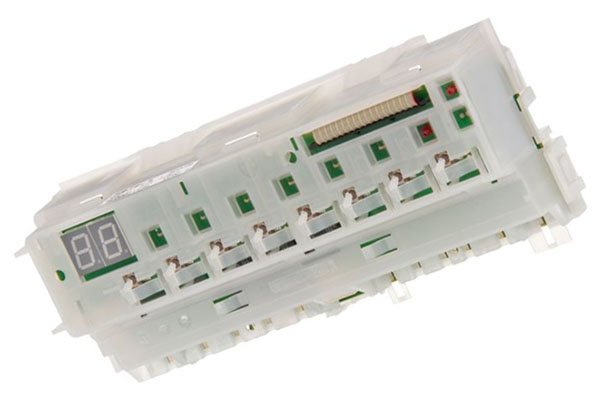 ==> Click Here to Compare the Lowest Prices! <==
Other Information
Find other related parts, such as Whirlpool dishwasher control board, KitchenAid dishwasher control board, GE dishwasher control board replacement, Kenmore dishwasher control board replacement, and Viking dishwasher control board assembly parts.
In the market online, many sellers offer a number of appliance parts, for instance, Maytag Range Control Board, Amana Washer Transmission Replacement, Whirlpool Washer Control Board, and Whirlpool Dryer Control Board Not Working, also including the 00266746 Bosch Dishwasher Control Board Module assembly parts.
For more big home appliance brands, for example, Kenmore, you are able to find its products, accessories, and services on the store online.
Other Appliance Parts:
Please do not hesitate to contact us if you can not find the compatible part for your model. We will check the part and respond to you as soon as possible. Thank you very much.