Get Best Deals W10913953 Washer Shift Actuator Replacement Assembly Parts. For ITW4771EW0 ATW4516HW0 MVW6230RHW0 NTW4516FW0 11020232711 WTW4655JW1 7MWTW1604DM2 WTW5100HW0 RTW4516FW2 7MMVWC416FW0 11020232710 replacement parts and others. Order Here.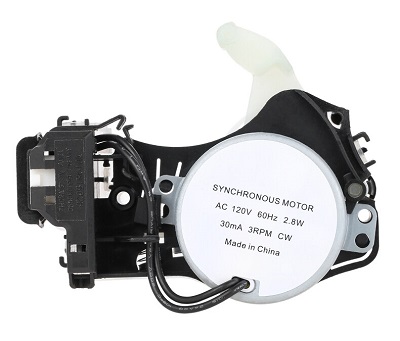 W10913953 Washer Shift Actuator
Part No: W10913953
Replacement Parts: W10913953VP 50SM21-1-221B AP6037270 EAP11769864 PS11769864 4455082 W10597177 WPW10597177 W10815026 KT-155867_rev011 49TYZ-E120A1
Compatible Brands: Maytag Kenmore Amana Whirlpool Inglis Roper Crosley
Type: Washing Machine Shift Actuator Replacement Parts
Product Price: Read more part details and Get the Best Price Below.
Fits Washing Machine Models:
The W10913953 Whirlpool Washer Shift Actuator fits the following models. Hit Ctrl-F to check your appliance model listed below.
CAW42114GW2 WGTLV27HW1 7MWGT4027HW1 NTW4605EW1 11022532510 MVW6230HW0 WGTLV27HW2 7MWTW9919DM2 RTW4641BQ1 MVWC416FW0 WTW5100HC0 WTW4816FW1 WTW5000DW3 7MMVWC200DW2 WTW4655JW1 WTW4955HW1 11022242511 MVWX655DW2 7MMVWC416FW0 11020362811 ITW4871FW1 7MWET4027HW0 ITW4771EW0 WETLV27HW1 WTW4616FW1 7MMVWC565FW0 ITW4971EW1 WTW6120HW0 NTW4655EW1 11025122811 YWET4027HW1 WET4027HW1 NTW4665GW0 WTW4815EW2 7MWTW4915EW1 YWET4027HW0 MVWC555DW0 MVWC465HW4 WETLV27HW0 WTW6120HC0 NTW4516FW1 11022442511 11022532512 WTW5000DW2 NTW4705EW1 NTW4516FW2 8TWTW4955JW0 NTW4519JW0 8TWTW6000JW0 MVW6230RHW0 ITW4971EW0 11025122810 ATW4516HW0 ITW4880HW2
11022352511 CAW38125HW1 7MMVWX655EW1 MVWC465HW0 WTW4950HW1 NTW4519JW1 RTW4516FW2 MVWC565FW1 CAW9444DW1 CAW9244DW1 WTW4616FW2 MVW6200KW0 NTW4516FW3 7MWGT4027HW0 11020362810 11020362812 WTW4850HW1 ITW4671EW0 MVWC555DW1 MVWX655DW1 WTW4955HW2 WTW4616FW0 11020232710 WTW5100HW0 WTW4855HW1 1CWTW4705GW0 MVWC565FW0 11022102312
NTW4516FW0 7MMVWC417FW0 RTW4516FW1 11020232711 CAW38125HW0 MVWC465HW1 CAW9352EW1 WTW5005KW0 WTW5105HW0 7MMVWC100DW2 7MWTW1604DM2 NTW4755EW1 11025132412 MVWC465HW3 WTW5105HC0 ITW4671EW1 MVWC565FW0 11021112020 MVW6230HC0 7MMVWC565FW1 MVWC415EW0 WTW4915EW1 ITW4871FW0 RTW4516FW0 WET4027HW0 WTW4810EW1 7MMVWC465JW0 WTW4850HW2 MVWC465HW2 ITW4871FW2 WTW4950HW2 WTW4855HW2 NTW4516FW1 and more.
Compare Best Prices – W10913953 Washer Shift Actuator
Get the Best Deals! Read more product details, item conditions, shipping & handling information, return & money-back policy, and payment options. There are a number of sellers promoting this pre-owned part on the market. You can check the prices below.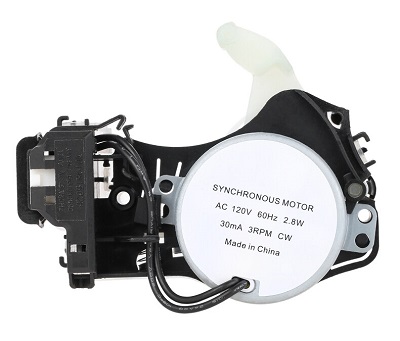 ==> Click Here to Compare Prices on eBay! <==
Other Information
As well as the W10913953 Washer Shift Actuator, there are more appliance replacement parts offered on the market, e.g. Dishwasher Pump Motor Replacement, Jenn-Air Wall Oven Control Board Replacement, Kenmore Front Load Washer Drive Motor, and Whirlpool Cabrio Washing Machine Control Board. For other popular appliance brands, for example, Whirlpool, you can see its products, accessories, and services on its website.
Other Appliance Parts:
Don't wait! In addition to the W10913953 Washer Shift Actuator replacement parts, if you need any help with finding the right part for your specific new or pre-owned appliance model or have any message, please notify us by writing your message in the comment section below. We will find the part and give some advice to you soon. Have a Nice Day!