Looking for Oven Stove Circuit Board for Bosch Thermador RDF30 RDF30RS RED30VQRS RES30QB Free Shipping!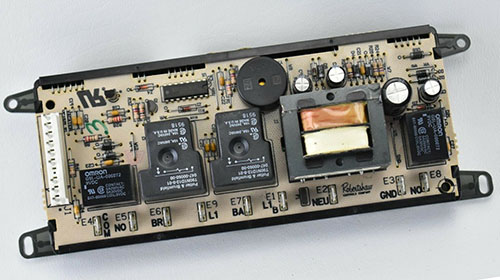 Oven Electronic Control Board
Product: Oven Range Stove Circuit Main Control Board
Part Number: 486752
Replace Parts: 00487604 14-33-347 35-00-571 35-00-751 486752 487604
Fits Brands: Bosch Thermador
Fits Range Oven Models:
This item 486752 fits the following Bosch Thermador oven range models. Use Ctrl+F to find your particular model listed below.
RDDS30VQB RDDS30VRS RDF30 RDF30QB RDF30QW RDF30RS RDFS30 RDSS30 RED30V RED30VQB RED30VQRS RED30VQW REF30 REF30QB REF30QW REF30RS RES30 RES30QB RES30RS RES30W and more.
Compare Lowest Price
IMPORTANT! Your part number is 486752. View more Electric Oven 486752 Circuit Board part information, and Compare Best Prices on eBay HERE!