Buy low price Home Appliance Parts GE Oven Range Stove Door Handle Assembly WB15X27280 for sale. Fits JGB660EEJ4ES PGB911ZEJ1SS JB750EF4ES JB750EF3ES PGB940SEF2SS JGB860EEJ3ES PGS950SEF5SS PGB960SEJ1SS PB950SF2SS JGS750EEF1ES models and more. Buy Here.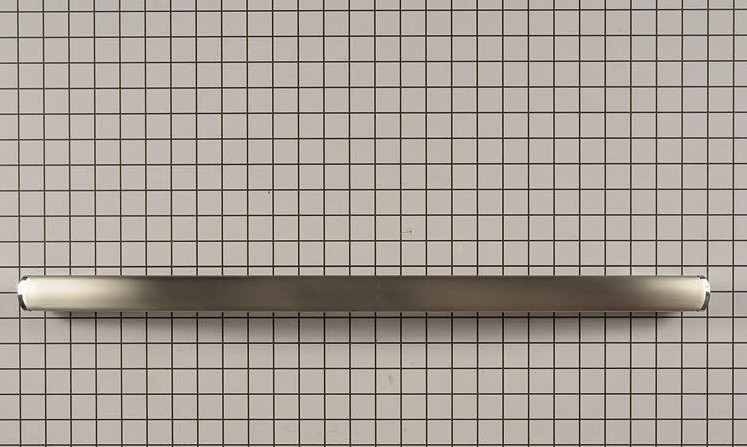 GE Range Oven Stove Cooking Door Handle WB15X27280
Product: NEW OEM GE Range/Stove/Oven Handle WB15T10222 WB15X27280
Type: Oven Door Handle
Item Location: Pocatello, Idaho, United States
Ship To: United States and many other countries
Policy: Seller does not accept returns
Condition: Open box
Price: US $42.00
View more product details and Save Today on eBay Here! or Compare Lowest Prices Below.
Fits GE Stove Models:
This Stove Door Handle WB15X27280 part fits the following GE electric and gas ranges. Use Ctrl-F to find your specific model below.
JB350RF1SS JB350RF2SS JB350RF4SS JB745EF1ES JB745EF2ES JB745EF3ES JB745SF1SS JB745SF2SS JB745SF3SS JB750EF1ES JB750EF2ES JB750EF3ES JB750EF4ES JB750SF1SS JB750SF2SS JB750SF3SS JB750SF4SS JB850EF1ES JB850EF2ES JB850EF4ES JB850SF1SS JB850SF4SS JB870SF1SS JB870SF2SS JB870SF4SS JCB850SF1SS JCB850SF4SS JGB660EEJ1ES JGB660EEJ2ES JGB660EEJ3ES JGB660EEJ4ES JGB660SEJ1SS JGB660SEJ2SS JGB660SEJ3SS JGB660SEJ4SS JGB700EEJ1ES JGB700EEJ2ES JGB700EEJ3ES JGB700EEJ4ES JGB700SEJ1SS JGB700SEJ2SS JGB700SEJ3SS JGB720EEJ1ES JGB720EEJ2ES JGB720EEJ3ES JGB720EEJ4ES JGB720SEJ1SS JGB720SEJ2SS JGB720SEJ3SS JGB720SEJ4SS JGB750EEF1ES JGB750EEF2ES JGB750EEF3ES JGB750SEF1SS JGB750SEF2SS JGB750SEF3SS JGB760EEF1ES JGB760EEF2ES JGB760SEF1SS JGB760SEF2SS JGB770SEF1SS JGB770SEF2SS JGB850EEF1ES JGB850EEF2ES JGB850EEF3ES JGB850SEF1SS JGB850SEF2SS JGB850SEF3SS JGB860EEJ1ES JGB860EEJ2ES JGB860EEJ3ES JGB860EEJ4ES JGB860EEJ5ES JGB860EEJ6ES JGB860SEJ1SS JGB860SEJ2SS JGB860SEJ3SS JGB860SEJ4SS JGB860SEJ5SS JGB860SEJ6SS JGB870SEF1SS JGB870SEF2SS JGS650SEF1SS JGS650SEF2SS JGS650SEF3SS JGS650SEF4SS JGS750EEF1ES JGS750EEF2ES JGS750EEF3ES JGS750EEF4ES JGS750EEF5ES JGS750SEF1SS JGS750SEF2SS JGS750SEF3SS JGS750SEF4SS JGS750SEF5SS JGS750SEF6SS JGS760EEL1ES JGS760EEL2ES JGS760SEL1SS JGS760SEL2SS P2B940SEF1SS P2B940SEF2SS P2B940SEH1SS P2B940SEH2SS P2B940SEJ1SS P2B940SEJ2SS P2B940SEJ3SS P2B940SEJ4SS P2B940SEJ5SS P2S920SEF1SS P2S920SEF2SS P2S920SEF3SS P2S920SEF4SS P2S920SEF5SS P2S930SEL1SS P2S930SEL2SS PB930SF1SS PB930SH1SS PB930SH2SS PB930SH3SS PB950SF1SS PB950SF2SS PB950SF4SS PB955SF1SS PCB950SF4SS PGB911EEJ1ES PGB911EEJ2ES PGB911EEJ3ES PGB911EEJ4ES PGB911SEJ1SS PGB911SEJ2SS PGB911SEJ3SS PGB911SEJ4SS PGB911ZEJ1SS PGB911ZEJ2SS PGB911ZEJ3SS PGB911ZEJ4SS PGB920SEF1SS PGB920SEF2SS PGB920SEF3SS PGB930SEJ1SS PGB930SEJ2SS PGB930SEJ3SS PGB930SEJ4SS PGB930SEJ5SS PGB940SEF1SS PGB940SEF2SS PGB940SEH1SS PGB940SEH2SS PGB940SEJ1SS PGB940SEJ2SS PGB940SEJ3SS PGB940SEJ4SS PGB940SEJ5SS PGB940ZEJ1SS PGB940ZEJ2SS PGB940ZEJ3SS PGB945SEF1SS PGB945SEF2SS PGB945SEF3SS PGB950SEF1SS PGB950SEF2SS PGB950SEF3SS PGB960EEJ1ES PGB960EEJ2ES PGB960EEJ3ES PGB960EEJ4ES PGB960SEJ1SS PGB960SEJ2SS PGB960SEJ3SS PGB960SEJ4SS PGB980ZEJ1SS PGB980ZEJ2SS PGB980ZEJ3SS PGB980ZEJ4SS PGB980ZEJ5SS PGS920SEF1SS PGS920SEF2SS PGS920SEF3SS PGS920SEF4SS PGS920SEF5SS PGS930EEL1ES PGS930SEL1SS PGS930SEL2SS PGS950EEF1ES PGS950EEF2ES PGS950EEF3ES PGS950EEF4ES PGS950SEF1SS PGS950SEF2SS PGS950SEF3SS PGS950SEF4SS PGS950SEF5SS PGS960EEL1ES PGS960EEL2ES PGS960SEL1SS PGS960SEL2SS PHB920SF1SS PHB920SF2SS PHS920SF1SS PHS920SF2SS PS920SF1SS PS920SF2SS PS920SF3SS PS950EF1ES PS950EF3ES PS950SF1SS PS950SF2SS PS950SF3SS
Compare Lowest Prices
Learn more Stove Door Handle WB15X27280 product description, item conditions (new brand, used, or refurbished), shipping information, exchange, return & money back guarantee policy, and buy on eBay HERE!

Moreover the stove range cooking door handle WB15X27280, if you can not find the correct part for your appliance model, please leave your message at the comment box below. We will check the part and get back to you soon.