Save money Appliance Parts SAMSUNG WASHER COVER DOOR PART # DC97-19996A # DC64-00504C. For WV55M9600AV/A5-01 WF45M5500AZ/A5-00 DW80M9960US/AA-00 WV60M9900AV/A5-00 WV55M9600AW/A5-01 WF45M5500AP/A5-00 models and others. Save Today.
SAMSUNG WASHER COVER DOOR PART # DC97-19996A # DC64-00504C
Part No: DC64-00504C
Type: Washing Machine Washer Cover Glass Door Assembly
Item Location: Bowling Green, Missouri, United States
Ship To: United States
Policy: 30-day returns. Buyer pays for return shipping
Condition: Used
Price: US $98.00
See more item details and Compare Prices Below.
Fits Samsung Models:
This repair part fits the following Samsung Washing Machines. Use Ctrl-F to find your specific model shown below.
DW80M9960US/AA-00 WF45M5500AP/A5-00 WF45M5500AP/A5-11 WF45M5500AP/A5-51 WF45M5500AW/A5-00 WF45M5500AZ/A5-00 WV55M9600AV/A5-00 WV55M9600AV/A5-01 WV55M9600AV/A5-02 WV55M9600AV/A5-03 WV55M9600AW/A5-00 WV55M9600AW/A5-01 WV55M9600AW/A5-02 WV55M9600AW/A5-03 WV60M9900AV/A5-00 WV60M9900AV/A5-01 WV60M9900AV/A5-02 WV60M9900AW/A5-00 WV60M9900AW/A5-01
Compare Lowest Prices
See more DC64-00504C product description, item conditions (new brand, used, or refurbished), delivery information, exchange, return & refund policy, and Shop Online This Part on eBay. There are a number of sellers offering this part at stores online. You can Compare the Best Prices Here!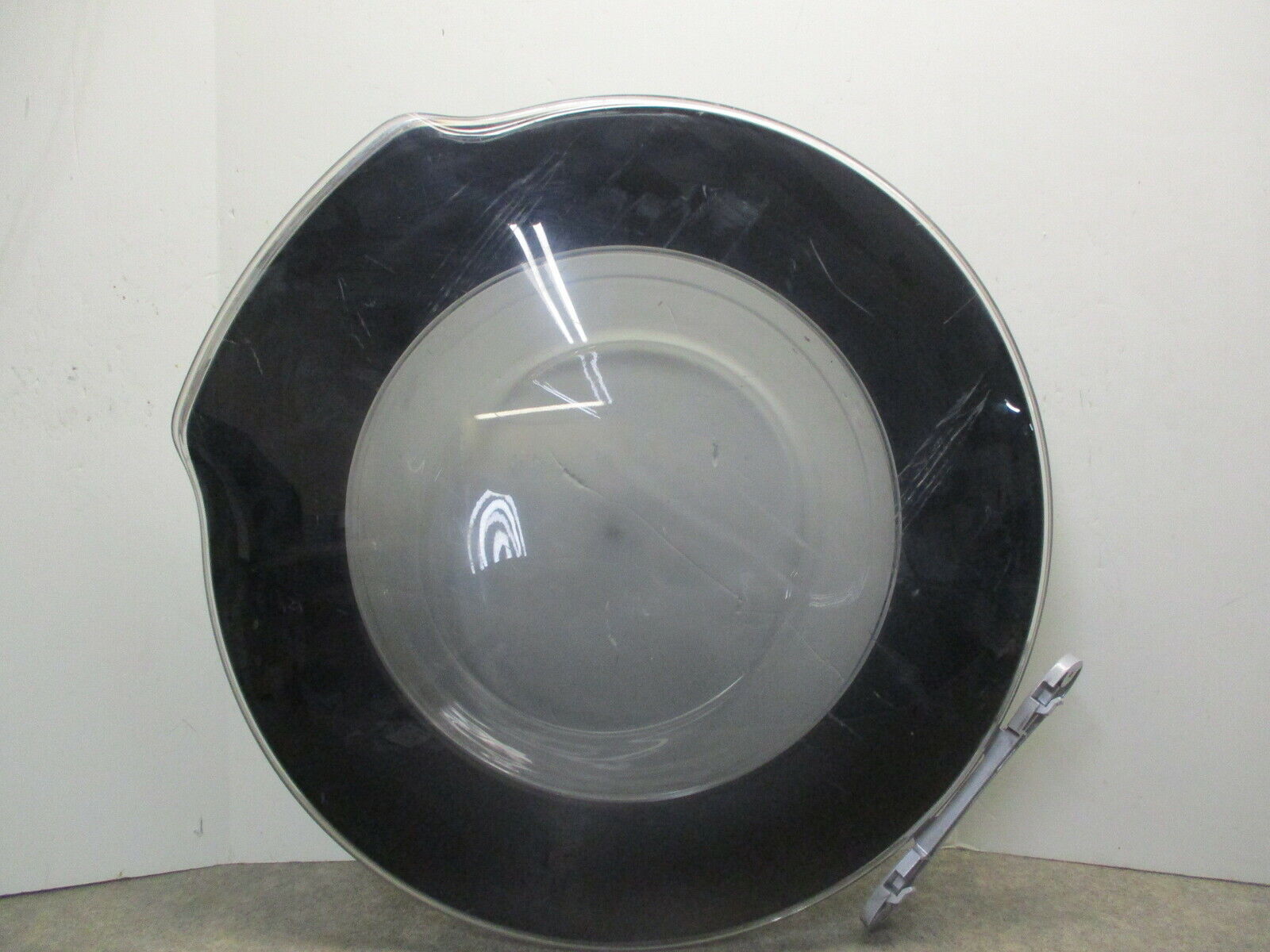 More Information
Besides the SAMSUNG WASHER DOOR PART # DC97-19996A # DC64-00504C, you can see other appliances and parts on the website.
If you need any help with finding the right part for your appliance model, please leave a message at the comment section below. We will find the part and respond to you ASAP. Many Thanks.
>> Compare Lowest Prices on eBay Here! <<