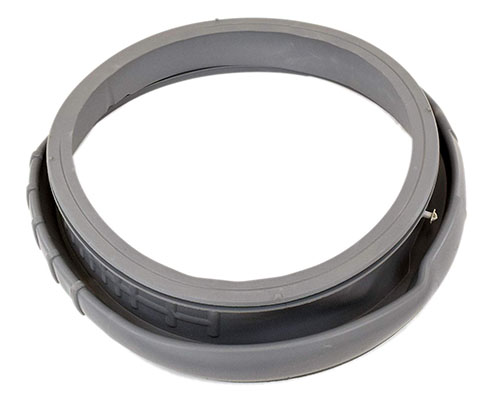 This is a GENUINE washing machine replacement part, Samsung Washer Door Boot Seal DC64-00802C. It fits Samsung WF210ANW/XAA, WF330ANB XAA 04, WF330ANB/AAX, WF330ANW XAA 02, WF330ANW/XAA, WF331ANW/XAA, WF350ANP XAA, WF350ANR/XAA, WF350ANW/XAA, WF409ANR XAA, WF410ANR/XAA, WF419AAU/XAA, WF419AAU/XAA 02, WF419AAW/XAA 03, WF419AAW/XAA03, WNP350ANP/XAAA04, and more.
Samsung Washer Door Boot Seal DC64-00802C
Product: Washer Door Boot Seal Rubber Gasket Bellow
Appliance Part: Washing Machine Washer Replacement Parts
Part Number: DC64-00802C
Compatible Brands: Samsung
Compatible Part Numbers: 2025671 AP4538619 PS4210922 EAP4210922
Fits Samsung Models:
This part fits the following Samsung washing machine models. Use Ctrl+F to find your specific model.
WF350ANRXAA0000 WF331ANRXAA0004 WF350ANWXAA0000 WF409ANWXAA WF410ANW/XAA WF330ANB/XAA WF350ANW/XAA WF409ANW/XAA WF410ANR/XAA WF409ANW/XAA-01 WF331ANW/XAA-04 WF330ANB/XAA-02 WF350ANP/XAA-00 WF350ANP/XAA-01 WF350ANP/XAA-02 WF350ANP/XAA-03 WF350ANP/XAA-04 WF350ANR/XAA-00 WF350ANR/XAA-01 WF350ANR/XAA-02 WF350ANR/XAA-03 WF350ANR/XAA-04 WF350ANR/XAA-05 WF350ANR/XAA-06 WF350ANR/XAA-07 WF350ANW/XAA-00 WF350ANW/XAA-01 WF350ANW/XAA-02 WF350ANW/XAA-03 WF350ANW/XAA-04 WF350ANW/XAA-05 WF350ANW/XAA-06 WF350ANW/XAA-07 WF331ANR/XAA-04 WF330ANW/XAA-00 WF330ANW/XAA-01 WF330ANW/XAA-02 WF330ANW/XAA-03 WF330ANW/XAA-04 WF330ANW/XAA-05 WF330ANW/XAA-06 WF330ANW/XAA-07 WF419AAW/XAA-02 WF330ANB/XAA-00 WF330ANB/XAA-01 WF330ANB/XAA-03 WF330ANB/XAA-04 WF330ANB/XAA-05 WF330ANB/XAA-06 WF330ANB/XAA-07 WF419AAW/XAA-03 WF419AAW/XAA-00 WF419AAW/XAA-01 WF419AAW/XAA-04 WF419AAU/XAA-00 WF407ANW/XAA-00
How To Replace Washer Door Boot Seal
Watch this video, created by AppliancePartsPros, showing you easy and simple step-by-step on how to replace the gasket bellow on a washing machine.
Tools Required: Phillips screwdriver, small flathead screwdriver, pliers, 7mm socket with short extension ratchet, and locking pliers.
Compare Lowest Prices
Learn more information about the Samsung Washer Door Boot Seal DC64-00802C, view shipping information, return & warranty policy, and compare the lowest prices on eBay HERE!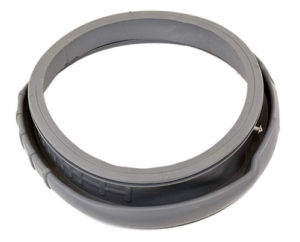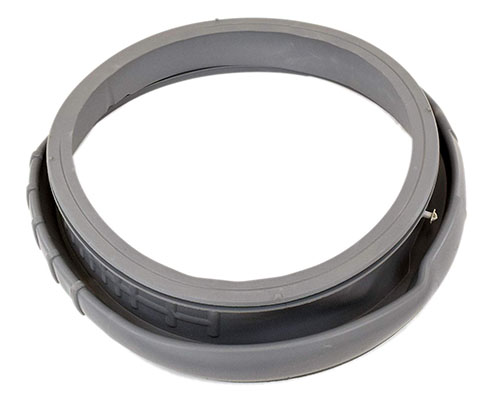 More Information
In addition to the GENUINE Samsung Washer Door Boot Seal DC64-00802C, you can find more related resources, covering Amana nfw7500vm00 washer door boot seal gasket, GE washer door boot seal gasket wh08x10036 GE, Frigidaire affinity washer door boot seal replacement, 18el01 washing machine door boot seal gasket, LG electronics mds33059401 washer door boot seal, Amana nfw7200tw10 washer door boot seal, Maytag 2000 series washer door boot seal, and Samsung appliance replacement parts.
If you can not find the correct part for your appliance, please feel free to contact us at any time.