Get Lowest Price Samsung DC93-00154A Dryer Heating Element Replacement Parts. Suits for DV48J7770EW/AC DV45K6500EV/AC DV52J8700EW/A2 DVE54M8750V/A3 DV50K7500EW/A3 DV455EVGSGR/AA DV455EVGSGR/AC 59289679 DV42H5600EW/A3 DV45K6500EV/A3 DVE55M9600V/A3 DV45K6200EW/AC models and more. Shop Here.
Samsung DC93-00154A Dryer Heating Element
Part Number: DC93-00154A
Replacement Parts: 3282568, PS4214274, PS4216214
Compatible Brands: Samsung
Product or Service Type: Samsung DC93-00154A, Dryer Heating Element, Samsung Dryer Replacement Parts, Samsung Dryer Heating Element, Samsung Clothes Dryer Parts for Sale Online
Item Price: Read more product information and Compare Prices Below.
Fits Models:
Recheck the right replace product. The Samsung DC93-00154A Dryer Heating Element can be used for the following models. Press Ctrl-F to find your appliance model listed as follows.
DV42H5600EP/AC DV45H6300EW/AC DV511AER/XAA DV50K7500EW/A3 DV45K6200EZ/AC DV52J8700EW/A2 DVE60M9900W/A3 DV50K7500EV/AC DV42H5600EP/A3 DV45K6500EV/A3 DVE45M5500Z/A3 DV45K6200EW/AC DV45H6300EP/AC DV45K6500EV/AC DV50K8600EV/AC 59289683 DVE45M5500P/A3 DV48J7770EW/AC DVE54M8750V/A3 DV50K8600EW/A3 DVE45M5500W/A3 DV48J7700EW/A2 DVE52M7750V/A3 DVE52M8650V/A3 DVE52M7750W/A3 DV511AEW/XAA 59289679
DVE55M9600V/A3 DVE52M8650W/A3 DV48J7770EP/A2 DV52J8700EP/AC DVE60M9900V/A3 DV50K8600EV/A3 DV455EVGSGR/AA DV45H6300EG/AC DV455EVGSGR/AC DVE54M8750W/A3 DV45K7600EW/AC DV520AEP/XAC DV42H5600EW/A3 DV457EVGSWR/AA DV45K6500EW/A3 DV45K7600EW/A3 DV45H6300EG/A3 DV52J8700EP/A2 DV50K7500EV/A3 DVE55M9600W/A3 DVG60M9900V/A3 DV45K6200EZ/A3 DV48J7770EW/A2
Compare Best Prices – Samsung DC93-00154A
Study how to check and replace a repair part for your home appliance. Read more product details, customer reviews, terms and conditions, delivery information, exchange, returns & money-back guarantee policy, and other important information. There are a number of sellers offering this part online. You can see the best prices below.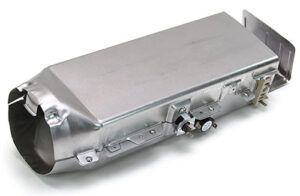 ==> Click Here to Check the Lowest Prices on eBay TODAY! <==
Other Appliance Information
On the Internet, there are many sellers promoting a number of appliance parts, for instance, Kenmore Washing Machine Transmission Troubleshooting, Washer Electronic Control Board Replacement, Hotpoint Refrigerator Control Board, and GE Electric Range Control Board, also including the Samsung DC93-00154A Dryer Heating Element assembly replacement parts. For other famous appliance brands, for example, Kenmore, you are able to see its products, accessories, and services on the store online.
More Samsung Home Appliance Parts:
Do you need support? Also the GENUINE Samsung DC93-00154A Dryer Heating Element replacement parts, if you are looking for other Samsung parts, or can not find the right part for your specific appliance model or have any information, please leave your note in the comment section below. We will check the part and get back to you very soon. Good Luck!