Check Price Maytag Refrigerator Freezer Fridge Door Handle Assembly WP2254533W – Buy Now on eBay!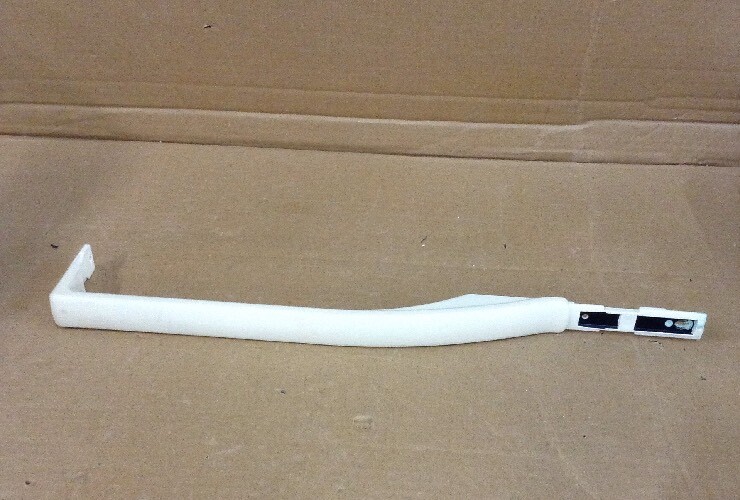 Maytag Refrigerator Freezer Fridge Door Handle WP2254533W
Product: Door Handle # WP2254533W
Type: Freezer Door Handle
Item Location: Pompano Beach, Florida, United States
Ship To: United States and many other countries
Policy: Seller does not accept returns
Condition: Used
Price: US $35.00 (Compare Prices on eBay Below)
Fits Maytag Freezer Models:
This Freezer Door Handle WP2254533W assembly part fits the following Maytag models. Use Ctrl-F to find your appliance model below.
5VMTM21BW00 M1TXEGMYB00 M1TXEGMYB01 M1TXEGMYQ00 M1TXEGMYQ01 M1TXEGMYS00 M1TXEGMYS01 M1TXEGMYW00 M1TXEGMYW01 M1TXEMMWB00 M1TXEMMWB02 M1TXEMMWB03 M1TXEMMWB04 M1TXEMMWQ00 M1TXEMMWQ02 M1TXEMMWQ03 M1TXEMMWQ04 M1TXEMMWS00 M1TXEMMWS02 M1TXEMMWS03 M1TXEMMWS04 M1TXEMMWW00 M1TXEMMWW02 M1TXEMMWW03 M1TXEMMWW04 M8TXEGFBB00 M8TXEGFBB01 M8TXEGFBS00 M8TXEGFBW00 M8TXEGFBW01 MTF1842EEB01 MTF1842EEQ01 MTF1842EES01 MTF1842EEW01 MTF1842MEB00 MTF1842MEQ00 MTF1842MES00 MTF1842MEW00 MTF2142EEB00 MTF2142EEB01 MTF2142EEQ00 MTF2142EEQ01 MTF2142EES00 MTF2142EES01 MTF2142EEW00 MTF2142EEW01 MTF2142MEB00 MTF2142MEQ00 MTF2142MES00 MTF2142MEW00
Compare Lowest Prices
View more Freezer Door Handle WP2254533W product details, item conditions, shipping information, return & refund policy, and view best prices on eBay HERE!