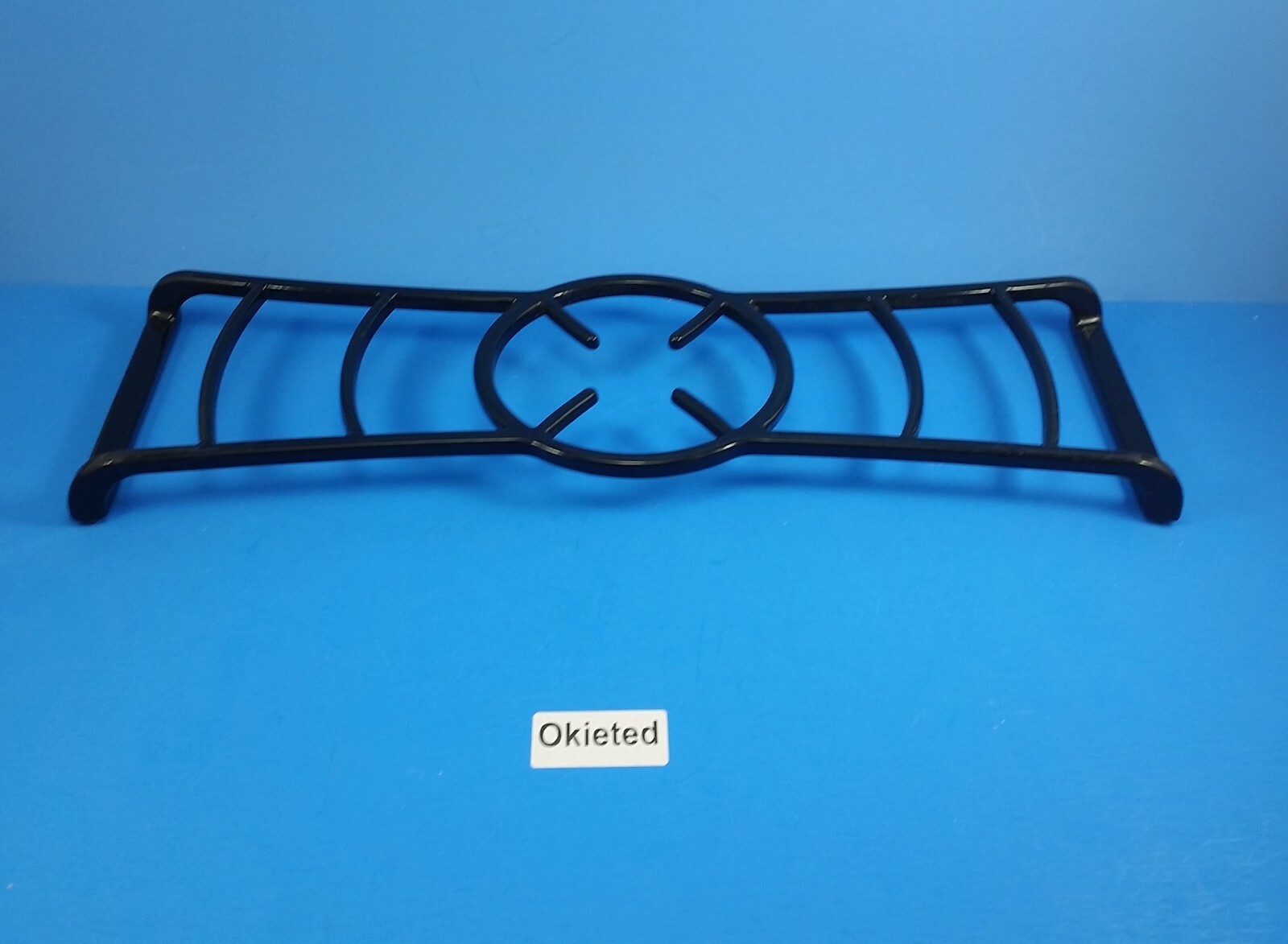 Frigidaire Range Oven Grill Burner Grate 316424801
Product: 316424801 Frigidaire Gas Range Cooktop Center Grate; D4-4b
Part Number: 316424801
Replaces Parts: N/A
Fits Brands: Frigidaire
Item Location: Oklahoma City, Oklahoma, United States
Return Policy: 30-day returns. Buyer pays for return shipping
Condition: Seller refurbished
Price: US $125.99 Check Latest Price on eBay
Fits Oven Models:
This oven range top burner grate 316424801 item fits the following Frigidaire gas range models. Use Ctrl+F to find your specific model below.
CFGFL87GCA CFGFL87GCD CFGFL87GCE CGLGF388DBC CGLGF388DBE CGLGF388DBF CGLGF388DBG CGLGFZ86GCA CGLGFZ86GCC CGLGFZ86GCD CGLGFZ86GCE CRG3490GBBA
FGF380MXFBA FGF380MXFBB FGF380MXFCA FGFB86DBA FGFB86DBB FGFB86DBC FGFB86DCA FGFB86DCB FGFB86DCC FGFB86DCD FGFB86DCE FGFB86DCG FGFB86DCH FGFBMZ96FCA FGFBMZ96FCB FGFBMZ96FCC FGFL79GBA FGFL79GBB FGFL79GBC FGFL79GBD FGFL79GBE FGFL79GBF FGFL79GCA FGFL79GCB FGFL79GCC FGFL79GCD FGFL79GCE FGFL79GCF FGFL79GCG FGFL79GCH FGFL87DCA FGFL87DCC FGFL87DCD FGFL87DCE FGFL87DCF FGFL87DCG FGFLMC55ECA FGFLMC55ECB FGFLMC55ECC
GLGF386DBA GLGF386DBB GLGF386DBC GLGF386DBE GLGF386DBF GLGF386DBG GLGF386DBH GLGF386DBJ GLGF386DBK GLGF386DBM GLGF386DCA GLGF386DCB GLGF386DCC GLGF386DCD GLGF386DCE GLGF386DCF GLGF386DCG GLGF388DBA GLGF388DBB GLGF388DBC GLGF388DBE GLGF388DBF GLGF388DBG GLGFM96FPBA GLGFM96FPBB GLGFS86DCA GLGFS86DCB GLGFS86DCC GLGFS86DCE GLGFS86DCF GLGFZ386FCA GLGFZ386FCB GLGFZ386FCC GLGFZ386FCD GLGFZ386FCE GLGFZ386FCF GLGFZ386FCG GLGFZ386FCH GLGFZ386FCJ LEGFM389FEA and more.
Compare Lowest Price
View more oven cartridge burner grate part details, shipping & payment methods, and Compare Price on eBay HERE!