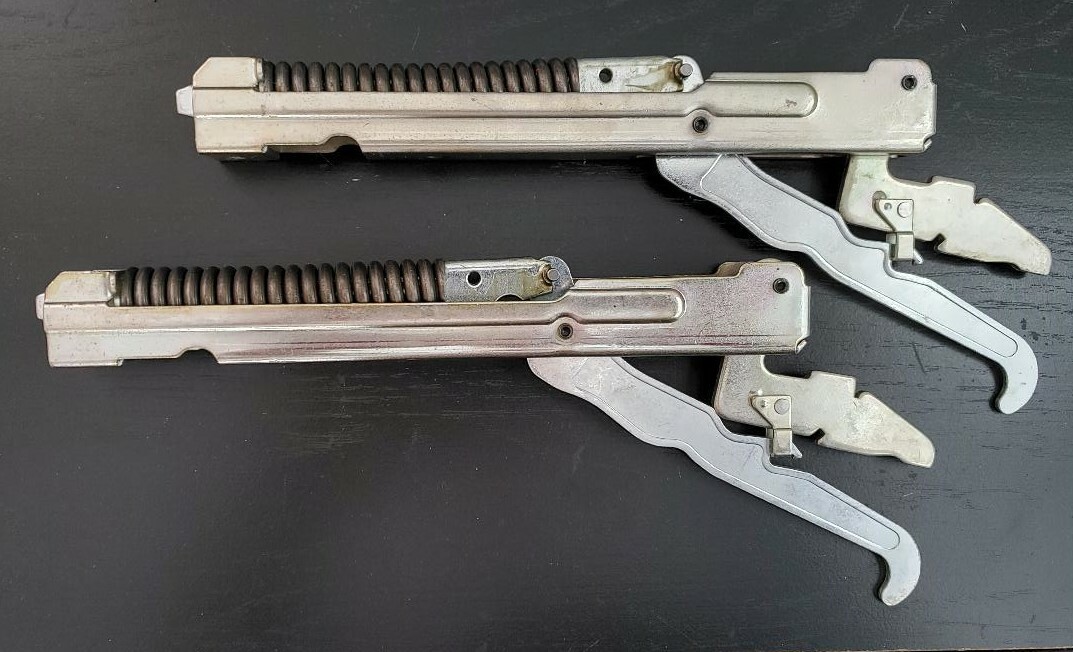 Oven Range Door Hinge WB10X5226
Product: GE WB10X5226 Range/Oven Door Hinge Set (2 hinges)
Type: Range Oven Door Hinge
Part Number: WB10X5226
Replaces Parts: N/A
Fits Brands: GE
Item Location: San Jose, California, United States
Return Policy: 30 day returns. Buyer pays for return shipping
Condition: New
Price: US $360.00 Check Latest Price on eBay
Fits Cooking Oven Models:
This range oven door hinge WB10X5226 part fits the following GE models. Use Ctrl+F to find your particular model listed below.
ZDP30L4D1SS ZDP30L4D1SS ZDP30L4D2SS ZDP30L4D2SS ZDP30L4YSS ZDP30L4YSS ZDP30N4D1SS ZDP30N4D1SS ZDP30N4D2SS ZDP30N4D2SS ZDP30N4YSS ZDP30N4YSS
ZDP36L4DD1SS ZDP36L4DD2SS ZDP36L4DWSS ZDP36L4RD1SS ZDP36L4RD2SS ZDP36L4RD2SS ZDP36L4RWSS ZDP36L6D1SS ZDP36L6D2SS ZDP36L6DSS ZDP36L6WSS ZDP36N4DD1SS ZDP36N4DD2SS ZDP36N4DWSS ZDP36N4RD1SS ZDP36N4RD2SS ZDP36N4RD2SS ZDP36N4RWSS ZDP36N6D1SS ZDP36N6D2SS ZDP36N6DD2SS ZDP36N6DSS ZDP36N6WSS
ZDP48L4GD1SS ZDP48L4GD2SS ZDP48L4GD2SS ZDP48L4GWSS ZDP48L6DD1SS ZDP48L6DD2SS ZDP48L6DWSS ZDP48L6RD1SS ZDP48L6RD2SS ZDP48L6RD2SS ZDP48L6RWSS ZDP48N4GD1SS ZDP48N4GD2SS ZDP48N4GD2SS ZDP48N4GWSS ZDP48N6DD1SS ZDP48N6DD2SS ZDP48N6DDSS ZDP48N6DWSS ZDP48N6RD1SS ZDP48N6RD2SS ZDP48N6RD2SS ZDP48N6RDSS ZDP48N6RWSS ZGS30L4ASS ZGS30N4ASS and more.
Compare Lowest Price
Read more range door hinge item details, shipping & payment options, return & refund services, and Compare Latest Price on eBay HERE!