Check Price new refrigerator crisper pan drawer for Amana Estate Inglis Kitchen Aid Maytag Roper A2RXNMFWW03 KTRP22EKWH01 KTRP19KLWH00 KTRP21KLBT00 M0RXEMMWB01 and more.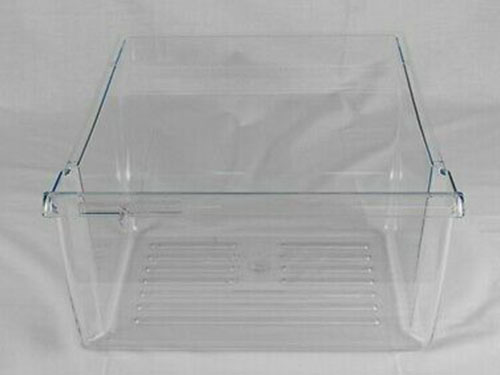 Refrigerator Crisper Pan Drawer
Product: Refrigerator Vegetable Crisper Drawer Pan
Part Number: W10854037
Replace Parts: 2166256 2166931 2166941 21709542173311 2173320 2175878 2176395 2176399 2179701 2190601 2193243 2193246 2198960 2200658 2201023 2201025 2201027 2218124 2218124K 2218130 2218139 2218141 2218142 WP2218124 4378074 PS11731260 EAP11731260
Fits Brands: Whirlpool Kenmore Amana Estate Inglis Kitchen Aid Maytag Roper
Fits Whirlpool Refrigerator Models
This refrigerator crisper pan drawer item fits the following Whirlpool Kenmore Amana Estate Inglis Kitchen Aid Maytag Roper models.
A2RXNMFWS00 A9RXNMFWB01 A9RXNMFWW02 ATB2232MRB00 CT18AKXKT00 IJT195300 IMT186300 IMT186305 IMT188303 K2TREFFWBL00 K9TREFFWBL00 KTHD18KDAL00 KTRC22KVSS01 KTRP19KJBT00 KTRP19KKBT00 KTRP19KLWH01 KTRP22EKBL01 KTRP22EKBT02 KTRP22EMSS00 KTRP22EMWH00 KTRS22KGAL01 M0RXEMMWB01 7RT18DKXFW00 and more.
Compare Best Prices
Order Now! The correct product number is W10854037. View the refrigerator crisper pan drawer product description, item location, shipping & payment methods, return services & warranty services, and compare best prices on eBay below.