Check Price new refrigerator meat drawer pan fits GE Hotpoint Americana RCA GSE22KETCFSS GSH25JFTBCC GSS22KGMAWW GST22IBPACC GSS25QGPEBB HSS22IFMDCC RSG25KEMBFWW and more.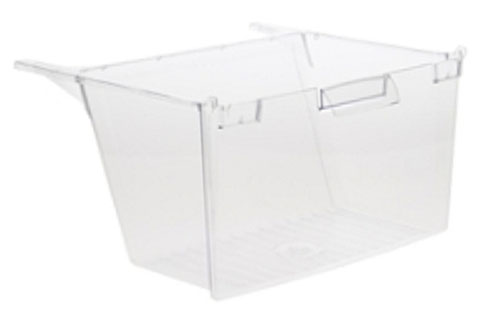 Refrigerator Meat Pan
Product: Refrigerator Fresh Meat Drawer Pan
Part Number: WR32X10835
Replace Parts: WR32X10131 1812381 AP4981597 PS3487933
Fits Brands: GE Hotpoint Americana RCA
Fits Refrigerator Models
This refrigerator meat drawer part works for the following GE Hotpoint Americana RCA models.
GSH25JGDBBB BSS25GFPAWW BSS25JSTPSS DSS25JFPCWW ESS25XGMCWW GSE22KEBCFSS GSE22KETEFSS GSF25JGDCBB GSG22KEPDFBB GSG25MIPHFWW GSH22JFPHWW GSH22JGCBBB GSH22KGPBWW GSH25JFTECC GSH25JGBCWW GSL22JFPHBS GSS22IBPJCC GSS22JEBBWW GSS22JEMBCC GSS22JFPCBB GSS22JFPKWW GSS22QFMCBB GSS22QGPHBB GSS22VFPJWW GSS22WGPBBB GST22IFPACC GST22KGPCWW GST25KGPHWW BSS25JSRFSS GSH22VGRECC GSH25JFRICC GSH25JSTESS GSL25JFPEBS GSS22KGMDBB GSS25IFPJCC GSS25JEREWW GSS25JFMBCC GSS25JFPEBB GSS25KGMDWW GSS25QGPACC GSS25UFMBWW GSS25UFPEBB GSS25VGMACC PSG22MIMBFBB PSG22MISAFBB HSS22IFMCWW HSH25IFTFCC HSS22IFMAWW HSS25GFTJWW HST22IFPACC RSG22IBPHFWW and more.
Compare Lowest Prices
Shop Here! Your product number is WR32X10835. Read the refrigerator meat drawer product information, item condition, shipping & checkout options, and compare prices on eBay here.