Special Price Maytag Refrigerator Water Filter UKF7003AXX Parts. PureH2O PH21510 Replacement for Maytag UKF7003 everydrop EDR7D1 fits PP1015 UFK7003AXXP UFK7003AXXT UFK-7003AXXT UKF7002AX CW-M1 UKF5001AXX UKF-7003AXX 5001 MAYTAG UKF6001 PUR-15 P1AC416 FF21510 UFK-5001AXX RWF1041 repair parts and others. Shop Here!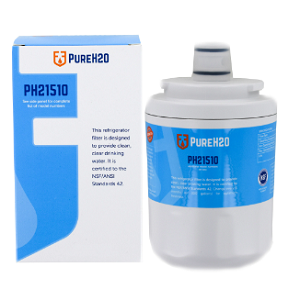 Maytag Refrigerator Water Filter UKF7003AXX
Part Number: PH21510
Replaces Part No: 7002 WF288 EFW-UKF7003 EARTHSMARTEM-1 HDX-FMM-1 AQUACLEAR515 UKF5001 UK7003 MYRF-100 UFK-7002 PH21510 UFK7003P UKF-7003AXX UFK7001 AQUATHRIFT AQT-M1 UKF7002AX UKF-6001 UFK5001 RWF1041 EVERYDROP FILTER 7 UFK-5001AXX UKF6001 FILTER7 PP1015 UFK-7001AXX 6001 RF-M2A FILTER4A UKF7003P UKF-7003AXXP WF-UKF7003 UFK6001 CLCH115 EAP2326378 UKF7003AXXT ECOAQUA EFF-6014A 7001 DWF-16 UKF7002 SW-M1 UKF1002AXX UFK5001AXX MYRF100 UKF-7001 PS2326378 28YR71 UKF-7003AXXT PUR-15 AP4343710 RFC1600A UFK-7002AXX PD00002440 67006273 UKF6001AXX EFW-UKF70 UFK-7003 UKF7003AXXP UFK-7003P FMM-1 EFF-6014A UKF7002AXX UFK7002AXX ECOAQUA EFF-6014 6042658 WHPUKF7003 UFK7002 UKF7001AXX UFK-5001 M-07 1115207 WSM-1 FF21510 P1AC250 UFK7003 UKF-5001 UKF-7002AXX CW-M1 AFF4 AQF-UKF7003 UKF-7002 UFK7003T UKF7003 MAYTAG UKF6001 UFK-7003AXXT UKF7003T ERUKF7003 UKF-7001AXX UKF-7003 UFK-7003AXXP 7003 UKF-7003P Spiropure sp-wp700 WF-288 OPFM-RF300 UFK7003AXX UFK-7003T EDR7D1 35054 UFK7003AXXT UFK7003AXXP UKF7001 5001 UFK-6001 RF300 EM-1 UFK7001AXX UKF7003AXX RB-M2 UKF5001AXX SGF-M07 UKF-7003T P1AC416 UFK-7001 UKF-5001AXX
Compatible Brands: Jenn Air, Dacor, Electrolux, Jenn-Air, Amana, Maytag, Whirlpool
Type: Maytag Refrigerator Water Filters, Maytag Refrigerator Water Filter Replacement, Maytag Refrigerator Ice Water Filter, Refrigerator Water Filter Parts, Maytag Water Filters, Fridge Water Filters
Item Price: See more product descriptions and Check the Latest Price Below.
Fits Fridge Models:
Recheck the correct product. The Maytag Refrigerator Water Filter UKF7003AXX fits the following models. Use Ctrl-F to find your specific model listed below.
JSD2488GEB JS48CSDBFA JS48PPDBDA JCD2389GEQ MSD2756GES IF42BDCBOL RJRS4280B MSD2756GEB MSD2456DEQ RJRS4272A JSD2789AEB MSD2354FRW JSD2989AEA JSD2488DEW MSD2758DRB JCD2289AEA RJRS4872B MSD2458GEW E30DF7CGPS1 MSD2757AEA MSD2757DEQ GC2228GEH9 MSD2748DRB JS42FBFXFA GS2327GEHW MSD2656DEW JSD2789GES GS2788GKHQ RJRS4880D JS829SEBGB MZD2768GEQ MSD2656DEQ MSD2736GRW RJRS4280A RJRS4880B JS229SEBGB JCD2389GTW MSD2756GEQ MSD2957GEQ JS48FBDBDA MSD2757AEW MSD2756DEW RJRS4870C MSD2454GRW GC2229GEHB AS229FWWGB JSD2789HEB MSD2735GRW MSD2454FRW RJRS4882B MSD2356AEA RJRS4280C MSD2434GEQ MSD2758DRQ JS42CSFXFA MSD2756AEB MSD2732GRS MSD2757AEB MSD2656GEQ JS42FWFXDA JSD2789HEW RJRS4870D MSD2654GRQ RJRS4882A E30DF7CGPS2 EF42BDCBSS msd2654fr JSD2789GEQ RJRS4282A RJRS4881A MZD2768GEW MSD2735GRB MSD2758ge MSD2756DEQ MSD2757DEW RJRS4272B GS2727GEHB JS42FBFXDA GS2727GAH1 JSD2588AEB JS42CSDBFA JSD2388AEA E30DF74GPS1 MSD2756DEB MSD2456DE JCD2389DTB MSD2422GRW JCD2389GTB Mzd276geb JS42FBDBFA JS42SEFXFA MSD2758DRW MSD2654FRQ E30DF74GPS2 MSD2656GEB MSD2554FRA MSD2454GRQ Msd2456 JSD2989AEW JS229FSBGB JCD2289AEQ GS2728GEHB MSD2758GEW JSD2488GEW RJRS4281A MSD2737GRQ GS2728GEHW JSD2388AEB JSD2789HES MSD2454FRQ MSD2757DEB EF48BNDBSS MSD2734GEW E36DF76GPS1 MSD2456GEB JS48SEFXFA IF48BDCBOL GZ2727GEHW JSD2789ATW JS42SEDBFA MSD2722GRW JCD2389GES MSD2654FRW MSD2556AEA GI22FB MSD2554FRW MSD2756GEW AS229FSBGB MSD2754GRW MZD2752GRQ MZD2752GRW JSD2588AEA MSD2734GEQ MSD2436GR MSD2957DEB MZD2752GRB MSD2454GR MSD2732GRW JSD2488DEB GZ2727GEHB JCD2389DEB GS2728GEHQ JS42FWDWFA JS48PPFXDA MSD2458GEQ MSD2735GRQ JS48FSDBDA JS48FBFXFA JS48SEFXDA MSD2754GRQ JS48FWFXFA RJRS4281B GDE216REW1 JS48CSDWDA MSD2754FRA MSD2432GRW JCD2389DTW MZD2752GRS JSD2488DEQ JS48FWDWFA JS48CSDWFA mzd2766ge RJRS4270C RJRS4870A GC2228GEHB MSD2754FRQ GDE216RHS0 JS48FSDBFA MSD2556AEW AS829SEBGB MSD2754FRW GI82FB MSD2748DRA E36DF76GPS2 E36DF7CGPS1 MSD2432GRQ MSD2957DEQ JS48FSFXDA GDE216REW0 MSD2356AEB JS48SEDBDA JCD2389GT MSD2735GRS JS42FWFXFA RJRS4871A AS829CSBGB JS42CSDWDA AS829FBBGB MSD2737GRB MSD2737GRS JCD2389DEQ JCD2389DEW MSD2456GEW JS42FWDWDA MSD2556AEB JCD2389GEW GS2727GEHW JSD2789AES RJRS4880A MZD2766GES EF48BDCBSS RJRS4880C MSD2436GRW RJRS4270D JCD2389DES JSD2789ATB JSD2388AEW AS829FWWGB JSD2789DES MSD2656DEB AZ2727GIHW JS42CSFXDA JS42PPFXDA MSD2737GRW MSD2656GEW MSD2758GEB JS48CSFXFA GC2227GEH1 JSD2989AEB GC2229GEHW EF42BNDBSS MSD2433HEW RJRS4870B JS48CSDBDA IF42BNDBOL MSD2957AEB JSD2789DEW MSD2957AEA JS48CSFXDA JCD2289AEW GS2727GEH3 JS48SEDBFA GC2228GEHW MSD2456DEW mzd2768ge JSD2789DEB RJRS4270A MSD2732GRQ GC2228GEH5 MSD2654GRW IF48BNDBOL MSD2758GEQ JS829FSBGB RJRS4282B MSD2748DRW JSD2789GEW MZD2766GEB JSD2789GEB RJRS4881B JCD2389GEB JSD2789AEA GZ2727GEHQ MSD2354FRA MSD2756AEW RJRS4271A MSD2448DRW JS42FBDBDA MSD2555DRA JS42FSDBDA RJRS4872A JCD2289ATB MSD2722GRQ MSD2957GEW JSD2588AEW MSD2456GEQ JS42SEDBDA JS42FSDBFA MZD2768GEB MSD2458GEB RJRS4270B MSD2756AEA JS48FBFXDA JS42FSFXFA RJRS4871B JS42FSFXDA MSD2957AEW MZD2766GEW MSD2756GE JS42CSDBDA MSD2754GR MSD2422GRQ mzd2752gr MSD2748DRQ JS48FWFXDA JCD2289AEB JS42CSDWFA RJRS4280D MSD2356AEW AS229FBBGB MSD2456DEB AS829FSBGB AZ2727GIHB JCD2389DT AS229CSBGB MSD2448DRQ JS48FWDWDA MSD2957DEW GC2228GEH3 JS42SEFXDA JS42PPDBDA JCD2289AES MZD2766GEQ MSD2555DRW MSD2736GRQ JS48FBDBFA MSD2456GE MSD2957GEB JSD2789DEQ MSD2436GRQ RJRS4271B JSD2488GEQ JS48FSFXFA JSD2789AEW MSD2434GEW AS229SEBGB JCD2289ATW GS25HMHBHES and more.
Compare Best Deals – Maytag Refrigerator Water Filter UKF7003AXX
Learn how to change a replacement part for your appliance. Find out more product details, customer reviews, item conditions (new, pre-owned, or refurbished), delivery options, parts warranty, and payment available methods. Many sellers promote this used part on the market. You are able to check the prices below.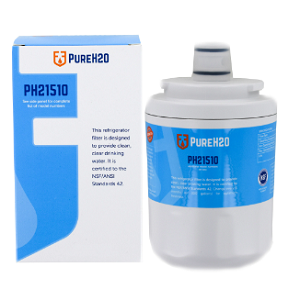 PureH2O PH21510 Replacement for Maytag UKF7003 everydrop EDR7D1
==> Click Here to Compare the Lowest Prices TODAY! <==
FiltersFast.com – #1 Online Filtration Retailer in the US!
From air purifiers and whole home water filters to appliance cleaners and sustainable bedding, FiltersFast.com offers a variety of products to ?help support an individual's health and wellness.
More Appliance Replacement Part Information
Further the Maytag Refrigerator Water Filter UKF7003AXX, there are a number of home appliance replacement parts promoted on the market, including Kitchenaid Fridge Control Board Replacement, How to Replace Refrigerator Electronic Control Board, Kenmore Elite Dishwasher Control Board Replacement, and Oven Door Hinge. For more main home appliance brands, for instance, Jenn-Air, you are able to see its products, parts, accessories, and services on its website.
More Maytag Water Filter Replacement Parts:
Do not wait! If you can not find the right part for your specific appliance model or main control board repair service or have any message, please write a note in the comment box down below. We will check the part and get back to you very soon. Many Thanks.