Best Price LG 4681EA2002H Washer Dishwasher Pump and Motor Assembly Parts. Suits for LDF7932BB LDF7811ST WM3470HVA LDF7932WW WM0642HW 79641728900 WM3001HWA LDS5540BB LDF6810BB WM3885HCCA LDS5040ST WM3360HRCA-ACREEUS LDS5811WW WM3070HWA LDF7811BB-01 WM3360HVCA-ASSEEUS parts and more. 100% Satisfaction Guarantee.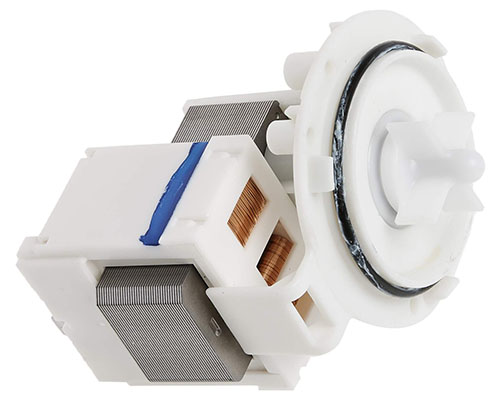 LG 4681EA2002H Washer Dishwasher Pump and Motor
Part Number: 4681EA2002H
Replacement Part Number: 4681EA2001S 4960189 AP6992857 4681EA2002K PS16223509 EAP16223509 4681EA2002H 4681EA2002D
Compatible Brands: Kenmore, LG
Item Type: Washer/Dishwasher pump and motor Replacement Parts
Item Price: Read more part descriptions and Check the Latest Price Below.
Fits Models:
Recheck the correct product. This LG 4681EA2002H Washer Dishwasher Pump and Motor can be used for the following Kenmore and LG washing machine / dishwasher models. Press Ctrl-F to find your appliance model listed below.
LDF7810WW LDF7810BB WM2801HRA LDF7811ST WM3360HVCA LDS4821ST LDS5811WW-01 LDF7932WW LDF6810WW-01 79642192900 WM3987HW WM3470HWA/00 4681EA2002K WM3360HWCA 79641372211 LDS5811BB/01 LDS4821WW WM2032HS 79641728010 LDF7932BB LDS5540WW 79641473210 LDF6810ST-01 WM2032HW LDF6810ST/02 LDS5040WW WM3885HCCA 79641022900 LSDF795ST LDS5811BB-02 WM3470HVA/00 WM2801HLA PS16223509 79641722000 LDF6810WW-02 LSD795ST4 79641728900 LDF6810ST-00 LDS5811WW-02 WM3550HVCA WM0742HGA WM3550HWCA LDF6920ST 79641548110 WM3885HWCA LDS5811BB/02 79641549110 WM3001HWA 79641028900 LDF6810BB-01 LDF7811WW-01 WM2801HWA WM3070HWA 79641542110 LDF6810ST
WM3360HRCA LDF7811WW 79641372210 WM0742HWA WM3875HVCA WM3001HPA LDF8812ST WM3360HRCA-ACREEUS LDF6810ST-02 LDF9810ST LDF7932ST WM2450HRA LDF7811BB LDF6810BB AP6992857a79640441900 WM3360HRCA-ACREECI WM0001HTMA 79640448900 79641472210 LDS5040ST EAP16223509 LDS5811ST 79641548210 LDF6920ST-ASTEEUS LDF9932ST LDS5811BB LDF6810BB-02 WM3360HVCA-ASSEECI LDS5040BB LDS4821BB WM2501HWA LDS5811ST-02 LDF7810ST LDS5040ST/00 LDS5560ST WM2487HRMA LDS4821ST-ASTEEUS LSDF995ST LDS5540ST LDF7811BB-01 LDF6810WW
LDF6920WW 4681EA2002D 4681EA2002H WM3470HVA WM2501HVA 4960189 LDS4821ST-ASTEECI WM2487HWMA LDS5811ST-01 79642198900 LDF7810BB-01 WM3360HVCA-ASSEEUS WM3485HWA LDF7811ST-01 LDS5540BB 79642199900 LDF7810ST-01 LDS5811BB-01 WM0642HW WM3001HRA LDF6920ST-ASTEECI WM2901HVA LDS5811WW 4681EA2001S WM3360HVCA-ASSESED WM2487WHM WM4070HWA 79641029900 LDF7810WW-01 WM2487HWM 79641722010 79641728000 WM3470HWA LDF6920BB LDF6810ST/01 79641549210 WM3875HWCA
Compare Best Deals
Get the Best Deals! View features more product descriptions, terms and conditions (new, used, or refurbished), shipping options, exchange, return and money-back guarantee policy, and payment methods. Many sellers offer this new part at the store online. Please check the prices below.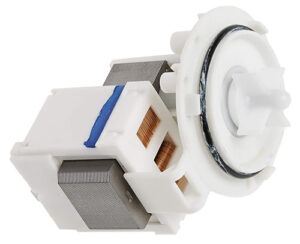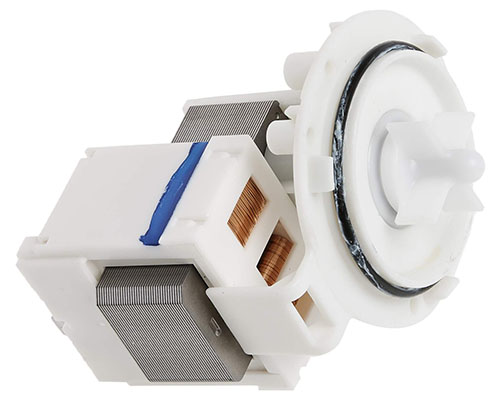 ==> Click Here to Check Prices TODAY! <==
Other Home Appliance Information
In the stores online, many sellers promote a number of home appliance parts, like LG Direct Drive Washing Machine Motor Problems, Washer Electronic Control Board Replacement, Dishwasher Control Board Replacement, and LG Washing Machine Direct Drive Motor Replacement, also covering the LG 4681EA2002H Washer Dishwasher Pump and Motor assembly parts.
For other popular appliance brands, like Samsung, you are able to search for its products, parts, accessories, and services on its website.
Other Replacement Parts:
Do you need support? Please do not hesitate to contact us if you can not find the compatible item for your appliance model. We will search for the part and respond to you ASAP. Have a Nice Day!