KitchenAid Motor Pump Dishwasher W10239405
Product: Dishwasher circulation pump and motor assembly
Part Number: W10239405
Replaces Parts: 8193772 8268413 8268422 8534884 8535147 8535148 8535149 8535150 8535761 8535762 8545578 8564074 8564075 W10239405 W10780878 3553846 AP5962285 EAP11699805 PS11699805
Brand: Whirlpool
Fits Brands: Estate Inglis Kenmore KitchenAid Roper Whirlpool
Item Location: Fort Lauderdale, Florida, United States
Fits KitchenAid Models:
This part fits the following Kitchen-Aid dishwasher models. Use Ctrl+F to find your specific model below.
KUDC01TMBL0 KUDC01TMBL1 KUDC01TMBL6 KUDC01TMWH1 KUDC01TMWH6 KUDC01TMWHO KUDI01DLBL0 KUDI01DLBL1 KUDI01DLBL2 KUDI01DLBL3 KUDI01DLBL6 KUDI01DLBS0 KUDI01DLBS1 KUDI01DLBS2 KUDI01DLBS3 KUDI01DLBS6 KUDI01DLBT0 KUDI01DLBT1 KUDI01DLBT2 KUDI01DLBT3 KUDI01DLBT6 KUDI01DLSS6 KUDI01DLWH0 KUDI01DLWH1 KUDI01DLWH2 KUDI01DLWH3 KUDI01DLWH6 KUDI01FKBL0 KUDI01FKBL1 KUDI01FKSS0 KUDI01FKSS1 KUDI01FKWH0 KUDI01FKWH1 KUDI01FLBL0 KUDI01FLBL1 KUDI01FLBL2 KUDI01FLBL3 KUDI01FLBL5 KUDI01FLBL6 KUDI01FLBT0 KUDI01FLBT1 KUDI01FLBT2 KUDI01FLBT3 KUDI01FLBT5 KUDI01FLBT6 KUDI01FLSS0 KUDI01FLSS1 KUDI01FLSS2 KUDI01FLSS3 KUDI01FLSS5 KUDI01FLSS6 KUDI01FLWH0 KUDI01FLWH1 KUDI01FLWH2 KUDI01FLWH3 KUDI01FLWH5 KUDI01FLWH6 KUDI01ILBL0 KUDI01ILBL1 KUDI01ILBL2 KUDI01ILBL3 KUDI01ILBL4 KUDI01ILBL5 KUDI01ILBL6 KUDI01ILBS0 KUDI01ILBS1 KUDI01ILBS2 KUDI01ILBS3 KUDI01ILBS4 KUDI01ILBS5 KUDI01ILBS6 KUDI01ILBT0 KUDI01ILBT1 KUDI01ILBT2 KUDI01ILBT3 KUDI01ILBT4 KUDI01ILBT5 KUDI01ILBT6 KUDI01ILWH0 KUDI01ILWH1 KUDI01ILWH2 KUDI01ILWH3 KUDI01ILWH4 KUDI01ILWH5 KUDI01ILWH6 KUDI01TJBL0 KUDI01TJBL1 KUDI01TJBT0 KUDI01TJBT1 KUDI01TJWH0 KUDI01TJWH1 KUDJ01TJBL0 KUDJ01TJBL1 KUDJ01TJBT0 KUDJ01TJBT1 KUDJ01TJWH0 KUDJ01TJWH1 KUDK01ILBS0 KUDK01ILBS1 KUDK01ILBS2 KUDK01ILBS3 KUDK01ILBS5 KUDK01ILBS6 KUDK01TKBL0 KUDK01TKBL1 KUDK01TKBS0 KUDK01TKBS1 KUDK01TKBT0 KUDK01TKBT1 KUDK01TKWH0 KUDK01TKWH1 KUDL01ILBS0 KUDL01ILBS1 KUDL01ILBS2 KUDL01ILBS3 KUDL01ILBS5 KUDL01ILBS6 KUDL01TKBL0 KUDL01TKBT0 KUDL01TKWH0 KUDM01FKBL0 KUDM01FKBL1 KUDM01FKBT0 KUDM01FKBT1 KUDM01FKSS0 KUDM01FKSS1 KUDM01FKWH0 KUDM01FKWH1 KUDM01TJBL0 KUDM01TJBL1 KUDM01TJBS0 KUDM01TJBS1 KUDM01TJBT0 KUDM01TJBT1 KUDM01TJWH0 KUDM01TJWH1 KUDP01DLBL0 KUDP01DLBL1 KUDP01DLBL2 KUDP01DLBL3 KUDP01DLBL5 KUDP01DLBL6 KUDP01DLBL7 KUDP01DLBS0 KUDP01DLBS1 KUDP01DLBS2 KUDP01DLBS3 KUDP01DLBS5 KUDP01DLBS6 KUDP01DLBS7 KUDP01DLBT0 KUDP01DLBT1 KUDP01DLBT3 KUDP01DLBT5 KUDP01DLBT6 KUDP01DLBT7 KUDP01DLWH0 KUDP01DLWH1 KUDP01DLWH2 KUDP01DLWH3 KUDP01DLWH5 KUDP01DLWH6 KUDP01DLWH7 KUDP01FLBL0 KUDP01FLBL1 KUDP01FLBL2 KUDP01FLBL3 KUDP01FLBL5 KUDP01FLBL6 KUDP01FLBT0 KUDP01FLBT1 KUDP01FLBT2 KUDP01FLBT3 KUDP01FLBT5 KUDP01FLBT6 KUDP01FLSS0 KUDP01FLSS1 KUDP01FLSS2 KUDP01FLSS3 KUDP01FLSS5 KUDP01FLSS6 KUDP01FLWH0 KUDP01FLWH1 KUDP01FLWH2 KUDP01FLWH3 KUDP01FLWH5 KUDP01FLWH6 KUDP01ILBL0 KUDP01ILBL1 KUDP01ILBL2 KUDP01ILBL3 KUDP01ILBL5 KUDP01ILBL6 KUDP01ILBL7 KUDP01ILBS0 KUDP01ILBS1 KUDP01ILBS2 KUDP01ILBS3 KUDP01ILBS5 KUDP01ILBS6 KUDP01ILBS7 KUDP01ILBT0 KUDP01ILBT1 KUDP01ILBT2 KUDP01ILBT3 KUDP01ILBT5 KUDP01ILBT6 KUDP01ILBT7 KUDP01ILWH0 KUDP01ILWH1 KUDP01ILWH2 KUDP01ILWH3 KUDP01ILWH5 KUDP01ILWH6 KUDP01ILWH7 KUDR01DTBT0 KUDR01TJBL0 KUDR01TJBL1 KUDR01TJBT0 KUDR01TJBT1 KUDR01TJWH0 KUDR01TJWH1 KUDS01DJBL0 KUDS01DJBL1 KUDS01DJBT0 KUDS01DJBT1 KUDS01DJSB0 KUDS01DJSP0 KUDS01DJSP1 KUDS01DJSS0 KUDS01DJSS1 KUDS01DJSW0 KUDS01DJWH0 KUDS01DJWH1 KUDS01DLBL0
Compare Lowest Prices
Read more product details – Kitchen Aid Dishwasher Pump Motor W10239405, view shipping & handling information, item location, return & warranty policy, compare the lowest prices, payment details, and Check Price on eBay HERE!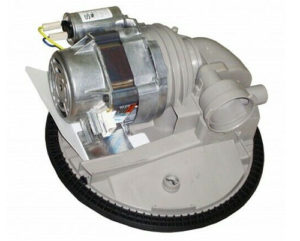 Check your appliance model and find the right part. If you have any problems or need any assistance, please do not hesitate to contact us at any time.