Find the perfect deal for Kenmore Dryer Replacement Parts – Kenmore Dryer Electronic Control Board 134216300 Parts. Replaces PS815540 131620200 1014355 AP3220652 and others. Secure Shopping on eBay.
Kenmore Dryer Electronic Control Board 134216300
Item: 134216300A FRIGIDAIRE DRYER CONTROL BOARD FREE SHIPPING! 195
Part Number: 134216300
Replaces Parts: PS815540 131620200 1014355 AP3220652
Compatible Brands: Kenmore, Electrolux, Frigidaire, Westinghouse, Gibson, Crosley
Item Type: Dryer Control Board 134216300 Assembly Parts
Item Location: Texarkana, Texas, United States
Ship To: The United States and many other countries
Return Policy: Seller does not accept returns
Item Condition: New
Price: US $62.00
View more part descriptions and Compare the Best Prices Below.
Fits Dryer Models:
Find the right appliance product. The control board 134216300 fits the following Kenmore, Electrolux, Frigidaire, Westinghouse, Gibson, and Crosley dryer models. Hit Ctrl-F to check your appliance model shown below.
GLGH1642DS1 GLGQ332AS4 GLGR1042FC0 GLGR1042FS1 LGQ642DS0 GCER1042FS0 GCEH1642FS1 FGQ332ES0 GLGH1642FS3 GLET1142FS0 GLER1042FS0 GLGH1642FS2 GLGQ332MAS0 CRGR7900AS3 GCEH1642FS0 GSEQ642DS0 GLGR1042FC1 FERB7800DS0 GLER1042FC0 GLGR642AS5 GLEH1642FS1 LEQ642DS0 GLEH1642FS0 GER442CS0 LGQ332DS0 GLGT1142FS3 LFD301GW4 GLET1142FS2 GLGH1642FS4 GSGR642DC0
GLGR1042FS2 CFRE5711KW0 FRE5711KW0 FRG5711KW0 GLET1142CS0 GCGR1042FS0 WGR242AS5 BEF332CES0 GLGQ442CES0 CDE2000FW0 GLGT1142FS2 GLGH1642FS1 GLGQ642AS4 GLEH1642DS1 GSGQ642AS4 FSG446RHS4 GSGR642AS5 GSER642DC0 GLGT1142CS1 LEH1642DS0 GGR442CS0 GLEH1642DS0 GLEH1642FS4 CLCG900FW3 GLER104FSS0 GLEH1642FS2 CFRE5714KW0 CLCG900FW1 GLGH1642DS0 GLGR104FSS2 LEQ332DS0 FRG5714KW0 GLGR104FSS0 GCER1042FC0 GSER642DS0 CRGF342AS4
GLEH1642FS3 FEQ332ES0 FEQ332CES0 CDG2000FW1 CLCG900FW2 FGQ332ES2 GLGT1142FS0 CLCE900FW1 FGQ332ES1 GLET1142FS1 GSGR642DS0 GLGR1042FS0 GGR442AS4 GLEQ442CES0 GLGT1142FS1 CDG2000FW0 GLGR104FSS1 FRE5714KW0 GSGQ642DS0 CLCE900FW0 GCEH1642FS2 GLGH1642FS0 LGH1642DS0 CLCG900FW0 GCEH1642FS3 FGRB7800DS0 EKDR14XAKW0 GCEH1642FS4 GLGT1142CS0 GCEH1642DS1 CLCE900FW2 GLGH1642FS5
Compare Best Deals
Check the Best Price! See deals more Kenmore dryer Electronic control board 134216300 product details, customer reviews, item conditions, shipping information, parts warranty, and other important information. There are a number of sellers selling this new or used part at the store online. Please view the lowest prices below.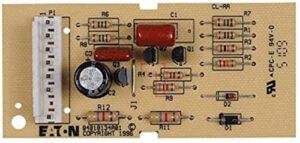 ==> Click Here to Compare Best Prices Today! <==
More Appliance Information
In the market online, there are many sellers selling a variety of home appliance parts, for instance, Kenmore dryer control board replacement, dryer parts, washer replacement parts, dishwasher lower dishrack, dryer main control board, fridge freezer control board, and washer gearcase, also covering the Kenmore Dryer Electronic Control Board 134216300 Parts. For more leading appliance brands, such as LG, you are able to view its products, and services on the Internet.
Other Kenmore Dryer Main Control Board Parts:
Please feel free to write your note in the comment box if you have any problems with searching for the right item for your model. We will search for the part and get back to you soon. Fix it and save your money today!