Find refrigerator meat drawer pan works for GE Hotpoint Americana RCA GSG22KBPCFBB GSH22JFXAWW GSS22QFMBBB GSH25JFRHBB GSS25SGPABS HST25IFPCCC HSS25GFTCWW and more.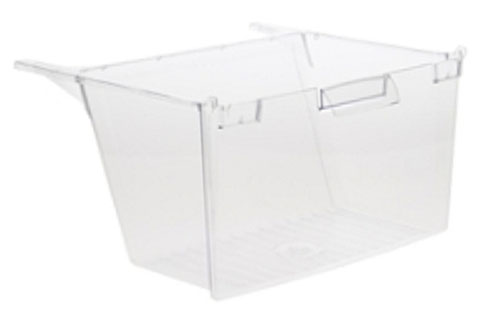 Refrigerator Meat Pan
Product: Refrigerator Fresh Meat Drawer Pan
Part Number: WR32X10835
Replace Parts: WR32X10131 1812381 AP4981597 PS3487933 EAP3487933
Fits Brands: GE Hotpoint Americana RCA
Fits Refrigerator Models
This refrigerator fresh meat pan product works for the following GE Hotpoint Americana RCA models.
GSH25JGBBBB BSS25GFPAWW GSF25IGZBWW DSS25JFPMCC GSA22KEPCFWW GSE22ETHBCC GSE22KETGFBB GSF25IGXPBB GSG22KBPCFBB GSG25IEPHFWW GSH22JFRECC GSH22JFXKCC GSH22JSTESS GSH22KGRBBB GSH25JGCBWW GSL22JFZBLB GSS22IBPJCC GSS22IBTGWW GSS22JERFBB GSS22JETNBB GSS22KGMAWW GSS22QGMDBB GSS22UFPCBB GSS22VFPCWW GSS22WGPCWW GST22IBPDCC GST22KGPDWW GST25KGPECC GSL25IFRJBS GSH22KGRECC GSH25JFTACC GSH25JSXLSS GSS22JEPCWW GSS22WGPJWW GSS25JEMBWW GSS25JETCCC GSS25JFMBCC GSS25KGMABB GSS25KGMDCC GSS25QGPEWW GSS25UFMCCC GSS25UFPECC PSA22MIPDFWW PSA22SIPCFBS PSG22SIPHFBS SSS25SGPHSS HSS22GFTGWW HSS22IFPHCC HSS25GFTNBB HST25IFMDCC RSG22IBPDFWW and more.
Compare Best Prices
The item number is WR32X10835. See the refrigerator fresh meat pan part details, return services & refund policy, and buy this item on eBay below.