Search for refrigerator meat pan drawer for GE Hotpoint Americana RCA GSH25JSDBSS GSH25ISZCSS GSS22QFMBWW GSH25JFPDCC GSS25KGMCCC PSA22MIPHFWW RSG22IBMBFWW and more.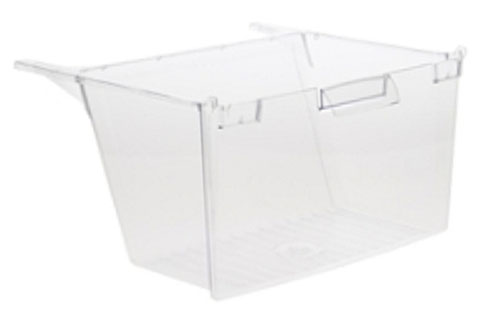 Refrigerator Meat Pan Drawer
Product: Refrigerator Fresh Meat Drawer Pan
Part Number: WR32X10835
Replace Parts: WR32X10131 1812381 AP4981597 EAP3487933
Fits Brands: GE Hotpoint Americana RCA
Fits Refrigerator Models
This refrigerator meat pan item works for the following GE Hotpoint Americana RCA models.
GSH25JSDDSS GSH25JSCCSS BSS25JSTJSS ESS22XGMDBB GSA22KEMCFWW GSA22KEPDFBB GSE25ETHB WW GSF25JGDDBB GSG25IEMBFWW GSH22IFTEWW GSH22JFRIBB GSH22JGBBCC GSH22KGMAAA GSH25JFRIWW GSH25JFXLWW GSH25VGPACC GSL22QGPHBS GSS22IFREBB GSS22JEMDCC GSS22JFPCBB GSS22KGPHWW GSS22QFMDBB GSS22UFMBCC GSS22UFPDBB GST22IBMBWW GST22IFPACC GST22KGMACC GST25KGPHCC GSL25IFRJBS GSH22SGRBSS GSH25JFRHBB GSH25KGPDCC GSS22IBPACC GSS22JEPDWW GSS25JEMACC GSS25JEPJWW GSS25JETDBB GSS25JFPEWW GSS25KGMDWW GSS25QGPHCC GSS25SGMDBS GSS25UFPJCC GSS25WGMBBB PSA25MIPHFWW PSG22MIPCFWW HSH22IFTDBB HSM25IFTFSA HSS22IFMDWW HSS25GFTJWW HST22IFMBWW RSG25KEPAFWW and more.
Compare Lowest Prices
The right part number is WR32X10835. View the refrigerator fresh meat pan drawer product information, delivery & payment methods, return services & warranty services, and compare prices on eBay.