Check Price refrigerator ice bucket for GE Hotpoint RCA Americana DSS25PFMCCC GST22JEMBCC ESH25JFXJWW GSS25JFMBWW PSI23NGMABB HSS25GFTEWW and more.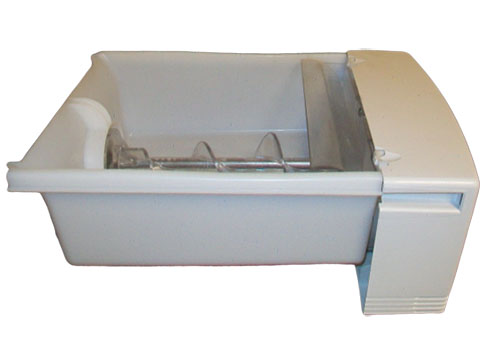 Refrigerator Ice Bucket
Product: Refrigerator Ice Bucket and Auger Assembly
Part Number: WR17X23255
Replace Parts: WR17X10778 WR17X11308 WR17X11333 WR17X11441 PS11701246
Fits Brands: GE Hotpoint RCA
Fits GE Refrigertor Models
This refrigerator ice bucket part works for the following GE Hotpoint models.
GSS25ETHCBB DSS25JFPACC GSF25JGCEBB GSG25MIMCFBB GSS22KGMABB GSS22UFMCCC GST22JEMCWW GSE25KETJFBB ESH25JSWBSS SSH25KFTAWW GIG21IEMAFWW GSH25JGBBBB GSL25IFRFBS GSS25JEPCCC GSS25JFMDCC GSS25LGMACC GSS25QGPJBB GSS25SGMCBS GSS25VFPHWW PSC21MGMBCC PSG29NHMACBB PSS25MGNAWW PSS27NGMCCC HSH25IFTACC HSS25IFMAWW HST22IFMACC RSG25KEPCFWW and more.
Compare Best Prices
The correct item number is WR17X23255. View the refrigerator ice bucket and auger assembly item description, return & refund policy, and order this part on eBay.