Buy new refrigerator ice bucket fits GE DSS25KGREBB GSHS6PGYAESS GSS25TSRDSS PSR26LGPCWW PSS26MSRDSS PSW26SGRCKSS and more.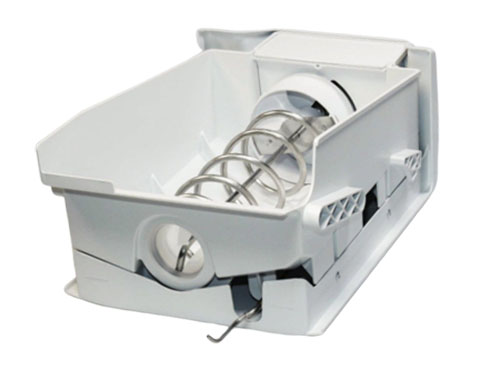 Refrigerator Ice Bucket
Product: Refrigerator Ice Bucket and Auger Assembly
Part Number: WR17X11447
Replace Parts: WR17X12108 1066440 AP3204787
Fits Brands: GE
Fits GE Refrigertor Models
This refrigerator ice bucket and auger assembly part works for the following GE models.
DSF25KGTBBG DSS25KGRDCC DSS25KGTBWW DSS25MSSGSS ESHF5MGXBEBB ESHF6PGYCEBB ESS25LSRBSS GSF25XGRAWW GSF25XGRECC GSL25LGTDBS GSS25LGTACC GSS25LGTECC GSS25LSWCSS GSS25TSRESS LSS25XSTBSS PSF26NGPBBB PSF26NGTECC PSF26PGWAWW PSHF6TGXCDWW PSQS6YGYADSS PSR26LGPCWW PSR26UHPBWW PSS26LGRBWW PSS26LGSCCC PSS26MGPBBB PSS26MGTABB PSS26MSTESS PSS26NGPCWW PSS26NHSBCC PSS26SGRCSS PSS26SHRCSS PSSC6KGXCCBB PST26SHRESS PSW26MSTBSS PWT26SGRCKSS and more.
Compare Best Prices
Shop Here! Your correct part number is WR17X11447. See the refrigerator ice bucket and auger assembly item information, item condition, shipping & checkout options, return & refund policy, and order the product on eBay here.