Best Price refrigerator ice bucket works for Frigidaire FPHS2687KF3 FPHS2399PF4A FGHS2369KE2 FGHS2631PP2 FGHS2679KE0 FGHS2679KP3 and more.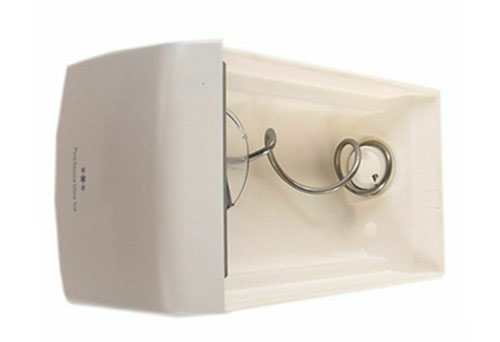 Refrigerator Ice Bucket
Product: Refrigerator Ice Bucket and Auger Assembly
Part Number: 241860810
Replace Parts: 1512825 EAP2363741
Fits Brands: Frigidaire
Price: You can compare the lowest price below.
Fits Frigidaire Refrigerator Models
This refrigerator ice bucket and auger assembly part work for the following Frigidaire models.
RFG297AABP/XAA RFG29PHDRS/XAA RFG297ABRS/XAA RFG297ABWP/XAA RF4287HARS/XAA-01 RF4289HARS/XAA-03 RFG298HDWP/XAA-01 RFG298HDRS/XAA-00 RFG297HDRS/XAA-01 RFG296HDRS/XAA-02 RF4287HABP/XAA-03 RF267AABP/XAA-00 RF267ABPN/XAA-00 RFG296HDRS/XAA-01 RFG297HDPN/XAA-00 RFG297HDWP/XAA-05 RF4267HABP/XAA-00 RFG296HDPN/XAA-01 RFG29PHDBP/XAA-02 RF4287HARS/XAC-0001 RFG297HDRS/XAA-05 RFG298HDWP/XAA-04 and more.
Compare Best Prices
Great Price! Your right item number is 241860810. Read the refrigerator ice bucket product description, item condition, delivery & payment methods, and shop this part on eBay below.

Related Parts:
More Information
In addition to the Genuine Frigidaire FGHS2667KP1 Refrigerator Ice Bucket Auger Assembly, you can view more products and accessories at the Frigidaire website. Please feel free to contact us at any time, if you can not find the right part for your appliance.